Ashley Tisdale isn't letting the body-shamers bring her down.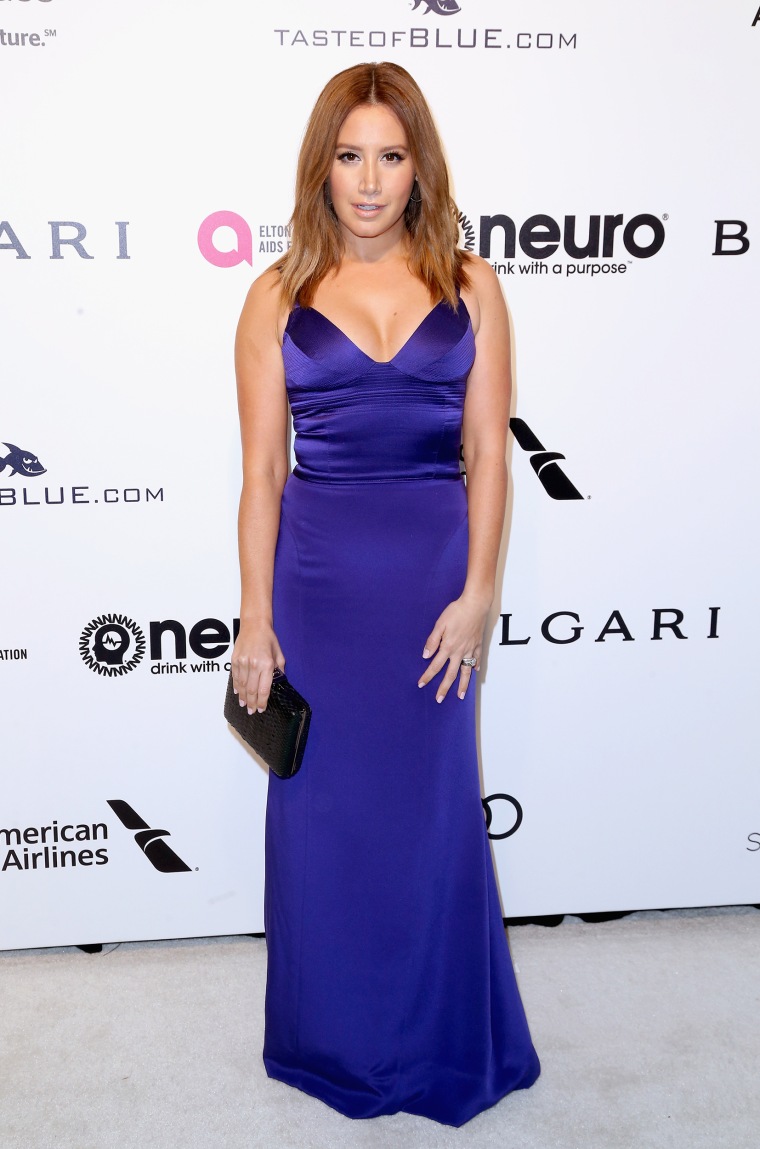 The 31-year-old actress took to Twitter after a fan asked if she was pregnant in reference to a photo of her at the Elton John AIDS Foundation's Oscar-viewing party.
"The pressure to be perfect is struggle," Tisdale tweeted. "No, I'm not pregnant, I'm just happy and haven't been strict on my diet but thanks for the reminder."
The "High School Musical" star wore a silky body-hugging purple gown to the event, and a select few of her followers didn't seem to think it hugged her in the right places. And also felt the need to comment rudely.
RELATED: Miss Canada to body-shamers: 'My body is not naturally lean and that's OK'
While there were a few that found the look unflattering, fans immediately stood behind her in support, tweeting their own comments to remind her to ignore the haters and tell her that she's beautiful, both inside and out.
RELATED: Daphne Oz has the classiest response after trolls criticize her beach photo
And we have to agree with the supportive fans. Nevermind the haters, Ashley, and thanks for speaking out!