Aly Raisman is an Olympic gymnast and gold medalist who is part of Team USA's "Final Five." The 22-year-old 2017 TODAY Style Hero is proud of the muscular physique that's a result of her hard work, even when bullies and body-shamers have something negative to say.
I used to struggle with accepting how muscular I was, but now I feel very strong mentally and physically, because I realize that my body has made me into the girl I am today.
In fifth grade, all the boys in my class told me that I looked like I was on steroids or that I was anorexic.
And then in seventh grade, I was wearing a tank top at school and one of the boys told me my arms were disgusting. So I didn't wear a tank top to school ever again. Thinking about that makes me so sad because I let one kid affect how I see myself.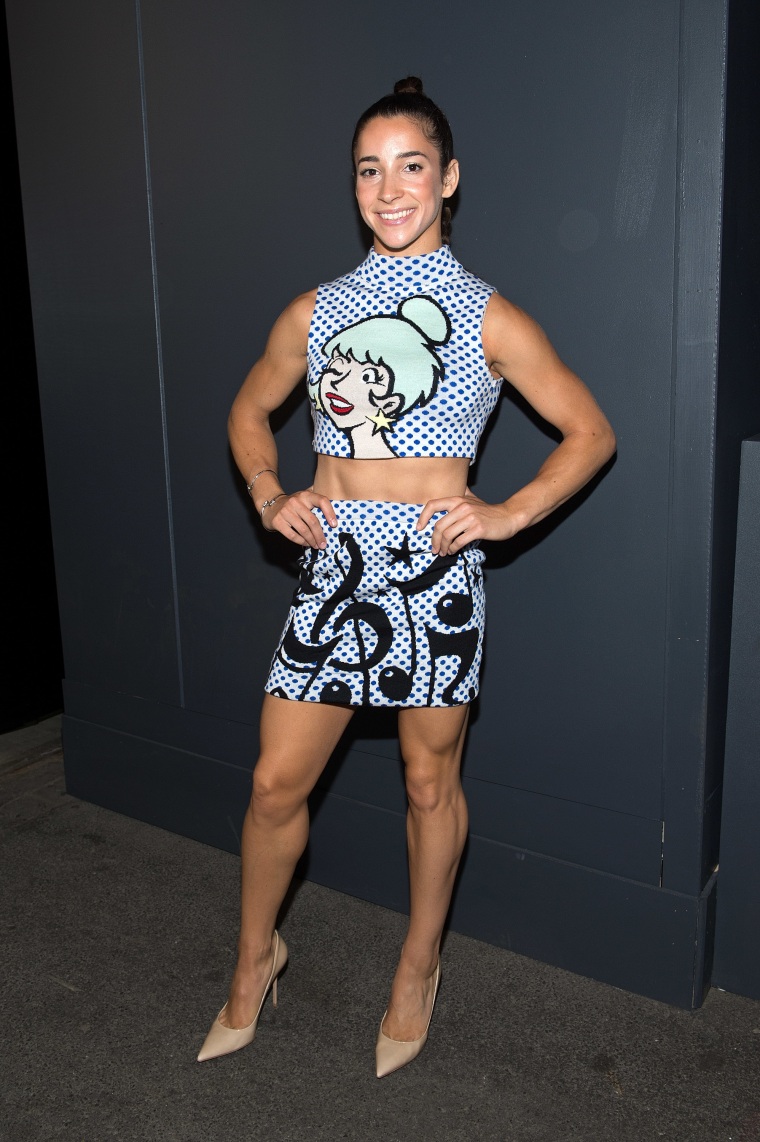 But now, I almost force myself to wear tank tops because you have to appreciate your body — and people compliment my arms all the time.
You can't let someone dictate the way you feel about yourself. It just makes me mad that I was so insecure about it for so long because my arms made me one of the best gymnasts in the world, so I would never do anything to change that.
If there's anyone in the world who says that they've never been bullied, then I would like to meet them because I don't believe it. Everyone's had their feelings hurt.
Luckily, I've had my mom because she has always taught me from a young age to be confident and be comfortable in my own skin. Even now, I call her sometimes when I feel insecure and she's always the person I go to. Just having someone to talk to I think is really important.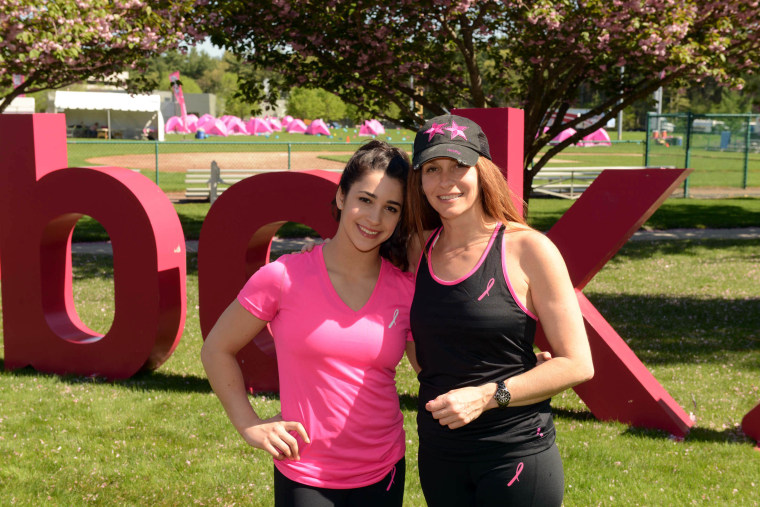 Overall, my beauty philosophy is less is more. I am not a perfectionist because I realize that in the gym for gymnastics, I have to be a perfectionist. Outside of the gym, it's OK to not be perfect. It's OK to have messy hair. It's OK to not have a perfectly put-together outfit.
And it's definitely not about the number on the scale. When I go to the doctor's office, I actually tell them to cover up the result. I face the other way because I don't want to know what I weigh. It doesn't matter what number is on the scale; it's about how you feel.
As told to TODAY's Emily Sher.
This article was originally published on on April 25, 2017 on TODAY.com.