Their faces are startling. So are their stories and their bravery. But don't call them victims: Call them fighters.
A dozen women disfigured by acid attacks in India — sometimes by spurned boyfriends or irate relatives — have posed for a unique calendar designed to show the world the violence has not erased their true loveliness.
Used to stares or people turning away in shock, the ladies show their scars in the pictures and smile.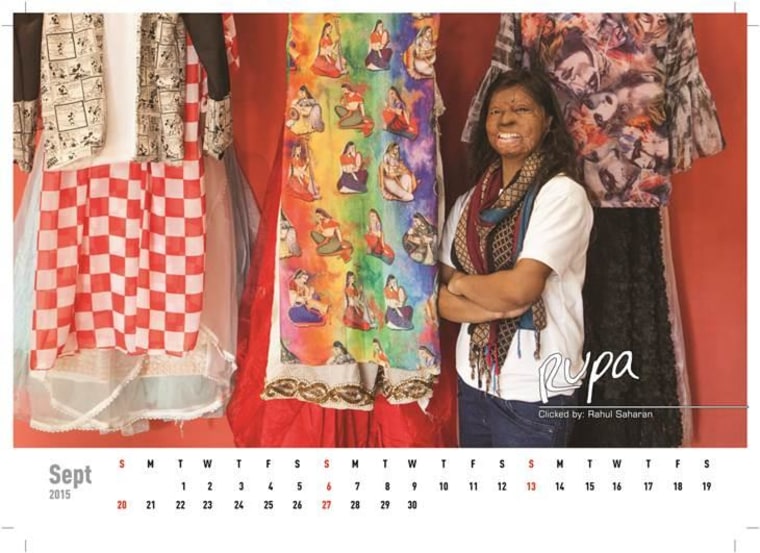 "People whom we consider ugly have emerged as the faces who love themselves and spread love and positivity," said Stop Acid Attacks, a New Delhi-based group that launched the calendar this month.
Titled "Bello," which means "beautiful" or "handsome" in Spanish and Italian – the calendar is available for sale for $35.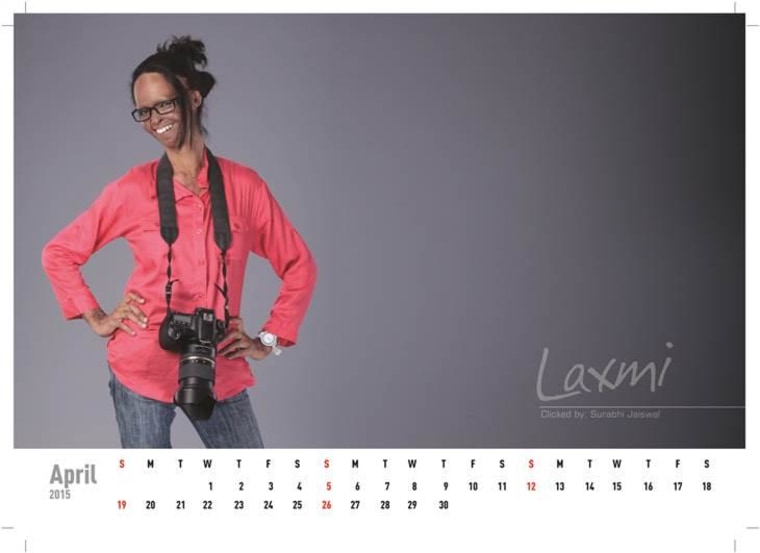 Photographer Rahul Saharan, who snapped many of the photos, has been involved with Stop Acid Attacks for two years and met some of his models at rallies and events. He is hoping the project will give a confidence boost to other survivors.
"People buying the calendar are accepting them, appreciating their courage — and nothing is more powerful than that," Saharan told TODAY.
"(It will) change the way we describe and see beauty, it will change the mentality of people, it will change the life of these fighters."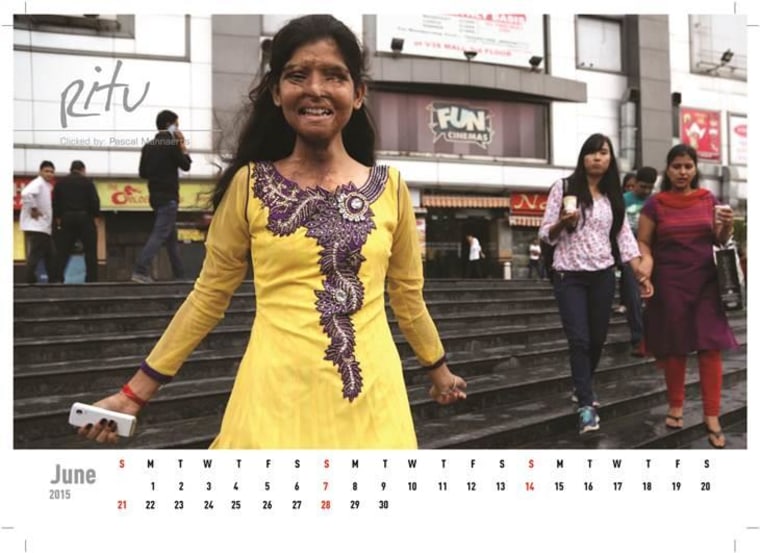 The women continue to have surgeries to help them heal, so it took about six months to finish work on the calendar. The models' comfort was Saharan's first priority — that meant no shooting in the sun or using strobe lights because it irritated their skin.
His message to the women: "Dreams need to be fulfilled," Saharan wrote on Facebook. "(Don't) let circumstances and negative people become a barrier in (your) life."
Proceeds from the calendar sales will fund rehabilitation efforts for acid attack survivors in India.
Most of the targets are women and children, according to Acid Survivors Trust International. The London-based charity works with groups in Bangladesh, Uganda, India, Cambodia, Pakistan and Nepal, treating about 1,000 patients a year.
The cases often involve domestic disputes, revenge, spurned sexual advances or rejected marriage offers.
Whatever the reason, the effects of acid are particularly cruel, causing horrific disfigurement, blindness and skin tightness. Many survivors are ostracized, and lose the ability to make a living or perform everyday tasks, like parenting. They deal with stares, shame and rejection. Some go into hiding, others commit suicide.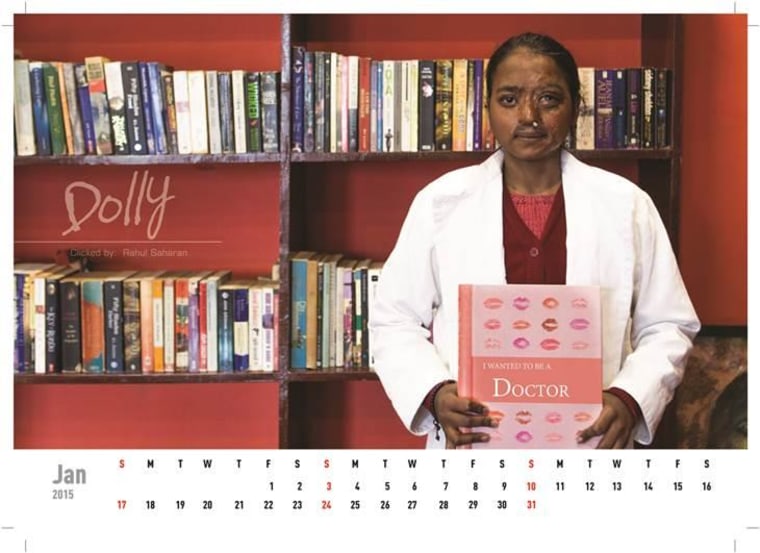 "It doesn't take much for the acid attack victims to lose their self-confidence," Stop Acid Attacks writes on its website. "We stand against all those who discriminate and misjudge those who have lost their faces but have strived to retain their identities."
Follow A. Pawlowski on Google+ and Twitter.
This article was originally published Mar. 20, 2015 at 3:26 p.m. ET.