Before I became a mom last July, I swore up and down I'd try to stay as true to my essence as possible. I said that after my twins came into the world, I'd still be the version of myself that my friends recognized — and that I recognized — only with kids.
And now that my babes are a year old? Well, I like to think I'm holding up my end of the bargain. Mainly, that means trying to maintain my sense of humor, my devotion to work and travel, and continuing to invest time and energy toward my friendships.
But it also means sticking to the small, everyday routines I've always enjoyed — starting with my beauty regimen. Here are a few of my favorite elements of those little rituals that I still prioritize:
Long hair
Remember that scene in "Steel Magnolias" when Shelby comes out with her new short haircut, meant to make everything easier? I always find that scene particularly shocking. For all the things I'd love to make easier in my life, that's not a place I'm willing to cut corners.
Would it be a lot easier if I had short hair these days? Of course, yes. It would be a lot simpler to style. And my children wouldn't yank on my curls for their amusement. But no matter: Long hair is my thing, and I'm sticking with it.
However, how's this for a happy accident: For many years, I used a diffuser to dry my hair. I considered this step — time consuming and damaging as it may be — just part of the cost of doing business on long, curly hair. When I delivered the babies, I figured I'd skip the heat temporarily in those crazy early weeks and let my hair air dry. Well, guess what? It turns out air drying resulted in better, bouncier, less-frizzy curls! So now I'm off the diffuser, my hair routine is down to three minutes — and it never would have happened had I not been looking for a new-mom time saver.
Manicures
One of the last things I did before heading into the hospital to deliver my boy-girl twins was stop at my favorite nail salon and get a pink-and-blue chevron pattern manicure in honor of their arrival. Then, when we sent out our first photos from the hospital to announce the birth, you can bet folks noticed and commented on how fun it was that my nails matched those hospital-issued receiving blankets!
Of course, it was weeks before I could get back for another manicure, but I'd been careful to choose a design that would grow out gracefully, done in gels, which last weeks at a time.
Even my manicure is inspired by my kids — check out the "m" and "j" for Maya and Jordan!
These days, my time is as precious as it's ever been, of course. But I love how my once-a-month nail routine helps me both express my individual personality (a major sense-of-self must for me as a new mom), plus gives me a big dose of feeling pulled together — even when my clothes are dripping with spit up.
Luxurious showers
Before my babies were born, my husband and I took a class for parents-to-be of multiples at our delivery hospital. Of the things that struck me was when the instructor urged the future parents to consider the importance of their own health, hygiene and even comfort after their babies came. "I have heard new parents of multiples tell me they have not showered in two weeks," she said. "And that's not OK."
"It's not OK." Those words rang in my ears, and still do. She was right to point out that we must prioritize caring for ourselves, even when circumstances make that tough in part so that we are in a position to care for others. It's not always possible to indulge in huge luxuries, but the little ones can make all the difference.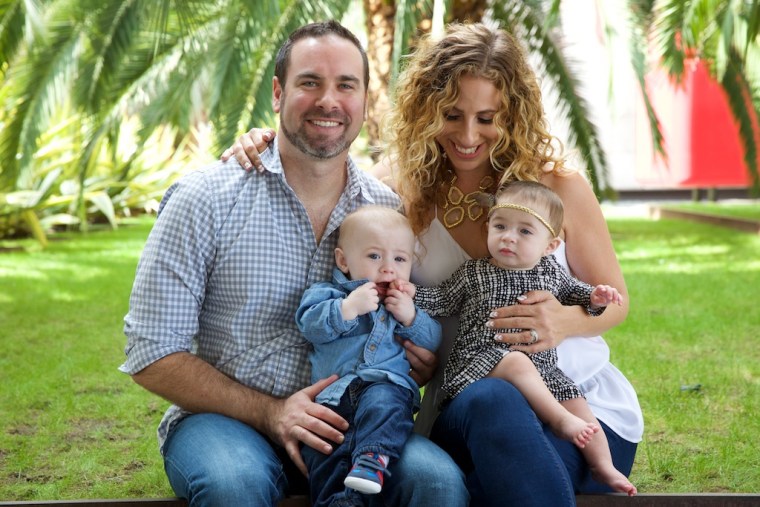 That's why, as soon as I was able to get help from family and professional childcare, I got back into my routine of long and indulgent daily showers (with sincerest apologies to my fellow residents of drought-plagued California — I do my part in other ways!). My daily shower is my sacred time.
I do everything in the shower: I brush my teeth in there. (Side note: If you don't do this, you should start! Consider the time and mess savings!) I deep condition my hair, exfoliate my face, shave my legs ... that all takes time.
But most importantly, I do my best thinking in the shower. It's when I can step away from the play-by-play minutiae of daily mom-and-work life, and consider bigger-picture issues and goals. It's the affordable, quiet, precious, contemplative me time I won't give up as long as I can help it.
Alesandra Dubin is a Los Angeles-based writer and the founder of home and travel blog Homebody in Motion. Follow her on Facebook, Instagram, Google+ and Twitter.