/ Source: LittleThings.com
Save time this Thanksgiving by trying these easy recipes and tips from LittleThings.com. They're sharing a pumpkin pie you can make in bulk, DIY centerpieces and more.
1. Make pumpkin pie in bulk with this brilliant recipe!
Thanksgiving is an opportunity to gather with family and share a delicious meal all together. But it can be a challenge to feed so many people, especially when it comes to desserts. This incredible pumpkin pie recipe is intended to feed big groups of people in one fell swoop!
2. Brilliant cutting board hacks to make Thanksgiving prep a snap
Cooking isn't all fun and games. You have to be careful and know your kitchen safety, or it can be easy to end up with a burn, or even worse, a nasty scratch from a kitchen knife. Fortunately, I just found a super-simple way to avoid knife mishaps in the kitchen, and it's going to completely change the way that you prepare meals.
3. Three simple DIY centerpieces to spruce up your Thanksgiving dinner table
In this exclusive video, you'll see three different simple ways to decorate your Thanksgiving dinner table: one with lace and wheat, another with beans and corn kernels and the last with ears of Indian corn.
4. What does your Thanksgiving plate say about you?
Just like the way our eating habits can reveal truths about our personalities, the way we make our Thanksgiving plate can speak volumes about who we are! Scroll through this exclusive list below to see what your Turkey Day plate says about you.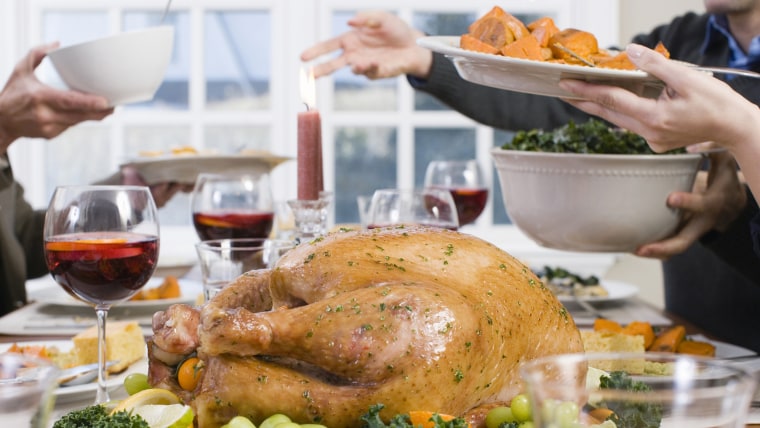 5. Sick of leftovers? Try these stuffing waffles!
I absolutely never thought of putting my holiday leftovers into a waffle iron, but this idea truly is brilliant. This recipe for leftover stuffing waffles is so easy, and the results are delicious.