/ Source: LittleThings.com
Sometimes heartfelt or funny stories are just what you need to put a smile on your face after a long week!
LittleThings.com wants to help by sharing stories that can make you laugh, be inspired and teach you something.
1. Watch men try to replicate nail art designs in this hilarious video:
LittleThings enlisted some of their wonderful male colleagues to take on dynamic nail art designs! They ranged from ombré and color blocked nails, to patriotic and Valentine's Day-themed nails. Watch the video below to see the ridiculously hilarious results of these nail art attempts.
2. She dabs orange eye shadow over half of her tattoo; watch what happens moments later:
In the search to find the best method for tattoo cover up, we found this amazing tutorial by Youtube sensation, Nibbles. Step by step, she tells us her preferred method for temporary tattoo coverage using only drugstore makeup.
3. He creates cold hard cash in his very own home; see his secret: New York-based artist and sculptor Randall Rosenthal is famous for his amazing wood art, he credits his work not to his talent, but to his imagination and tenacity. See one of his most remarkable creations, a cardboard box filled with money. It appears so incredibly lifelike, you might have to do a double take.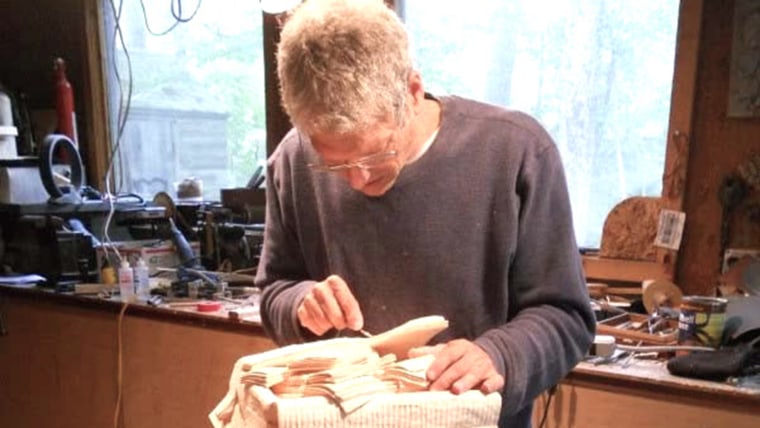 RELATED: Heartwarming photo shows teachers walking elementary school students home
4. Mom is stunned by stranger's act of kindness on airplane: In 2014, a Canadian mom named Shanell was dreading her two-and-a-half hours on her flight; her three-year-old daughter, Kate, has autism. Plane rides can be traumatic and anxiety-filled.Everything changed when a businessman named Eric walked up the aisle and stopped at their row. Shanell never expected what came next.
5. 12 signs there is something wrong with your thyroid gland: If a thyroid suddenly gets all out of whack, it can do one of two things: it either becomes overactive, producing too much of the hormone, or it can also slow down and grow sluggish, developing too little of the hormone. To learn how to spot some of the early warning signs of thyroid issues, read these often-overlooked symptoms.