Rupert Murdoch and Jerry Hall have tied the knot.
The 84-year-old media mogul and the 59-year-old former supermodel wed in a private civil ceremony at Spencer House in London Friday morning, and the couple smiled for the cameras as they left the venue.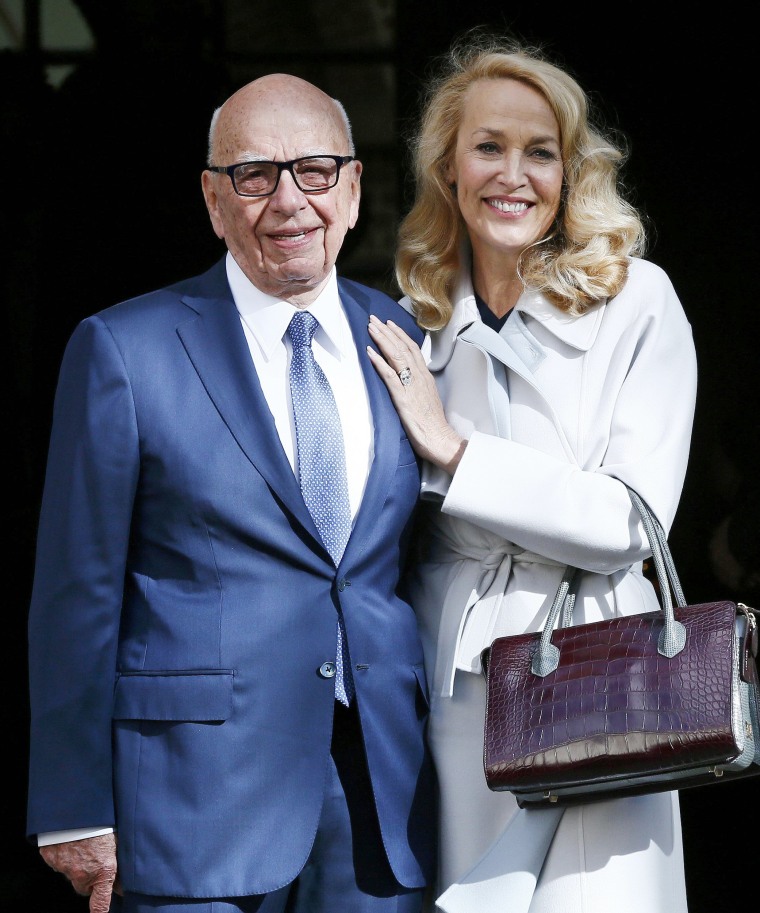 The bride and groom both wore dark blue, but Hall's dress was obscured by a pale trench coat. Her wedding band and engagement ring, however, were on full display.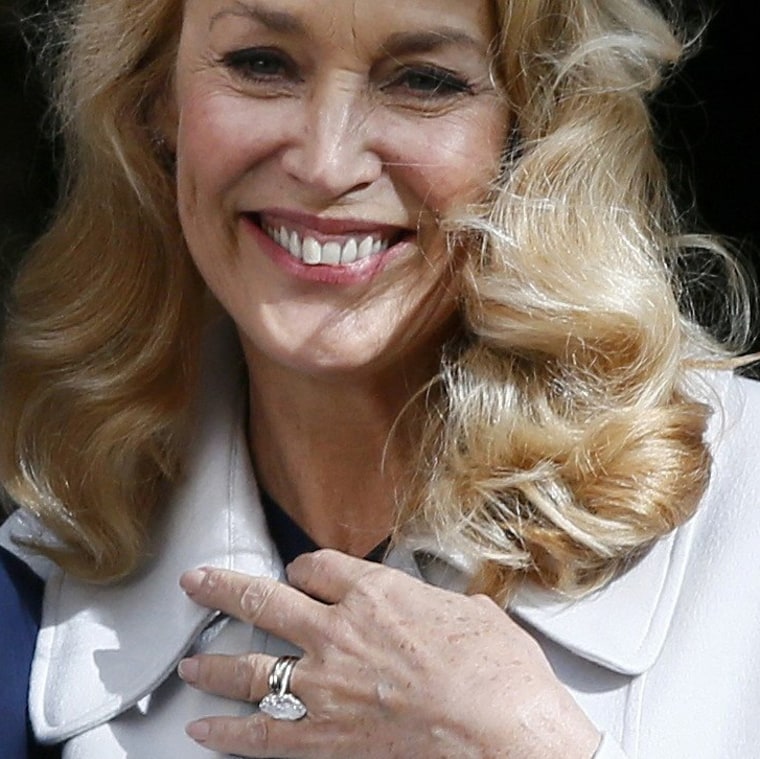 Murdoch and Hall were engaged in January, just four months after they first started dating. They shared the happy news in The Times of London, one of the News Corp. bigwig's many publications.
"They have loved these past months together, are thrilled to be getting married and excited about their future," a Murdoch family spokesperson said at the time.
MORE: Rupert Murdoch, Jerry Hall announce engagement in London Times' classifieds
According to the Telegraph, Murdoch and Hall will hold a larger ceremony "attended by their numerous children" on Saturday at St. Bride's Church in London.
The newlyweds have 10 children between them, including four from Hall's longtime partnership with rocker Mick Jagger.
This is the fourth marriage for Murdoch and the first for Hall, whose union to Jagger was annulled in 1999.
Follow Ree Hines on Twitter.