At your last annual physical your doctor pronounced you to be in perfect health. As the date of the next exam nears, should you schedule the appointment now, or is it OK to skip it?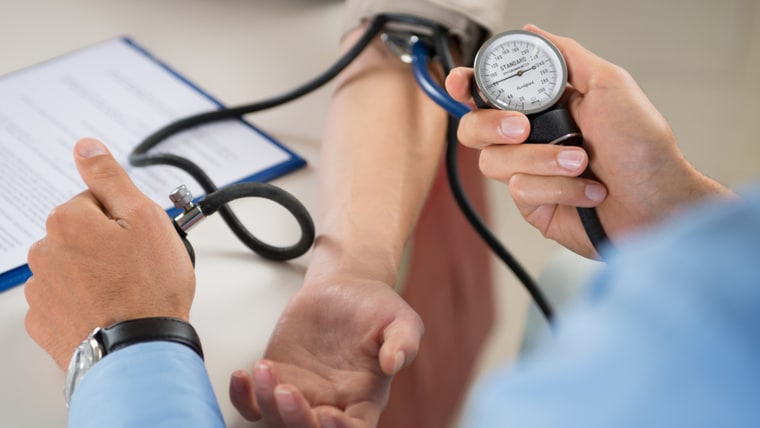 Increasingly, doctors are seeing the yearly physical as an outdated practice for patients who are healthy, over 18 and under the age of 50. Some health policy experts say annual physicals are a waste of time and money for many people.
That doesn't mean all doctors agree, as recent essays debating the annual physical in the New England Journal of Medicine make clear.
Harvard Medical School's Dr. Ateev Mehrota and epidemiologist Dr. Allan Prochazka of the Colorado School of Public Health see the annual physical as a drain on an already strapped medical system.
"Cummulatively these visits cost more than $10 billion per year — similar to the annual costs of all lung-cancer care in the United States."
Rather than an annual exam, doctors should schedule physicals only with patients who are new to them, or who haven't been in the office for three or so years, Mehrota and Prochazka say.
On the other side, Dr. Alan Goroll of Harvard Medical School and Massachusetts General says the annual visit shouldn't be forsaken. Rather it should be improved upon and seen as a chance to "reaffirm physician-patient relationship."
Earlier this year, Dr. Ezekiel Emanuel called the annual exam "basically worthless" in an Op-Ed in the New York Times.
"I'm not saying you shouldn't be checked out if you have a health condition," Emanuel, a professor and chair of the department of medical ethics and health policy at the Perelman School of Medicine at the University of Pennsylvania told TODAY. "I'm talking about health exams for no cause, but just because we do it as a routine."
People forget, Emanuel said, that unnecessary testing can come with a downside.
"Biopsies, for example, are not benign," he explained. "They can cause pain, bleeding and infection."
Dr. Amy Crawford-Faucher, director of family medicine at the University of Pittsburgh, agrees annual exams can be skipped in many cases.
The important thing, is to establish a relationship with your primary care physician. That might be done in an initial physical.
Then, if you're found to be in good health, and under the age of 50, you might not need to come back until you have an actual health problem.
How well are you aging? Take these 4 tests to find out
"If I saw a 25-year-old man and after examining him and reviewing his family history found no history of hypertension, high cholesterol, early heart attacks or diabetes, I might not even do any lab work," Crawford-Faucher told TODAY. "I'd confirm he wears a seat belt when he drives, assess alcohol and drug use. Then I'd say he probably should come back in five years unless there is something wrong."
When SHOULD you get a physical exam?
At a first visit with a doctor, to get a baseline snapshot of your health, Crawford-Faucher said.
Crawford-Faucher suggests a regular checkup every year or two if:
you are overweight
have family history of diabetes
On medication for chronic migraines or hypertension or diabetes
And even in those cases, "I wouldn't call it a physical," she says, "but rather, checking in on this chronic disease we are managing together."
However, don't skip screenings
Certain screening tests do save lives — at least from the disease you're being screened for, research shows.
Three screenings you shouldn't miss:
Mammography for breast cancer. The American Cancer Society recommends most women have an annual mammogram starting at age 45, rather than the previously recommended age of 40. Women 55 and older are advised to being screened every other year.
New mammogram guidelines: What do they mean for you?
Colonoscopy or fecal occult blood test for colon cancer. The United States Preventive Services Task Force recommends screening for colon cancer beginning at age 50 and regularly until 75.
Pap smears can save lives from cervical cancer. The USPSTF recommends a Pap test for women ages 21 to 65.The American College of Gynecologists and Obstetricians says most women, ages 21 to 29, need a Pap test only every three years. For women, ages 30 to 65, it's recommended to be screened every 5 years. For the complete USPSTF guidelines go here.
If you're worried that a condition like hypertension might be missed if you don't schedule a yearly exam, remember you'll probably end up in the doctor's office some time during the year for an illness like the flu or an injury. At that point your doctor will have a chance to check over your health, including things like blood pressure, said Emanuel.
Hidden risks: 3 foods and medicines you shouldn't mix
Older Americans and those who have recently changed physicians should also probably get a health exam, both Crawford-Faucher and Emanuel said.
But if you're young and healthy ...
A physical checkup is OK every three to five years, Crawford-Faucher said.
"I tell my patients to make sure you come and let me know if anything changes," she added. "That is a message patients also need to hear."