Black Friday will bring the most deals of the year, but not necessarily the best. With that in mind, is it worth braving the crowds at dawn on Black Friday for those "doorbuster" deals? It depends! Our checklist will help you decide.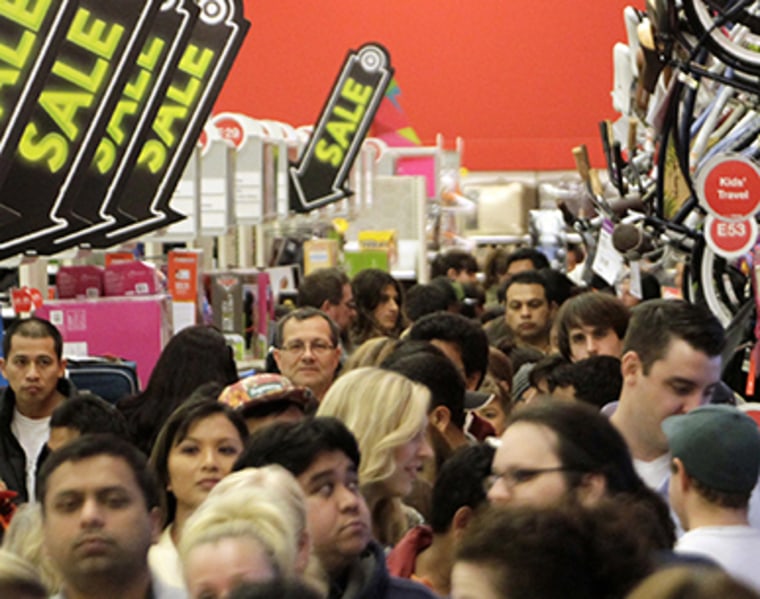 You'll want to make a list of items you're interested in and check out their pricing history and online reviews. This is particularly crucial with electronics, so be sure to know the model number if you're looking to purchase a computer or printer. The model on sale may be an outdated one — or offered up by a generic non-brand — which is why it's so cheap.
Then:
Shop in store if… your list of gifts is specific. For example, you don't need just "a toy," but the toy, like the Star Wars R2-D2 Interactive Robotic Droid. Manufacturers typically make less off the big sellers, so there may be less of them. Also, "quantities are limited" appears in the ad, then "that's usually a pretty good tip off that it won't be online," said Brad Wilson of Bradsdeals.com.
Shop online if… you want to shop before the holiday. At many stores, Black Friday deals will be available online before the big day. Use a tool like PriceBlink to search the Internet for the best price, as well as for coupon codes and free shipping.
Shop mobile if… you want to take advantage of retailers offering "app only deals" exclusive to their apps. Amazon for one has outlined 150 in-app deals, available from Thanksgiving through December 9.
Come back tomorrow to see the next holiday savings tip unlocked!