Love the holidays but hate the stress? We can help with that.
Martha Stewart came by TODAY Wednesday to show how to light up your holiday (literally) with decorative DIYs that you won't break a sweat pulling off. Happy crafting!
RELATED: Chip and Joanna Gaines show how to create a festive table without the fuss
Lustrous candle holder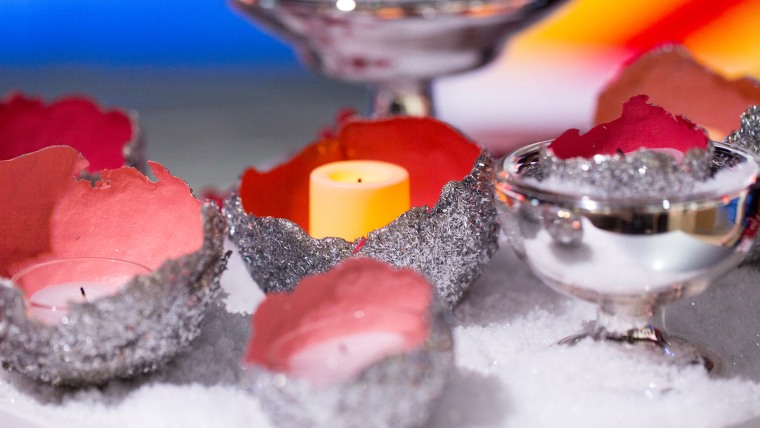 Made from a balloon, glitter, glue and a battery-operated LED candle, this DIY is great as a centerpiece or to display as décor around the house.
Materials:
Balloons
Fine glitter
Decoupage
Brush Bowl
LED battery-operated candle
Directions:
Blow up balloon to desired size.
In a bowl, mix equal parts of fine glitter and decoupage.
With a brush, apply a generous coating of mixture to the top half of the balloon.
While it's still wet, sprinkle the balloon with tinsel glitter.
Allow the balloon to dry overnight.
Once dry, pop the balloon with a pin.
Place a candle inside the dish.
Golden globes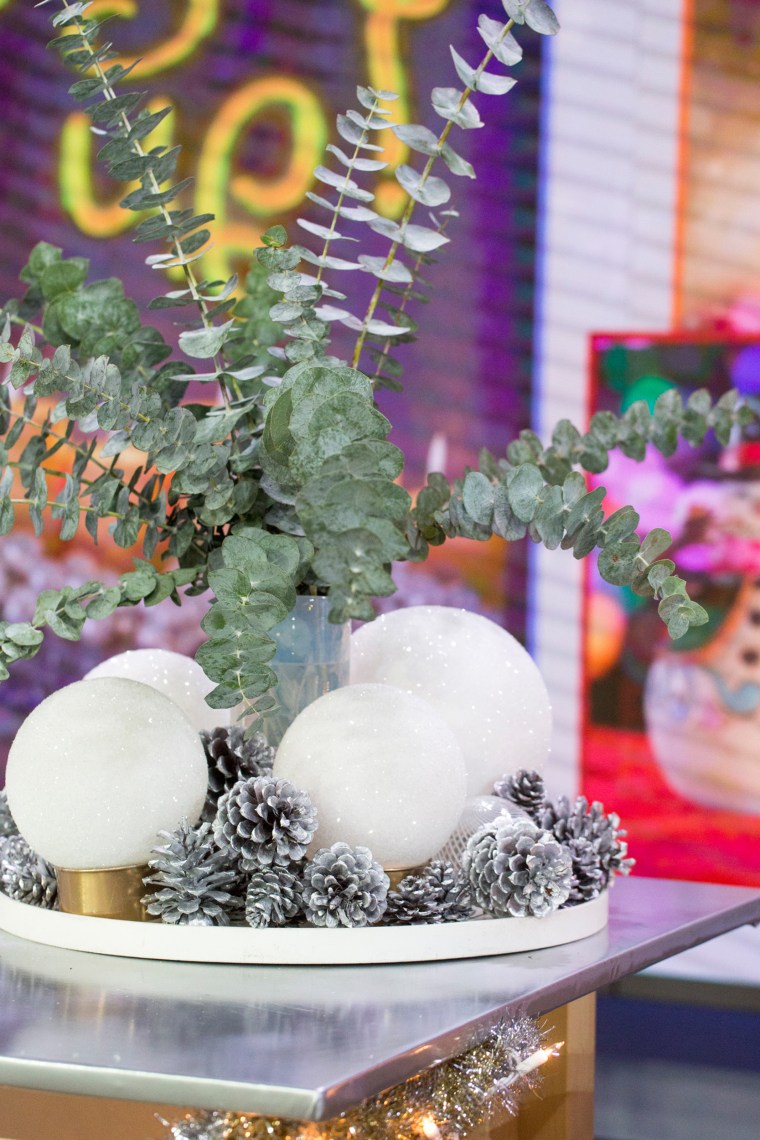 Add this DIY to a table with other holiday decorations for an immediate "wow" factor.
Materials:
Globe shade
Tray
Foam brush
Glitter glue
Glitter
Paint brush
Biscuit cutter
Spray paint
LED candle
Directions:
Place a globe shade on a tray.
Using a foam brush, cover half of the globe with glitter glue, then sprinkle with glitter. Let it try for one hour. Use a paint brush to brush off excess glitter.
In a well-ventilated area, spray biscuit cutter with spray paint, if desired. Let it dry.
Place an LED candle in the center of the biscuit cutter with the globe on top.
Tinsel garland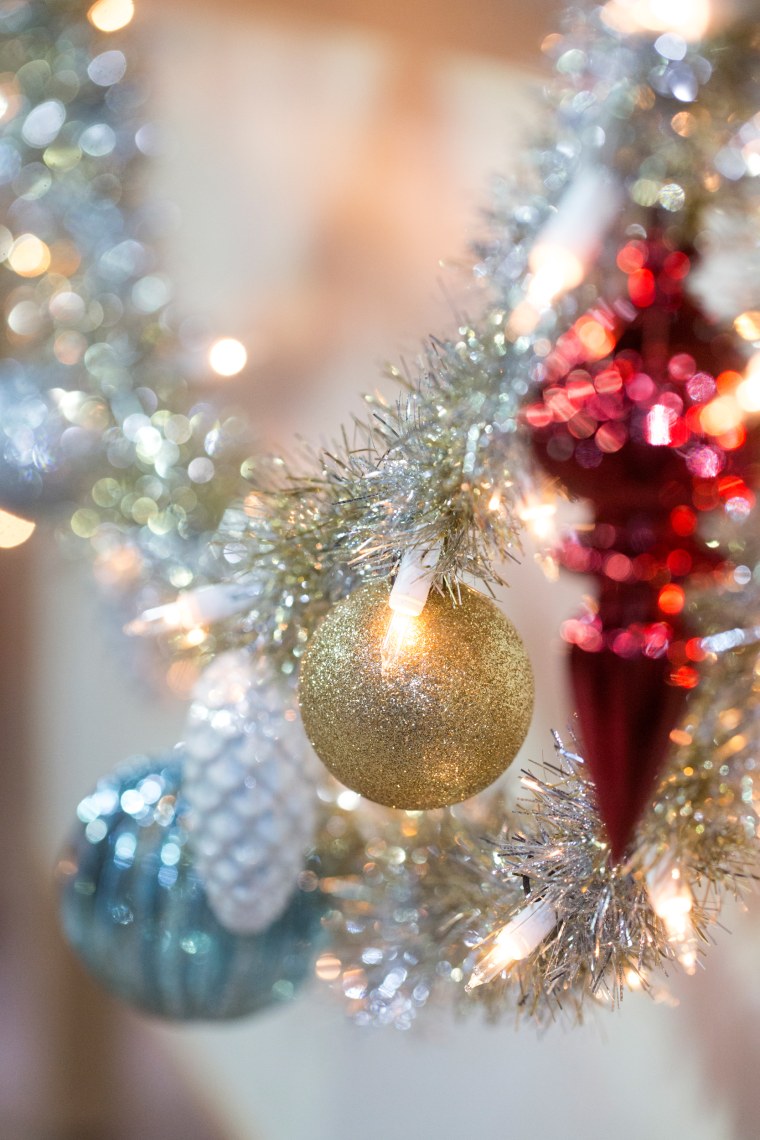 This easy DIY is a fantastic way to take tinsel to the next level. Place it on a staircase, mantle, doorway or table.
Materials:
Silver tinsel
String of lights
Red tinsel
Ornaments
Directions:
Wrap the length of silver tinsel around a string of lights.
Wrap the tinsel around red tinsel.
Embellish with ornaments.
Star vellum cylinders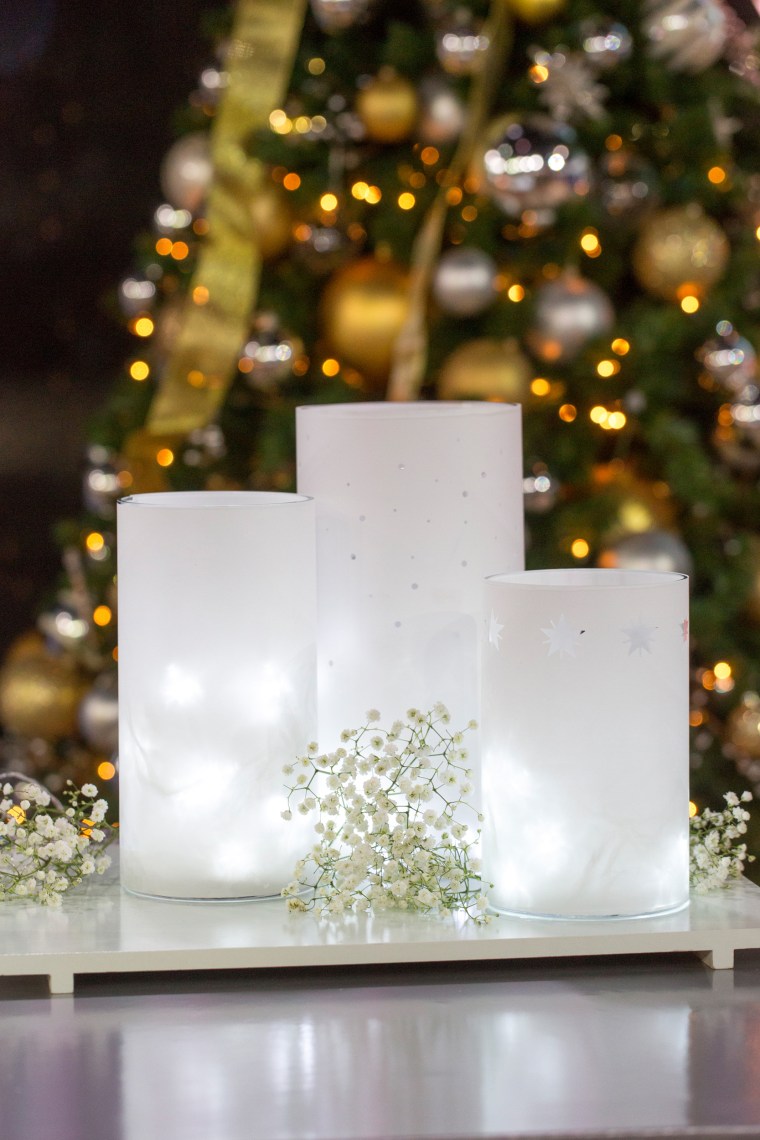 This DIY only takes 10 minutes to do!
Materials:
Star punch
Sheet of vellum
Cylinder
Battery-operated string lights
Ribbon for a bow
Directions:
With a star punch, punch out stars on a sheet of vellum.
Slide vellum into your cylinder.
Fill cylinder with battery-operated string lights.
Tie a bow around it, if you wish.