We all love mail order food gifts this time of year. Send them for a host, order for your own holiday party — or gift to friends and family to give them a taste of their hometown that they might be missing this time of year.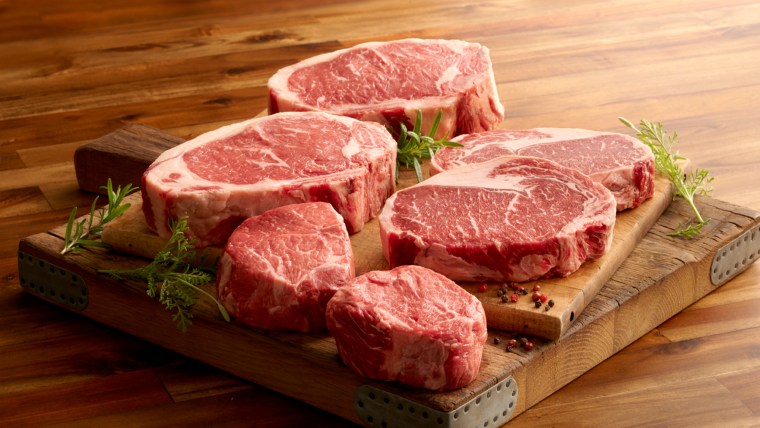 We have Texas covered for Tamron, the Loveless Cafe for Willie, Jersey Pork Roll for Natalie. and Al — well, we know he'll LOVE some KC BBQ from Smokehouse and a good ribeye from 44 Farms.
RELATED: 8 gift ideas for the foodie on your list
NORTHEAST
A Taste of Philly from Jersey Pork Roll Company in Piscataway, NJ
What it comes with: 1.5 pounds of thinly-sliced Taylor pork roll (Taylor ham) and 2 pounds of Habbersett scapple.
Price: $29.99, plus $12.95 shipping anywhere in the country
SOUTHEAST
Jammin' Biscuits from Loveless Cafe in Nashville, TN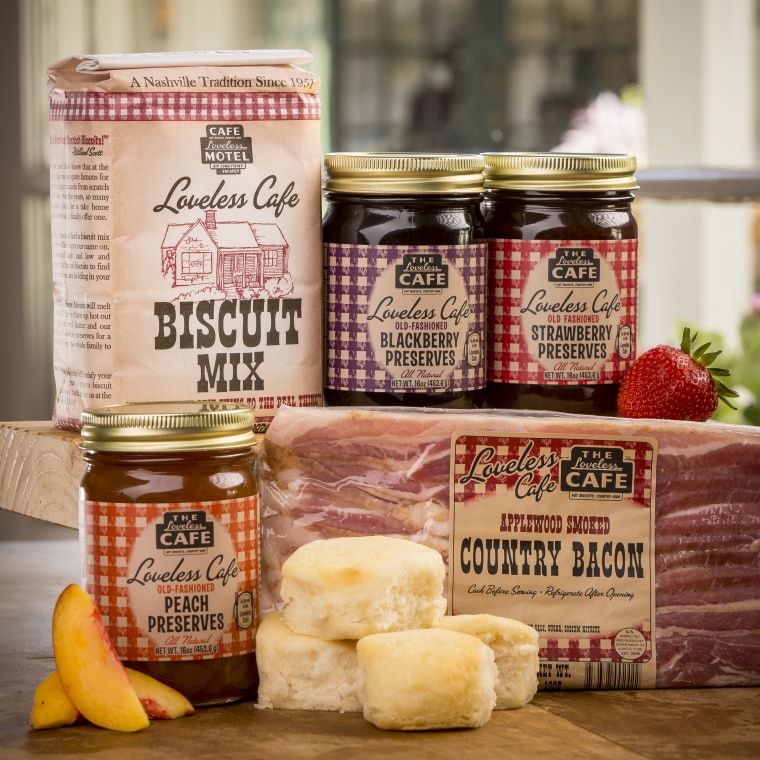 What it comes with: 2 pounds biscuit mix, 16-ounces Blackberry Preserves, 16-ounces Peach Preserves and 16-ounces Strawberry Preserves.
Price: $39 or $51 (with bacon), plus $12 shipping
Gumbo from Gumbo Shop in New Orleans, LA
What it comes with: Half a gallon of their award-winning chicken andouille sausage gumbo, which serves 14-16 appetizer portions or 8-10 entree portions.
Price: $39, plus shipping; buy more than 1, get 10 percent off
MIDWEST
Great Lakes Artisan Box from Zingermanns in Ann Arbor, MI
What it comes with: Peanut butter from Koeze in Grand Rapids, strawberry and Pepper jam from Farrell Fruit in Ann Arbor, freshly roasted Zingerman's coffee, Mo's bacon chocolate bar from Vosges in Chicago, Marieke gouda from Thorp, Wisconsin, Nueske's applewood smoked bacon from Wisconsin, and pecan raisin bread.
Price: $100, plus $22.99 shipping
The Choice of Kansas City in Smokehouse BBQ in Kansas City, MO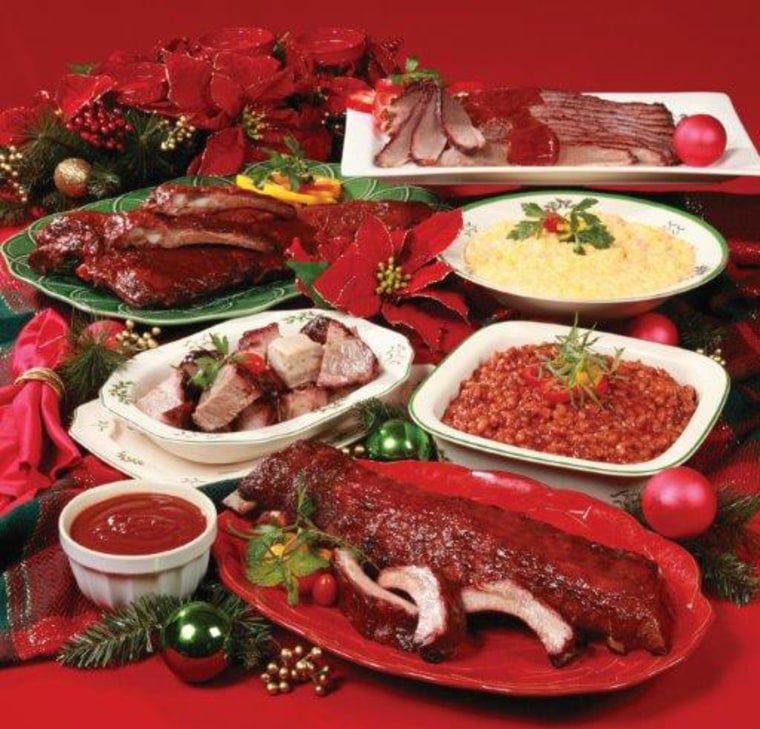 What it comes with: Babyback ribs (one full slab), pork burnt ends (2 pounds), hickory pit beans (32 ounces), cheesy corn bake (30 ounces), Original Bar-B-Que Sauce, Original All Purpose Rub (serves 6 to 8)
Price: $99.95, plus shipping, can also add on other foods
RELATED: Hostess gift ideas that say 'thank you' and show you care
SOUTHWEST
Family Pack from 44 Farms in Cameron, TX
What it comes with: 2 boneless rib eye, 2 sirloin, 2 New York strips
Price: $103, plus 17.95 shipping
Meal Deal from Texas Tamale Company in Houston, TX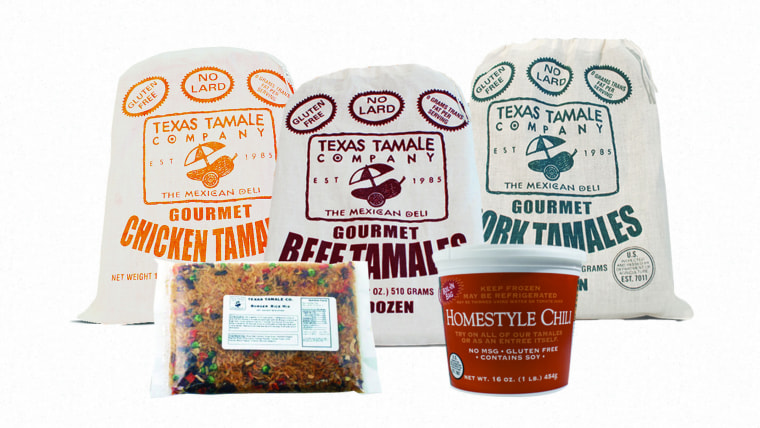 What it comes with: 3 dozen gourmet tomales, homemade chili and hacienda rice mix (chose from beef, black bean, chicken, spinach, pork, gluten-free and lard-free)
Price: $72.49 includes shipping
NORTHWEST
Salmon For a Soldier from Pike Place Fish Market in Seattle, WA
What it comes with: 1 pound of lean, tender, delicious Alderwood-smoked sockeye salmon in a sealed 16-ounce pouch to ensure freshness.
Price: $50 includes shipping
WEST
Customizable Sammies (ice cream sandwiches) from Coolhaus Ice Cream Desserts in Los Angeles, CA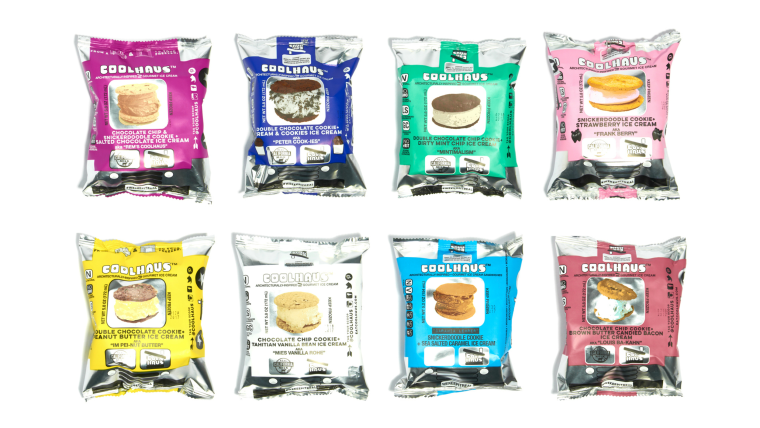 What it comes with: 6 sandwiches in your choice of chocolate chip, snickerdoodle, oatmeal raisin, salted caramel, brown butter candied bacon, cookies and cream + strawberry, peanut butter or dirty mint.
Price: $30, plus shipping