If you haven't finished (or haven't started) your holiday shopping yet, fear not! TODAY's teamed up with Good Housekeeping to help.
Good Housekeeping's style director, Lori Bergamotto, joined Matt Lauer Thursday morning to share 30 great last-minute Christmas gift ideas for the entire family, from the perfect bicycle for a young rider (its secret: no pedals!) to a turntable for the music lover in your life to sparkling wine with an extra sparkle.
And there's an added bonus! We're featuring 10 extra ideas, exclusively for TODAY.com readers.
What are you waiting for? Get shopping!
Web-exclusive gifts
One Hope Wine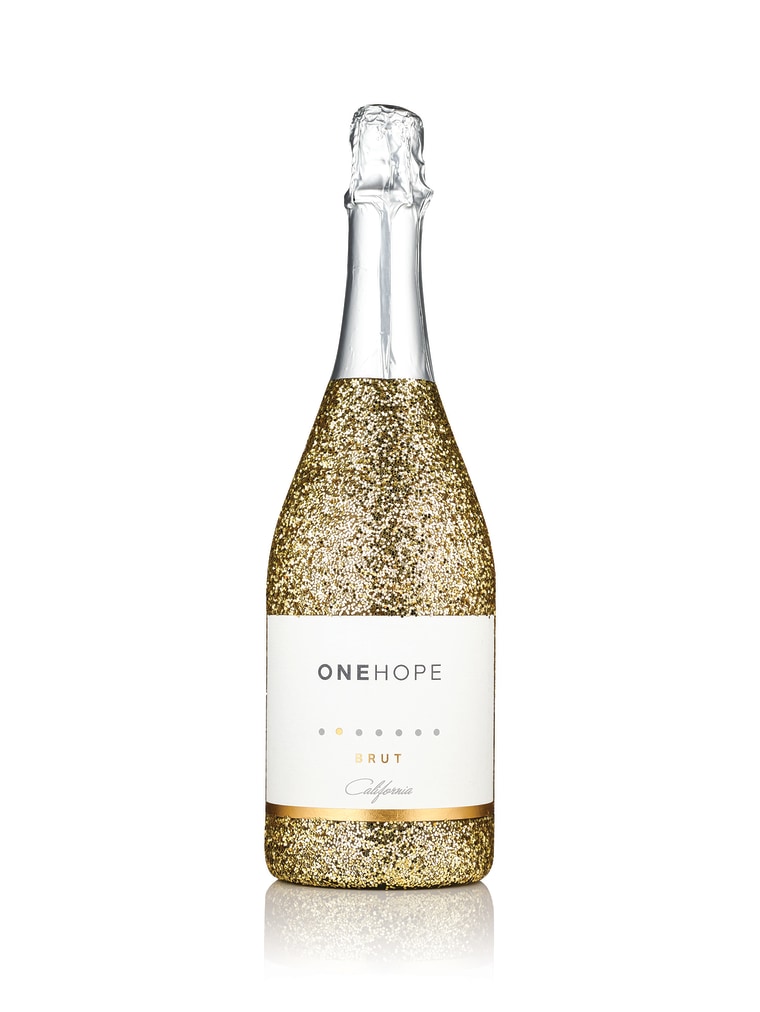 $59, Onehopewine.com
As if there weren't enough reasons to love this glittery sparkling wine, 50 percent of the profits from each bottle sold provides 15 meals to a child in need. Cheers!
Rabbit Nightlight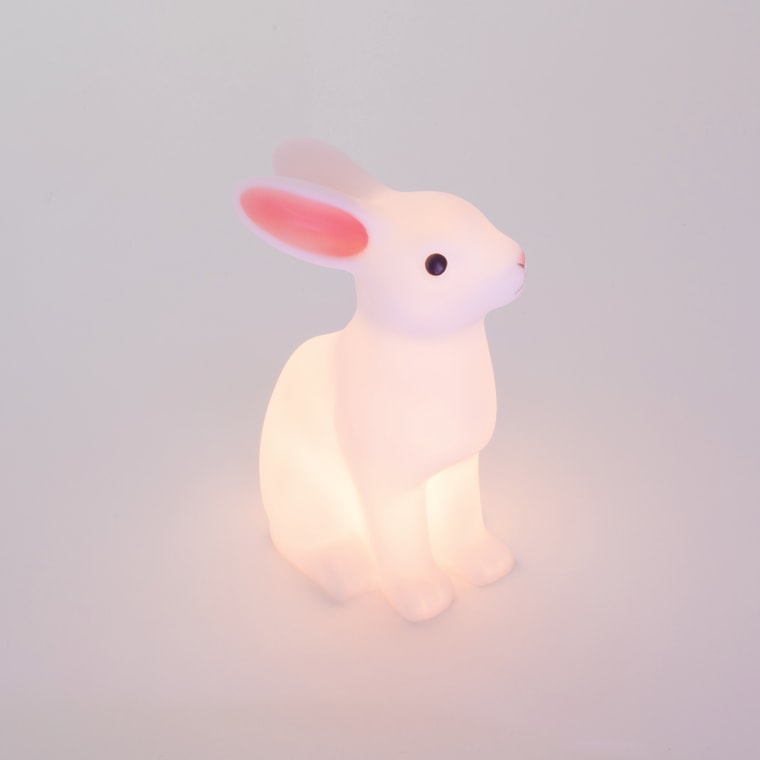 $25, bonpoint.com
Leave it to the impossibly chic French clothing brand Bon Point to create the world's most adorable nightlight in the form of this tiny, glowing bunny.
Bags of Fun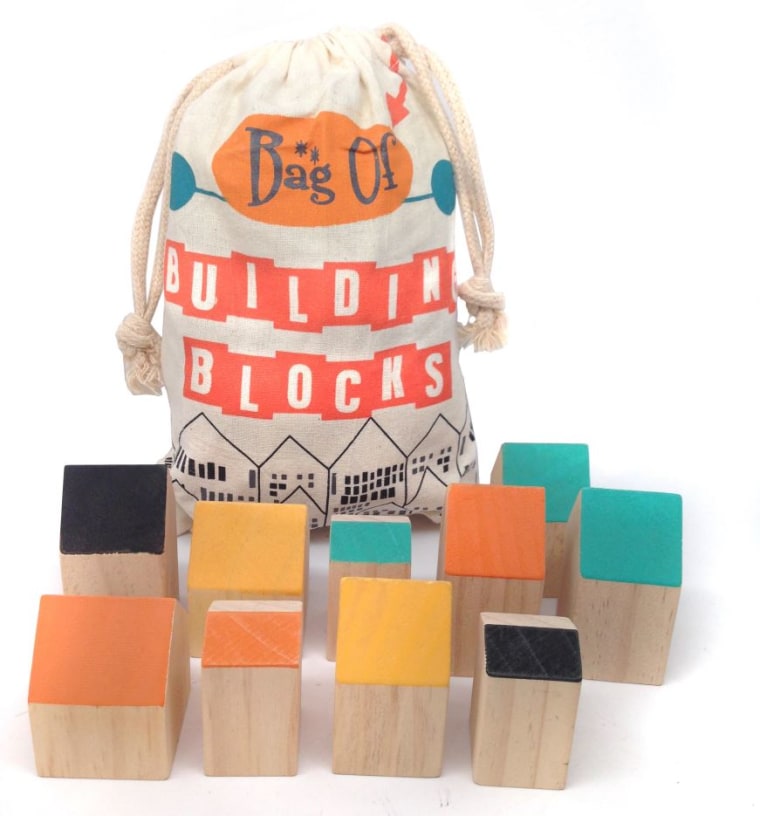 $15, spitfiregirl.com
Whatever the obsession du jour is, these little sacks of toys guarantee big fun. From dinosaurs to dragons and firemen to farm animals, these are every adolescent's dream
Vardama Smarter Shirt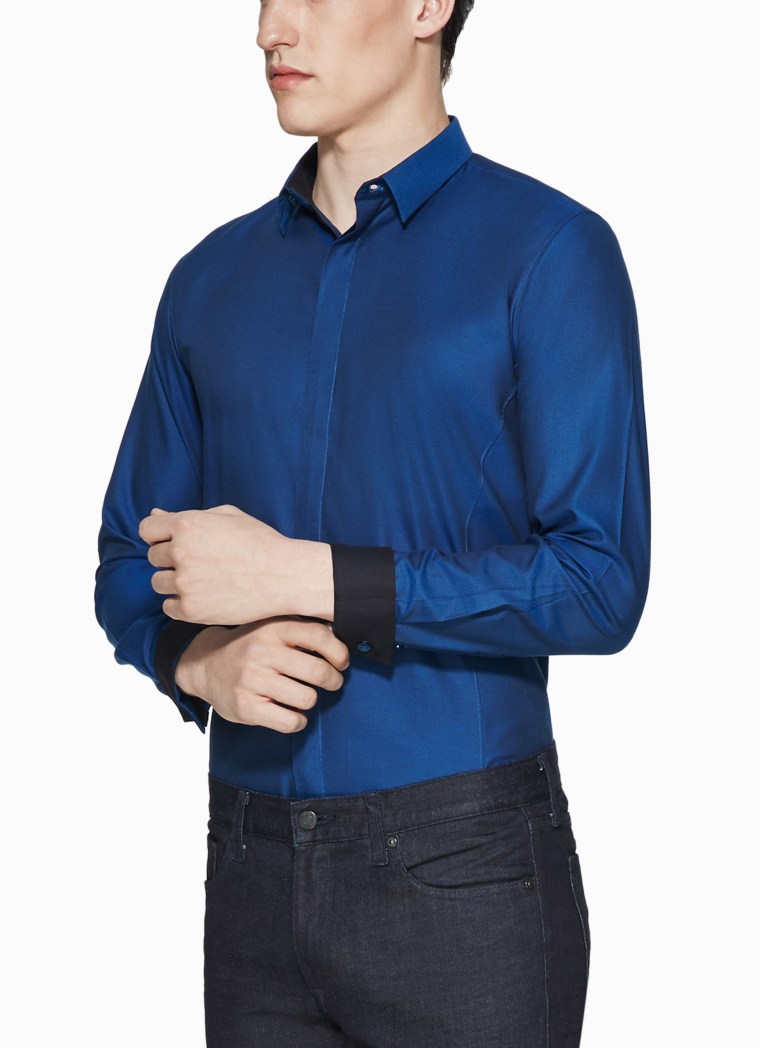 $95-175, vardama.com
The best part of these shirts is that they are spill repellent. You can literally drop an entire bottle of wine on them and they won't stain! For the holiday season, by checking out and entering promo code JIMMYV, 50 percent of all sales (under $100) will go to the Jimmy V Foundation.
All Across Africa Trivets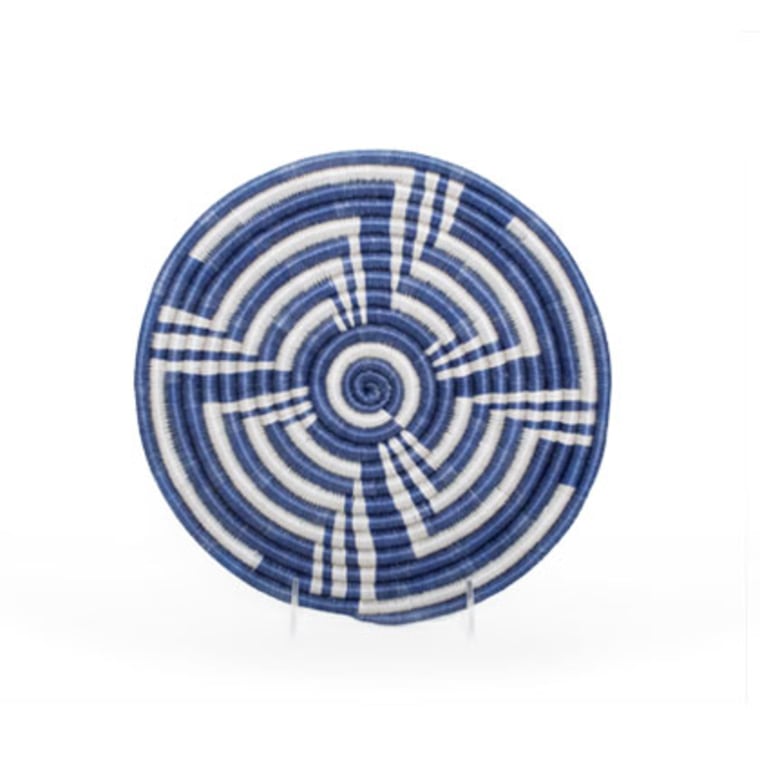 $26, allacrossafrica.org
These beautiful handmade trivets are crafted from artisans throughout Africa, including Uganda, Rwanda, Kenya and Burundi. Every purchase provides steady jobs and sustainable income for the artisans from this part of the world.
SunnyLife Inflatables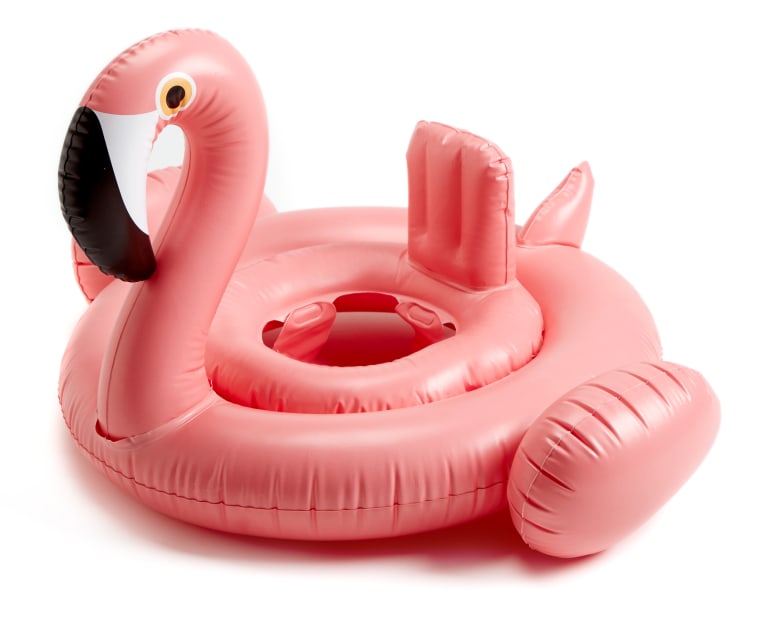 $18-30, shopbop.com
These inflatables were arguably the biggest Instagram stars of 2015! Over the top and super kitschy, these mini-version swans and flamingos are the perfect gift for those people who are not dreaming of a white Christmas.
RELATED: 10 holiday gift ideas for less than $10
Oversized Square Scarf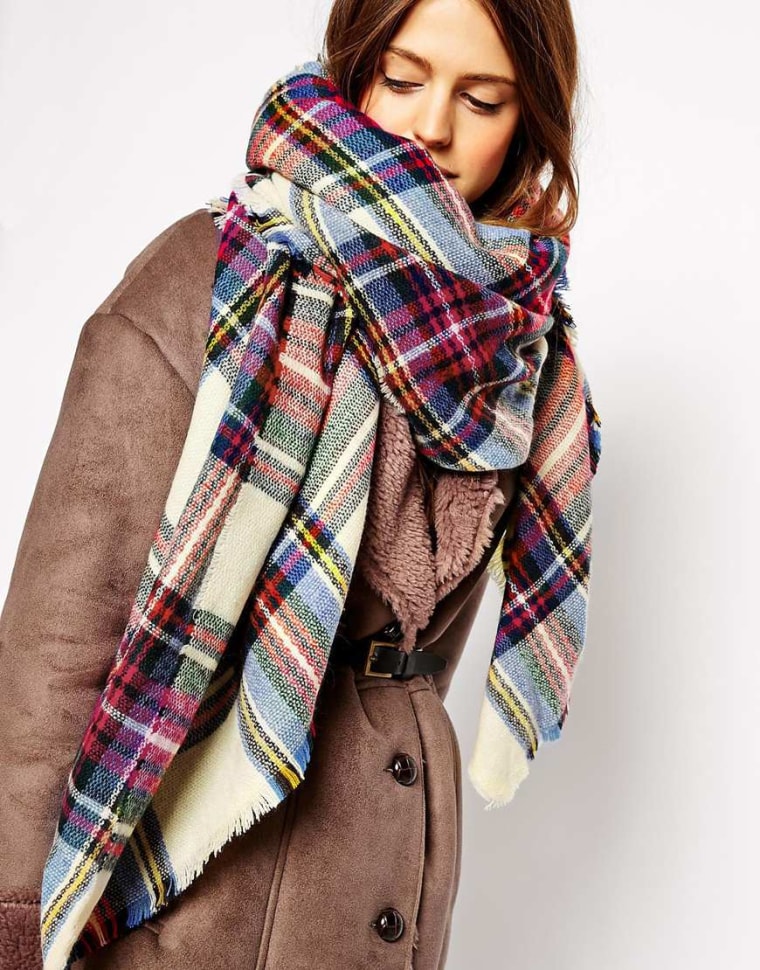 $36, ASOS.com
Big scarf, small price tag, immeasurable style.
Phone cases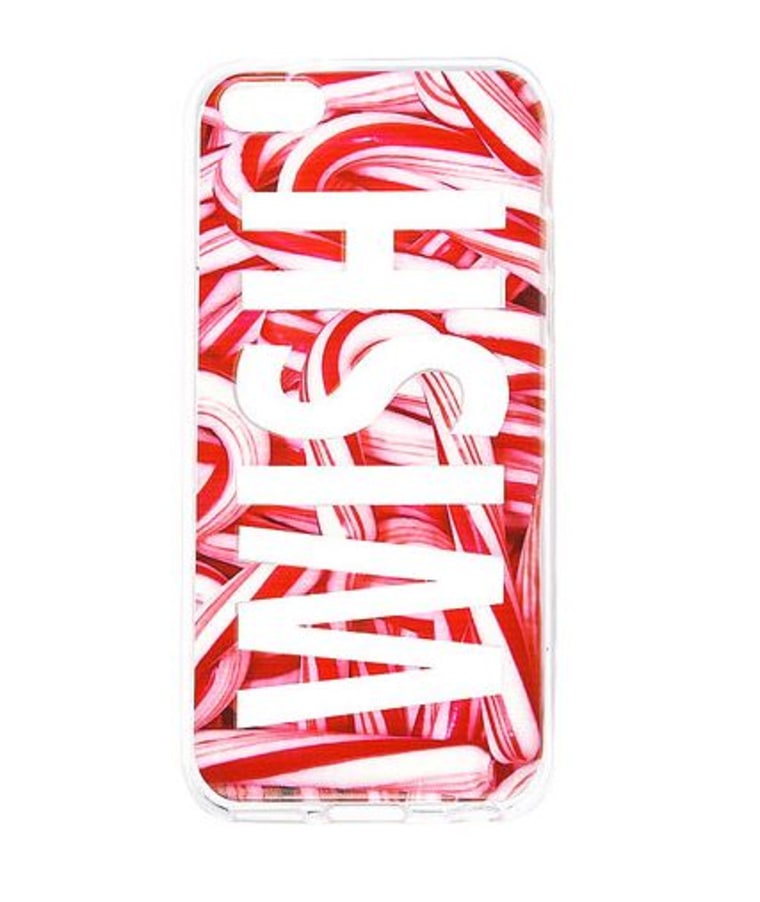 $9.50-14.50, claires.com
There is no teen alive who doesn't want a phone case to express themselves. Tap into their teen minds with any one of the huge assortment from Claire's.
Keepsakes 3D Frame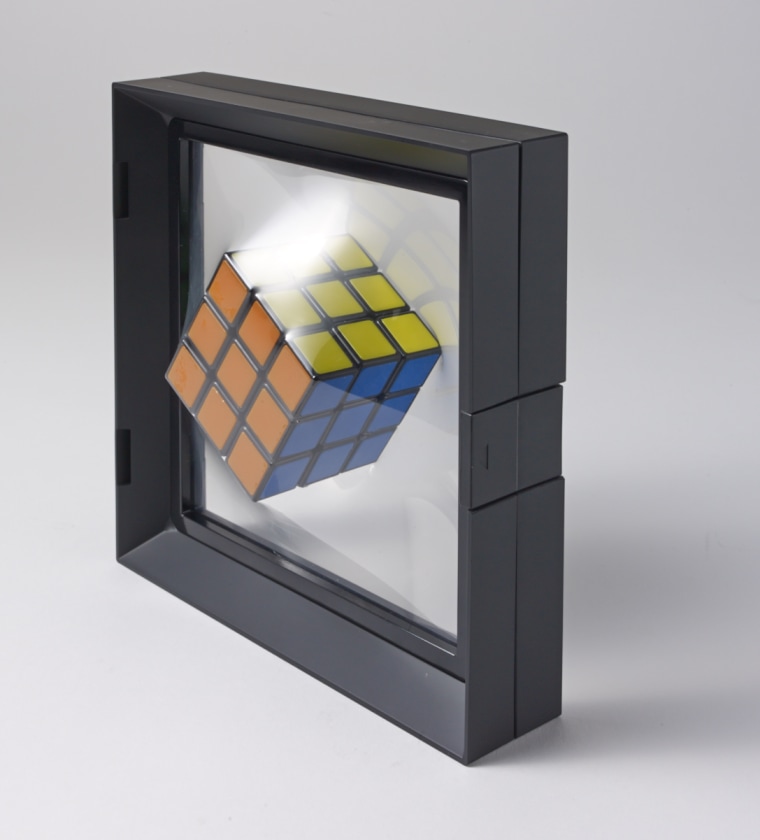 $35, momastore.org
Finally a way to display that autographed baseball, those sentimental cake toppers and anything else that you want to cherish but can't frame. This 3D frame lets you showcase each item so it looks as if it's floating in air. Cool and convenient.
Faux Fur Trapper Hat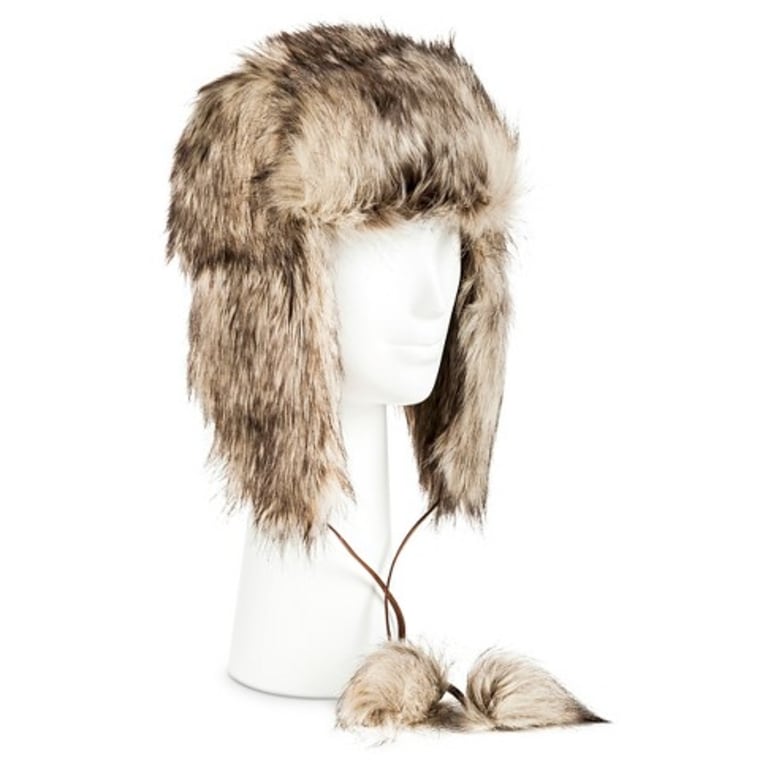 $17.50, target.com
Even Davy Crockett would be jealous of this super cute (and super affordable) faux fur trapper hat.
Best of the best
Amazon Echo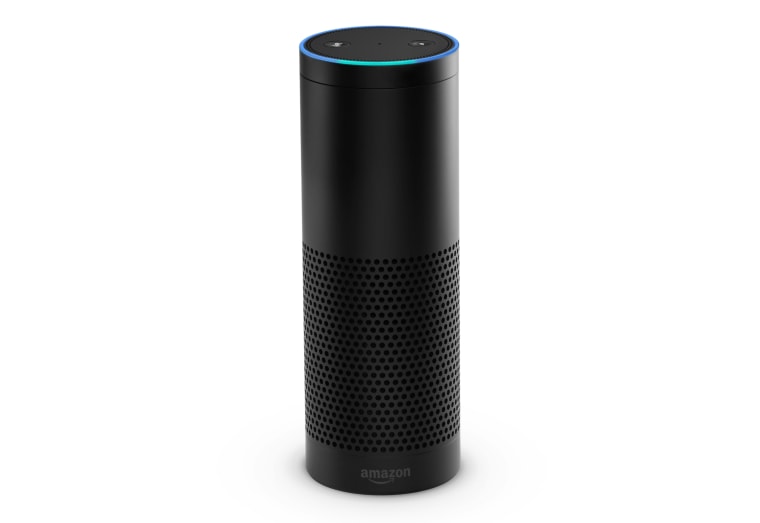 179.99, amazon.com
Echo was the No. 1 best seller across all products over $100 available on Amazon.com on Black Friday and for good reason! As close to the Jetsons as we've ever been, this little voice-activated tower gives you up-to-date information, music, audiobooks, news, weather, traffic, sports, and more — instantly
Mattel View-Master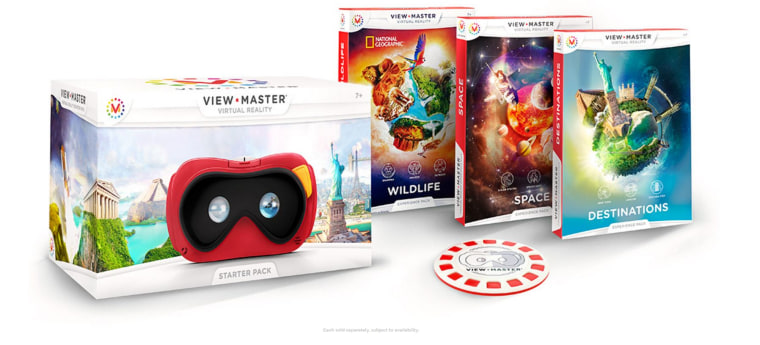 $30, Target.com
A new take on an old classic: Virtual reality with the new View-Master! It's your portal to immersive, virtual reality adventures that transport you right into an experience from wildlife adventures to space journeys. It's the sort of gift parents will not only feel good about their kids paying with, but that the parents themselves might just have to "borrow". Affordable, educational, and fun — the toy trifecta!
RELATED: 20 holiday gift ideas for less than $20
Crosley Turntables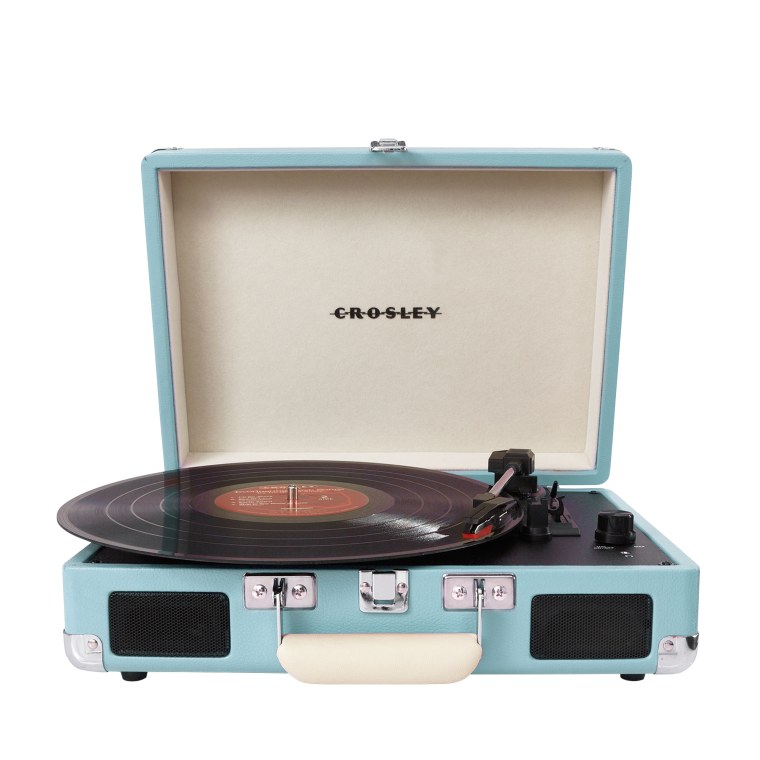 $79, Bloomingdales.com
The return of vinyl with some modern flair. This briefcase-style Crosley Cruiser Turntable plays your MP3 player as well as records, plus it comes in a bunch of cool colors.
Urban Decay Naked Smoky Palette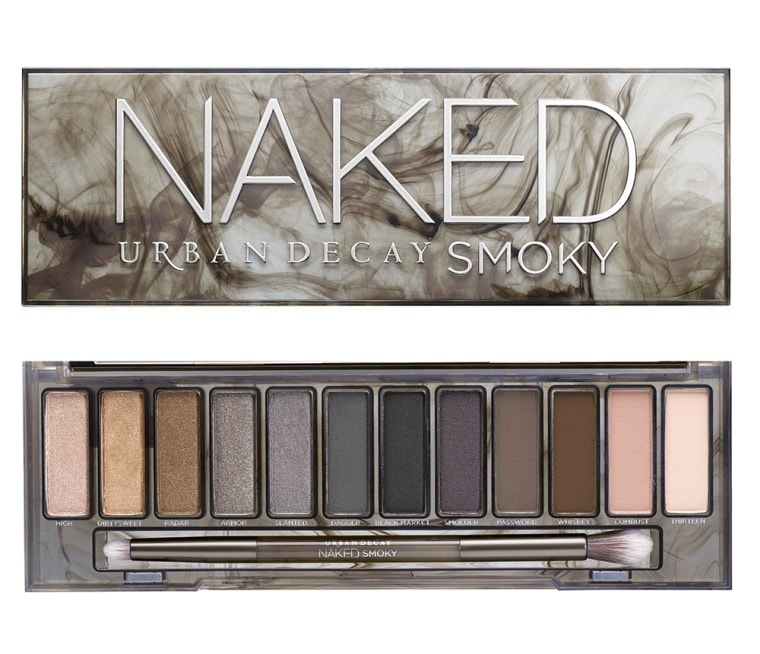 $54, sephora.com
These palettes are a cult-favorite beauty buy. Out of all of the Naked palette editions available, Urban Decay sells one every six seconds! This one, Naked Smoky, is new and is loaded with all the essentials for a wearable smoky eye — like bronzes, grays, browns, taupes and blacks.
Arizona Caroline Lace-Up Shoes
$50, JCPenney stores nationwide (sold out online)
A little bit cool, a little bit cozy, these faux shearling high-tops are bound to please any stylish person on your list!
Great Bag Co.
$120, greatbag.co
Not only are these durable bags quickly becoming the latest "it" bag, they're made of something called FashionFlex, which is a polymer that's heat resistant/crack resistant, and the way they're made actually reduces the manufacturer's carbon footprint up to 70 percent. So they're stylish and eco-conscious.
Skyros Legado Double Old-Fashioned Glass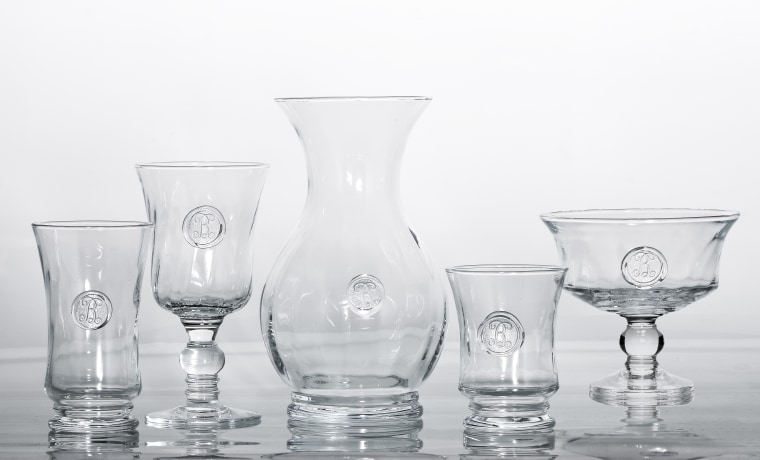 $26, skyrosdesigns.com
These glasses are mouth blown in Portugal by master artisans. And the initial is applied using molten glass so it will never scratch off or wear off. It's there forever!
Pangea Star Wars 2-slice Darth Vader Toaster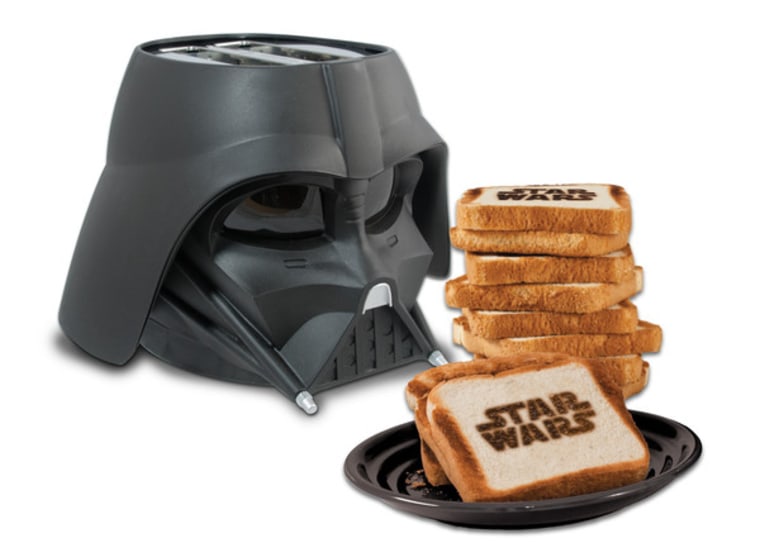 $49.99, kohls.com
For grown-up Star Wars fans, this toaster boasts "Light Side/Dark Side" toaster slots and emblazons Star Wars on every slice.
Lego Star Wars Assorted Sets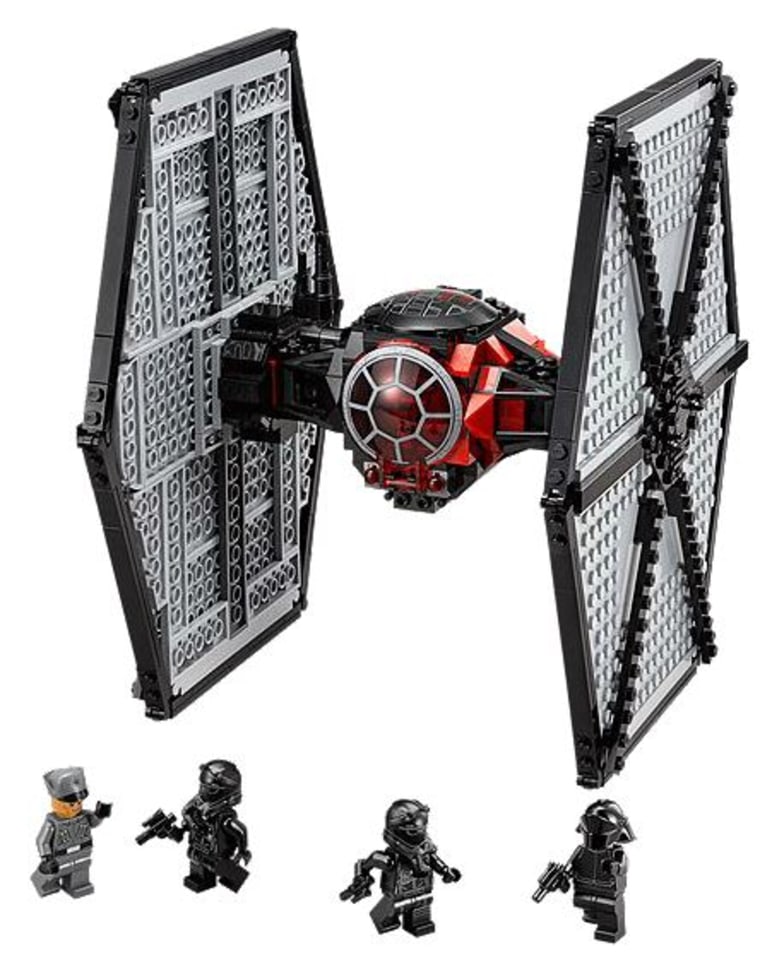 $19-150, shop.lego.com
For little hands with big imaginations, the force really awakens when they start Lego-building the Star Wars universe. There are zillions to choose from for Jedis in training and little Yodas.
Brilliant Bicycle Co. Biddle Balance Bike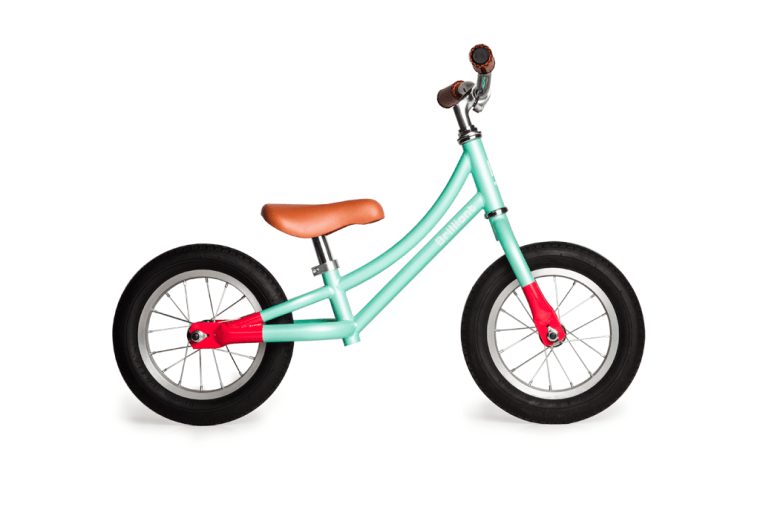 $99, brilliant.co
Experts are now saying no to training wheels and yes to these balancing bikes because kids learn how to balance first and then to pedal. This one is the crème de la crème for kids. It's painted in cool colors with lead-free paints, built from hi-tensile steel and super durable. Buy it for one kid now and pass it down to another sibling later. It works well for ages 2 to 5, depending on height.
Long Sleeves Pajamas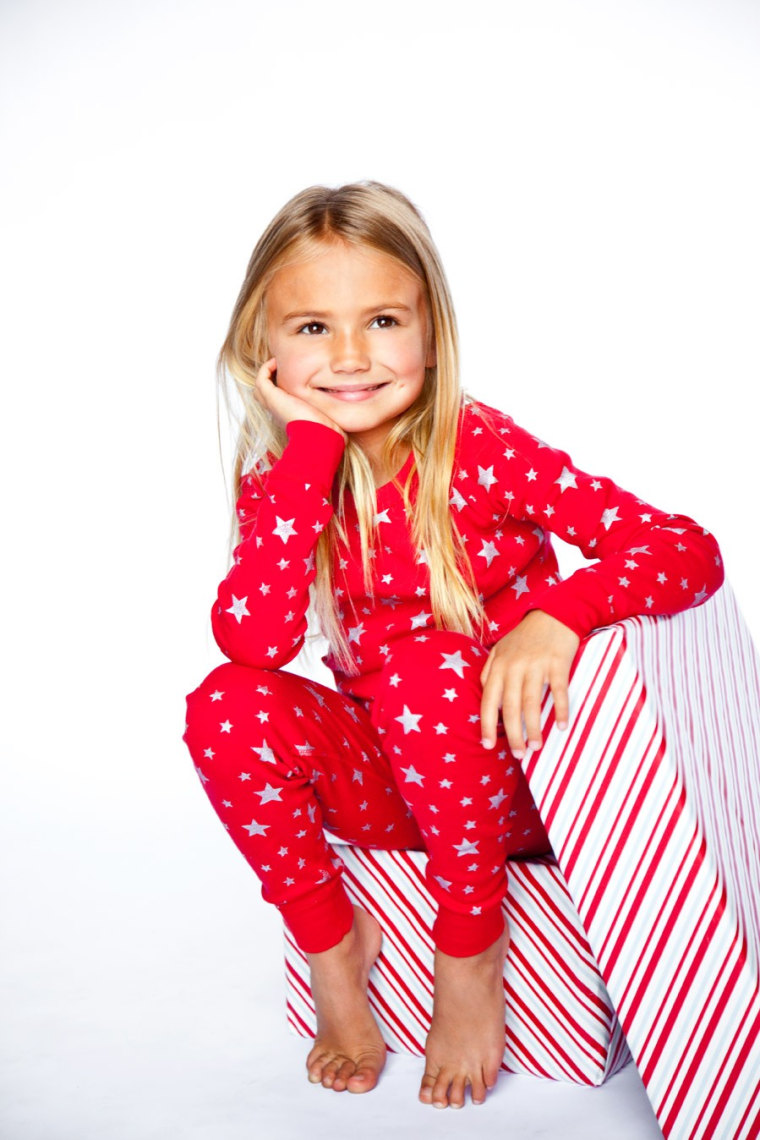 $30-39, skylarluna.com
Eco-Friendly and organic children's lounge/sleepwear, this is perfect for family PJ traditions and that Christmas morning photo. From 12/18 months to 12 years old.
Minted Custom Silhouette Art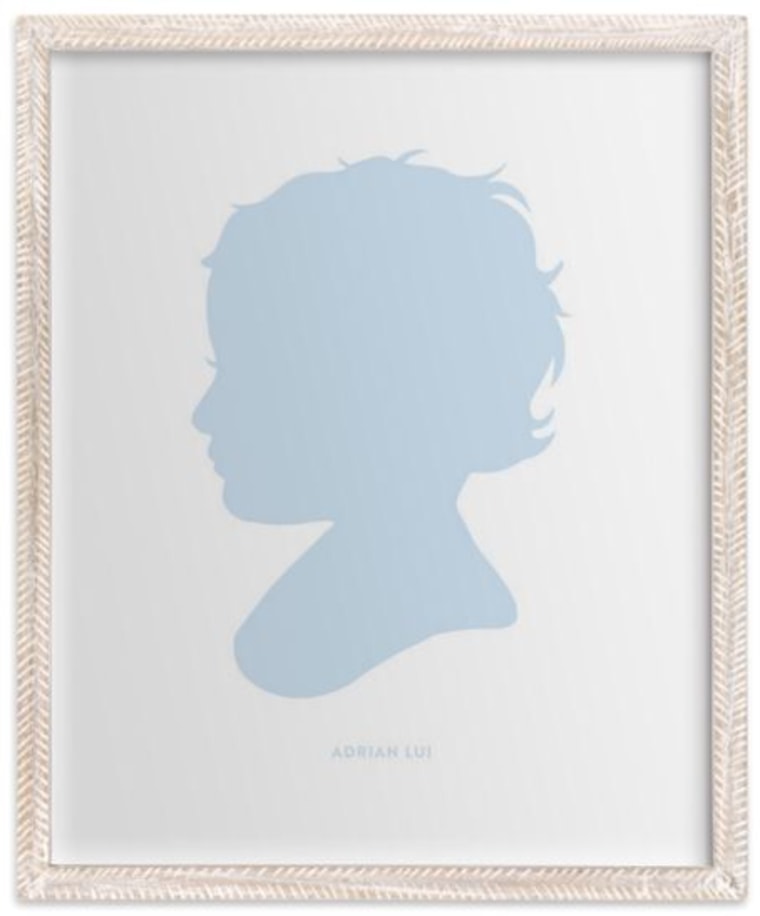 $32, Minted.com
Silhouettes are a perfectly timeless and perennially thoughtful gift. And they've never been simpler: Upload your loved one's side-profile photo and Minted creates a colorful custom silhouette art print.
Digital
Fujifilm Instax Mini 8 Instant Film Camera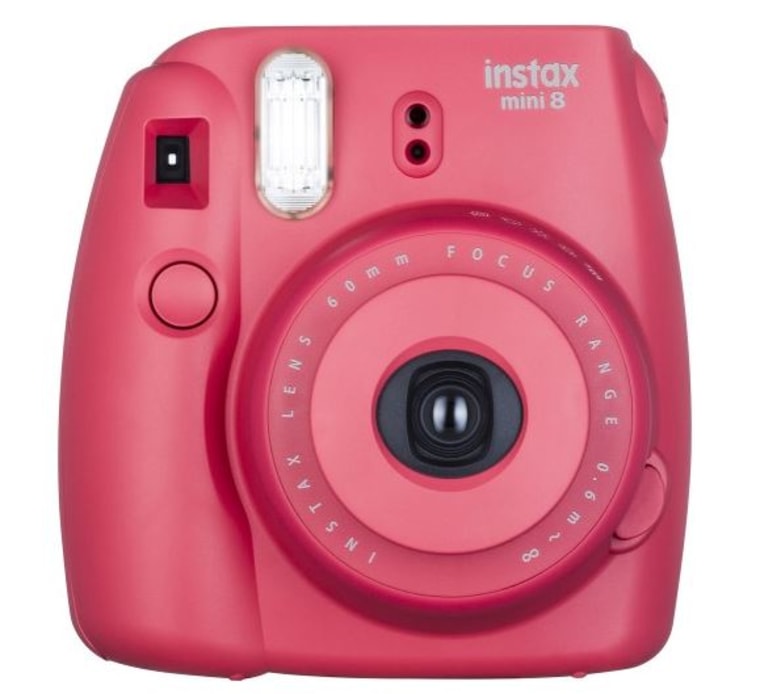 $74, bestbuy.com
Instant film with a digital sensibility. This camera's built-in lens cover helps keep the lens protected when not in use. The five shooting modes and four brightness adjustments make it have an Instagram feel.
My Little Steamer by Joy Mangano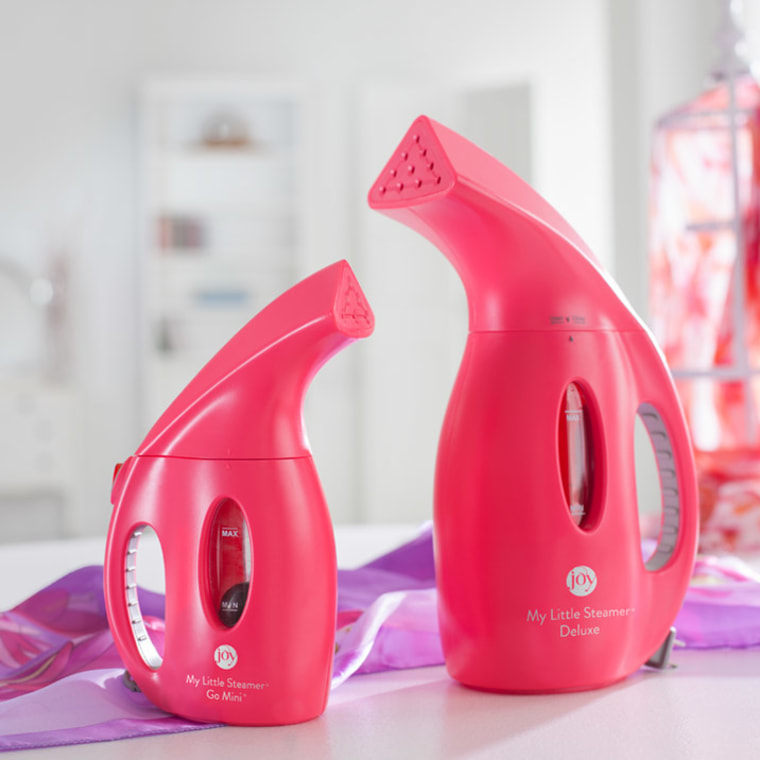 $19.95 for set of two steamers, hsn.com
When "Joy" the movie comes out, Joy's products are going to sell like gangbsuters (and for good reason —they're pretty awesome!). Give someone the gift of never having to iron again with her clever "My Little Steamer" which also has the Good Housekeeping Seal!
Beauty and Style
Verloop Trio Touchscreen Gloves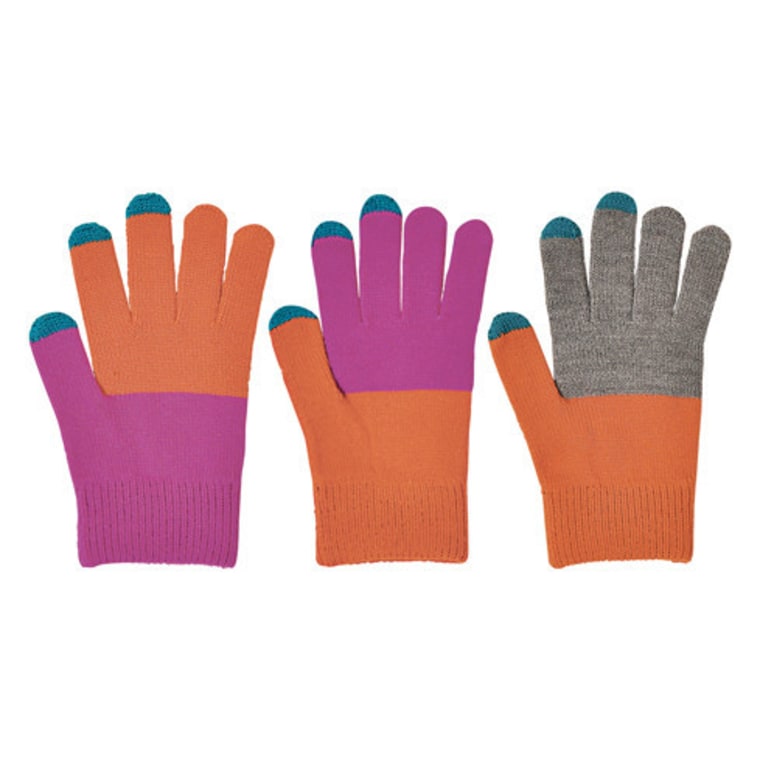 $38, verloopknits.com
What's better than two cute touchscreen gloves? Three! (because you know you'll inevitably lose one). Bonus: thumb, index and middle fingertips are made from nano-metallic yarn for use on touchscreen devices and knitted with Lycra for a snug fit.
Sonia Kashuk Glitter Brushes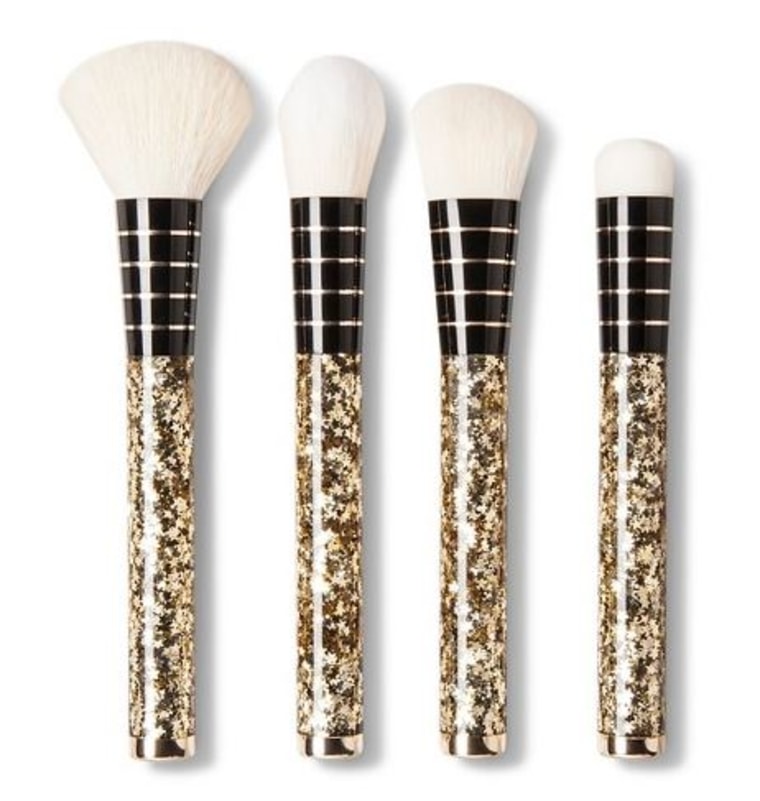 $30, target.com
High quality, low price — these are the prettiest, glitteriest gift this season.
Woosh Beauty Fold Out Face Palette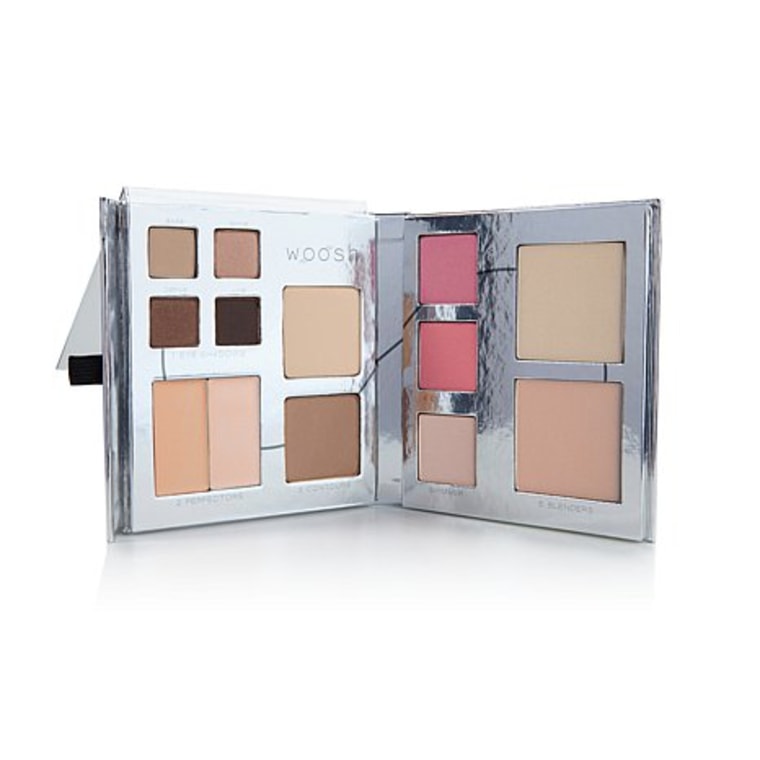 $79.95, hsn.com
This handy fold-out palette boasts everything you need to achieve, from subtle to sultry looks. This is like having your entire beauty bag in the palm of your hand-one palette.
Crewcuts Girls Glitter Pizza Bag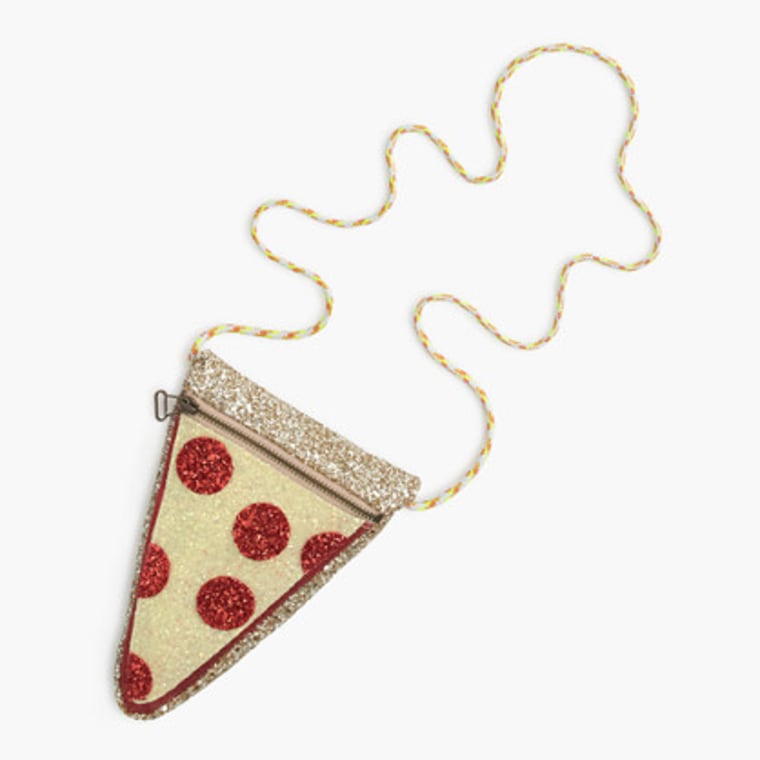 $49.50, jcrew.com
Pizza. Glitter. Purse. Enough said. You will not find a cuter gift this holiday.
Home
Everything Mixed Box Set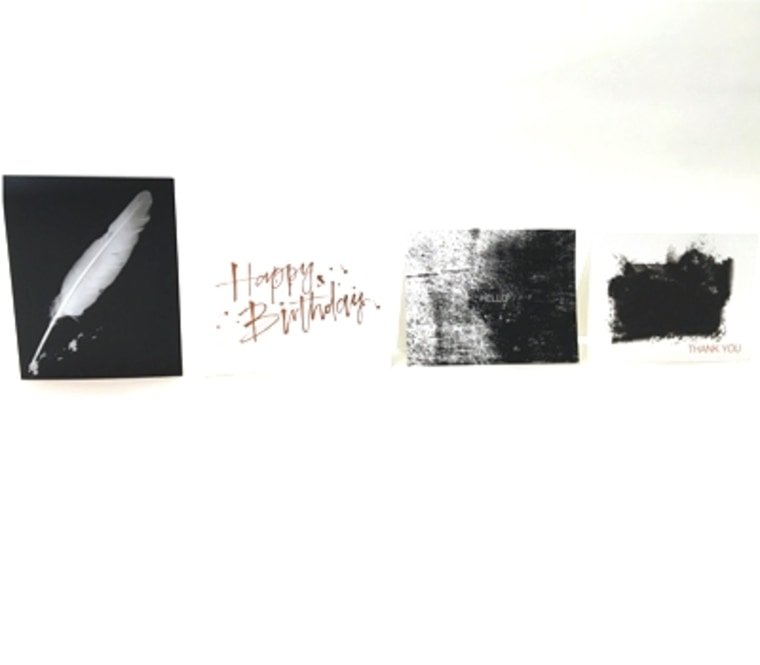 $29, well-received.com
Sending correspondence is always a welcome gift! This modern collection boasts blank Happy Birthday, Hello and Thank You Cards to get them through the year!
Card Cases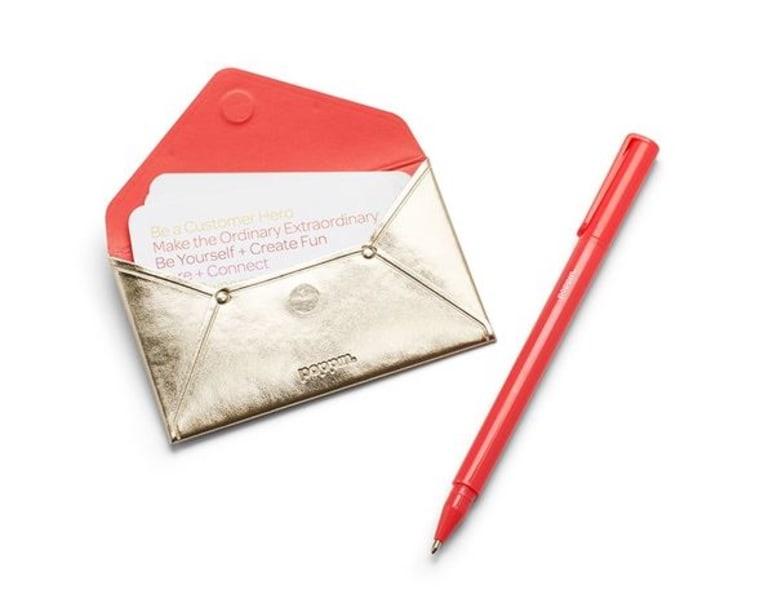 $6, poppin.com
‪A sleek and chic way to store cards of all kinds. Credit cards, business cards and even gift cards are safe and stylish behind a magnetic closure. A perfect stocking stuffer for less than two boxes of candy canes!‬
Things that make us happy
Millie Marotta Coloring Books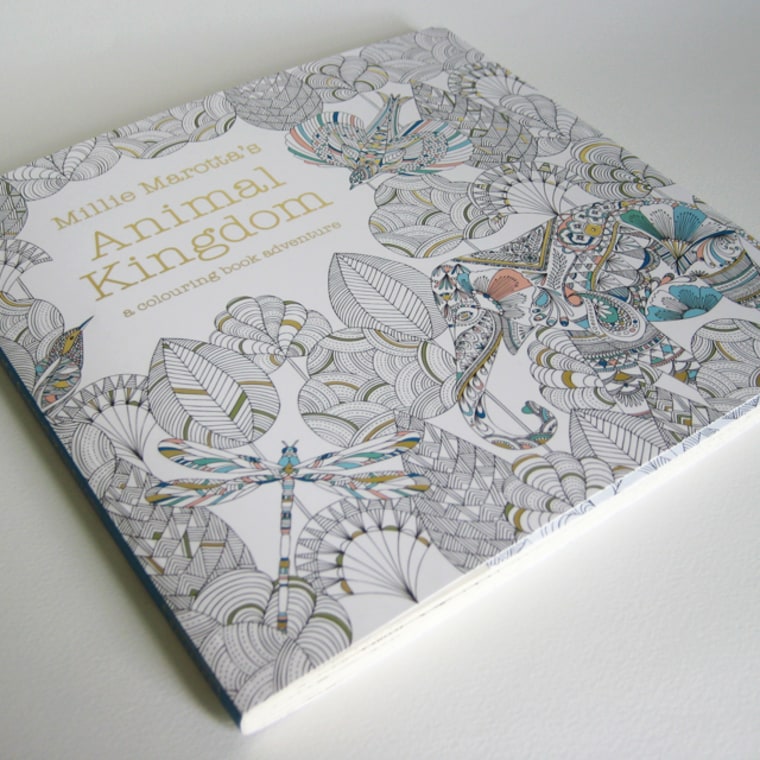 $14.95, barnesandnoble.com
Coloring books for adults are the best trend to emerge for our stressed-our society! This one is particularly exquisite. Millie Marotta is a world-renowned illustrator who's known for her popular adult coloring books Animal Kingdom and Tropical World, which have sold more than 4 million copies worldwide and continue to rank on the bestseller lists at Barnes & Noble.
Oscar Takes Off!: The Eco-Adventures of "Oscocopter"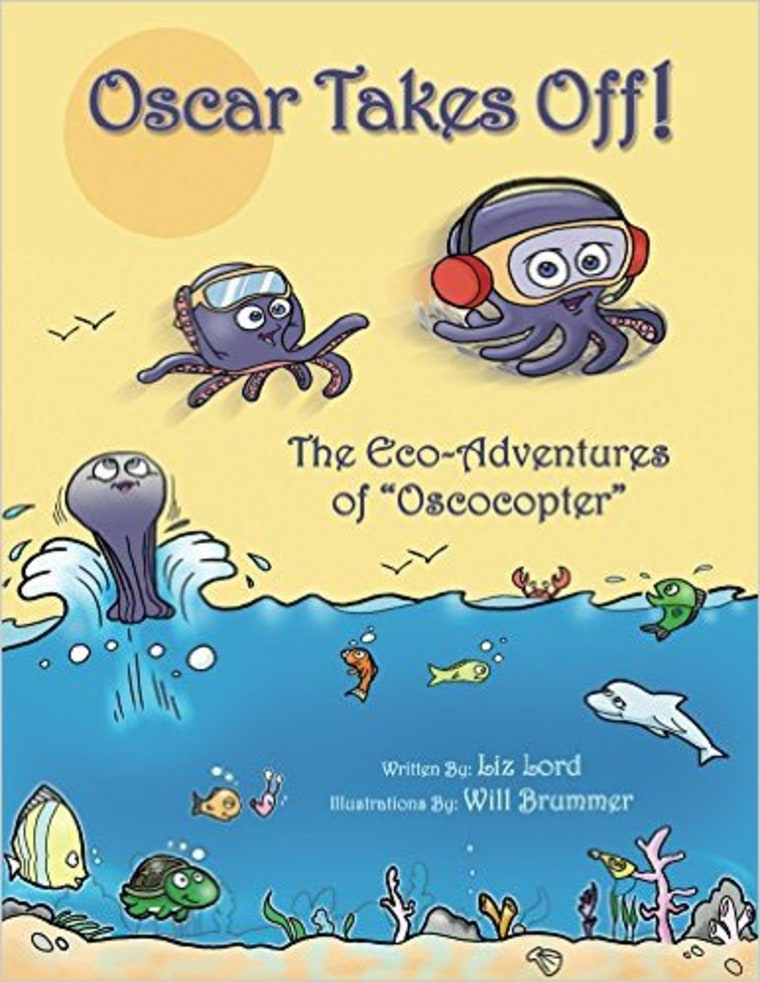 $6.99, Amazon.com
A kids book that even adults will love. This teaches kids about climate change and the environment in a fun way. Kids will love Oscar and parents will love the lesson he imparts.
American Beagle Outfitters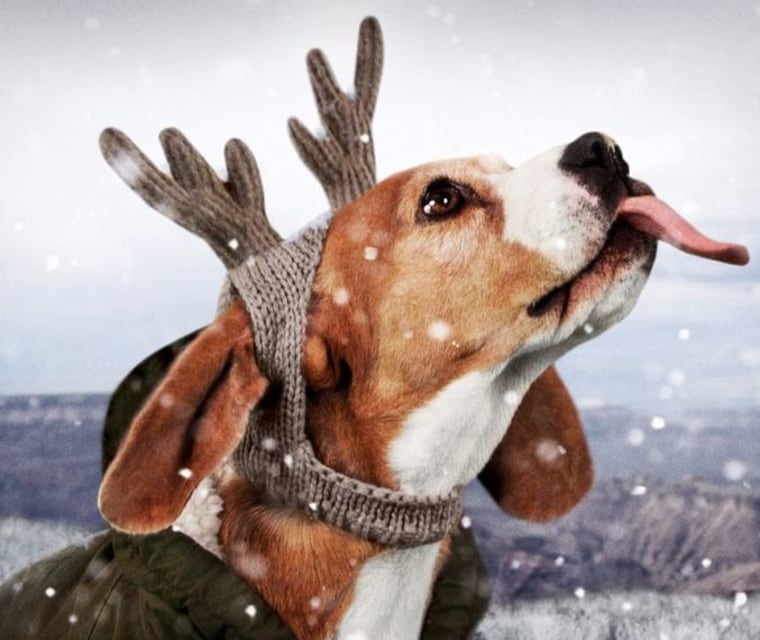 $12-40, ae.com
Don't forget about Fido! Last year, TODAY was the first to confirm that American Beagle Outfitters was in fact an April Fool's Joke following a viral video that left consumers wondering by the millions. Due to the overwhelming demand and positive reception, American Eagle Outfitters brought back the real collection for on-trend pups this holiday!
Dog Treat Launcher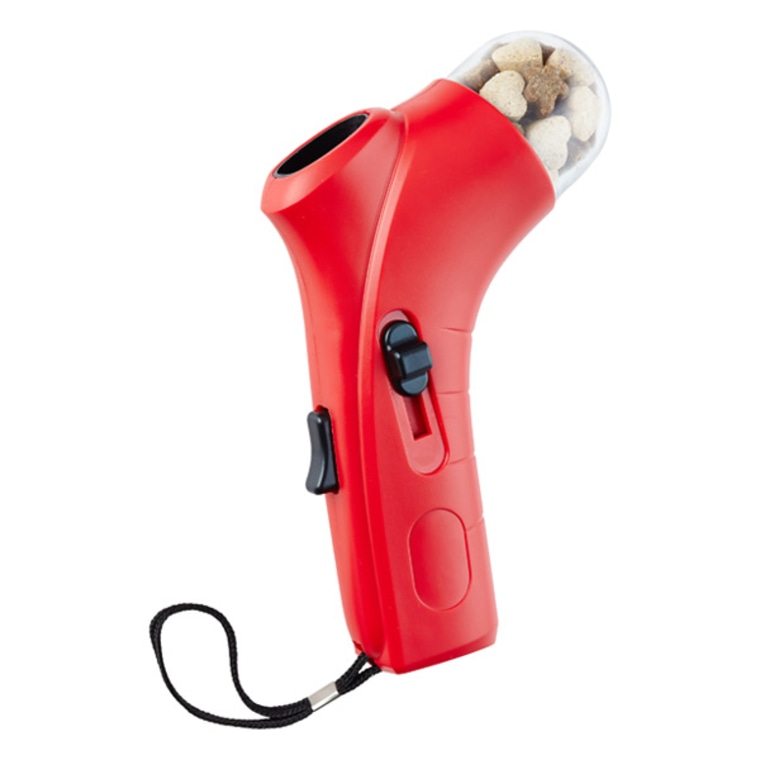 $10, Kohl's
The Dog Treat Launcher gives your furry friend a well-deserved reward, along with a little extra exercise.
Gifts that give back
The Purple Heart Ornament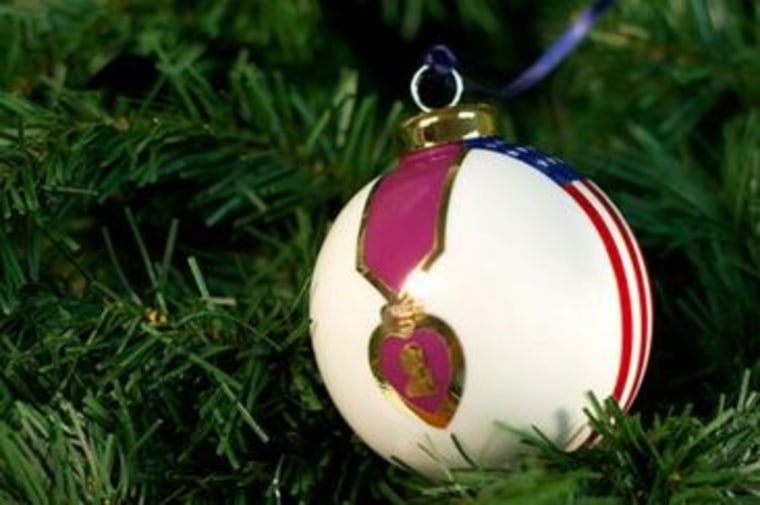 $29.95, purpleheartornament.org
Proceeds from sales of ornaments — this one designed by jewelry designer Ann Hand — will be used to support the The Purple Heart Service Foundation, the fundraising engine of the Military Order of the Purple Heart, supporting combat-wounded veterans facing exceptionally difficult financial, medical and emotional challenges upon reentering civilian life. Programs include specialists helping wounded vets access and receive their VA benefits, partnerships to provide service dogs to wounded veterans, scholarships, PTSD support and much more.
Ann Taylor Limited-Edition Elephant Charm Jewelry Collection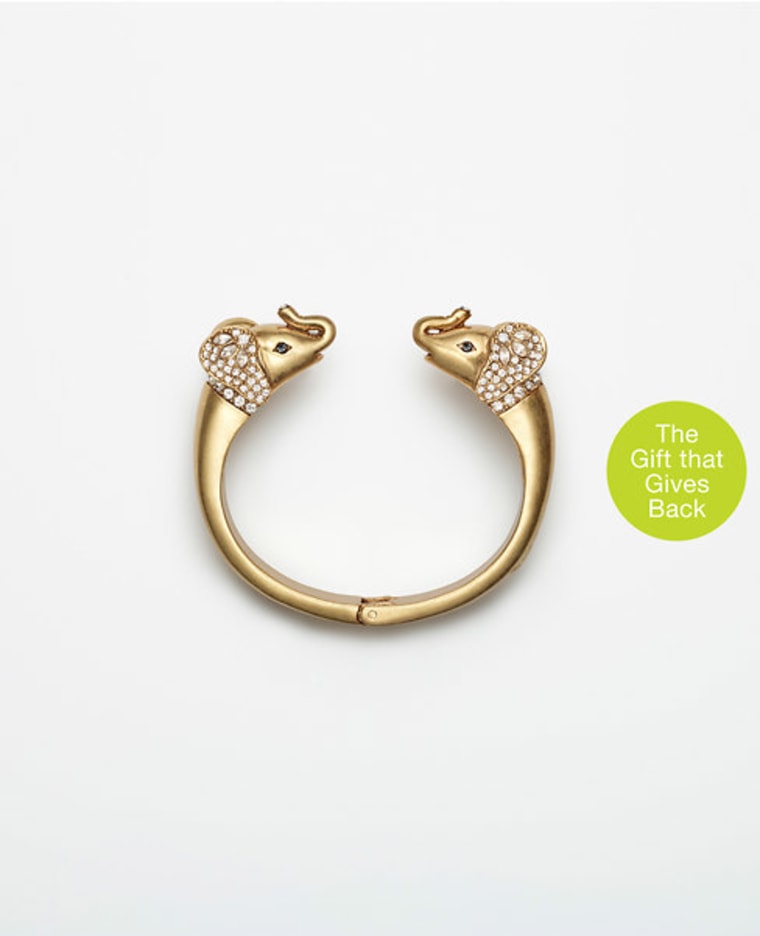 $39.50 to $59.50, anntaylor.com
Inspired by the iconic elephant — a symbol of family, strength and good luck — Ann Taylor will donate 50 percent of the purchase price of each item sold from this collection to St. Jude Children's Research Hospital.
Fresh Sugar (RED) Lip Treatment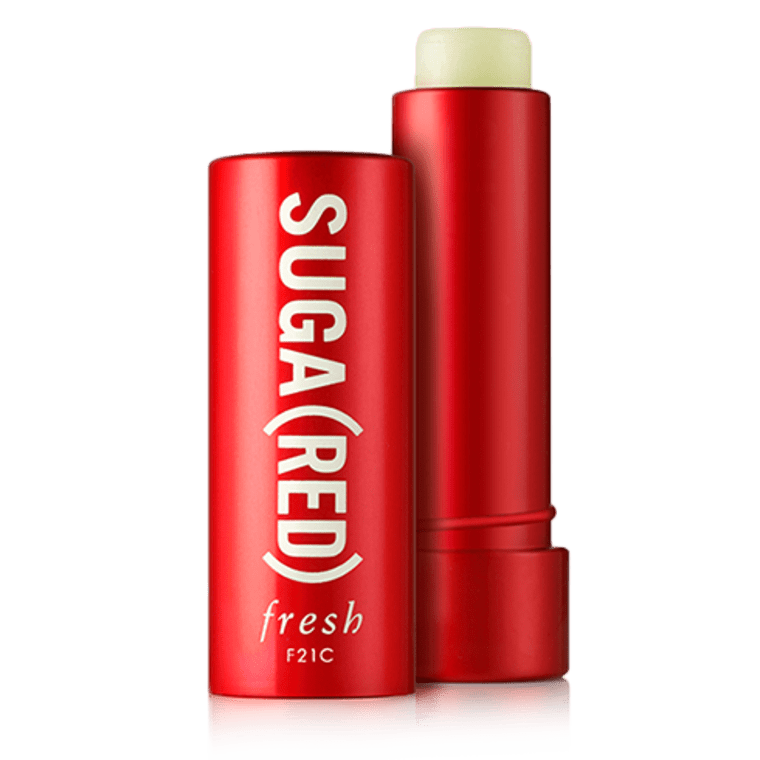 $22.50, sephora.com
This is the first time RED is partnering with a beauty brand. 25 percent of the retail price from this cult-favorite lip treatment will go to the Global Fund, which can provide more than two weeks of life-saving HIV/AIDS medication in Africa.
Kiehl's Limited Edition Crème de Corps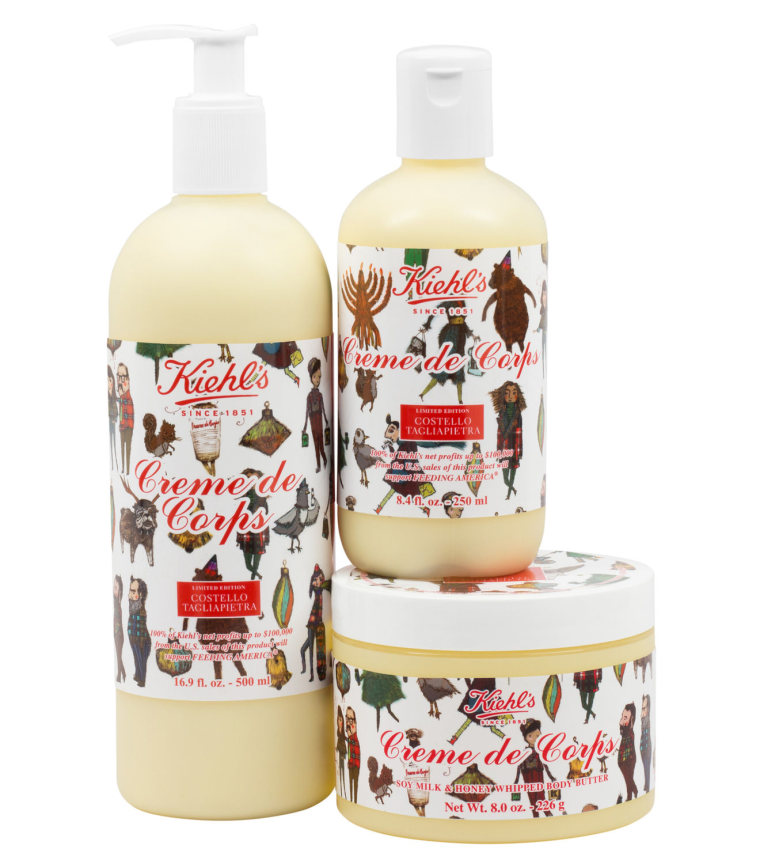 $28.50-49, kiehls.com
Kiehl's partnered with fashion designers Costello Tagliapietra to create limited-edition packaging for this holiday set of their beloved lotions. Proceeds benefit Feeding America to provide one million meals for families in need this holiday season.
Bombas for Gap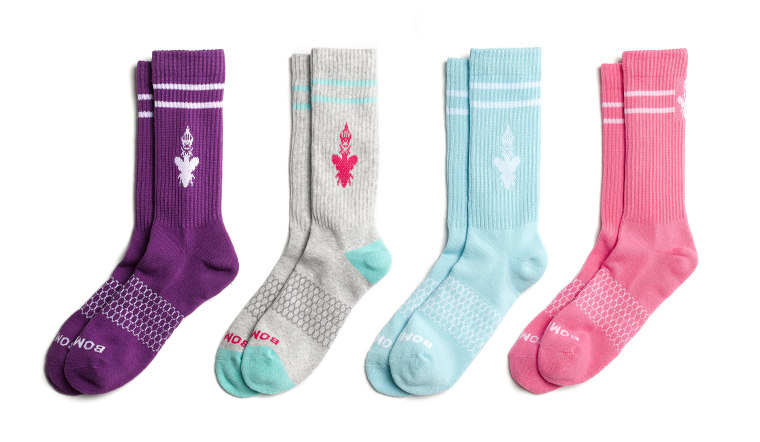 $8 to 15, gap.com
The most requested clothing item in homeless shelters: socks. That's why Gap has joined forces with Bombas, the athletic-leisure sock company on a philanthropic mission. For every pair sold, Gap will donate a pair of specially-designed Bombas socks to someone in need.
Pie Face Game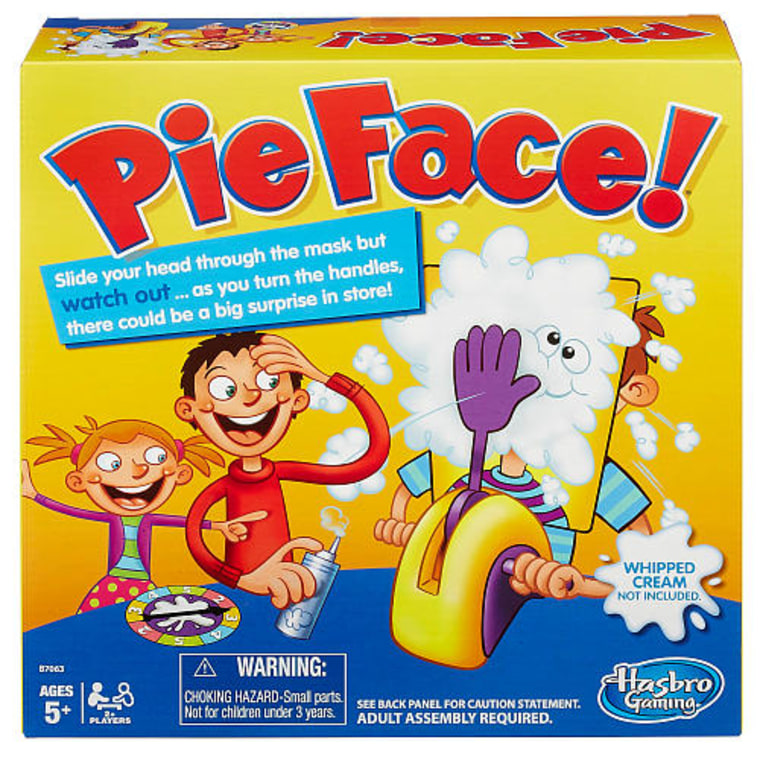 $25, toysrus.com
Because no matter how much tech there is in the world, nothing beats a pie in the face for entertainment!
MORE: 7 delicious subscription boxes for your favorite food-lover