Christmas is less than a week away and 2016 is not far behind, but don't fret if you haven't started your holiday shopping yet. TODAY contributor and editor of The LV Guide, Lilliana Vazquez, has created the ultimate list of unique and special presents for everyone from teachers and teens to hostesses and home cooks. The best part is, we've confirmed you can absolutely get these gifts by the time Santa comes down the chimney.
If anyone asks, we'll say you picked these out months ago.
Online-exclusives: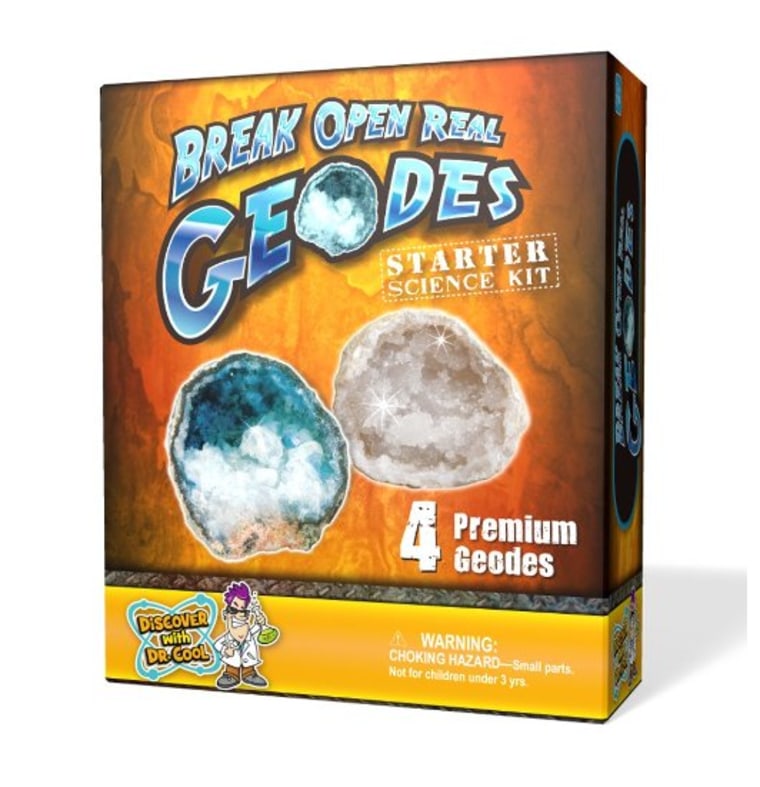 If you have an aspiring scientist on your holiday shopping list, this Geode Rock Science Kit will fit the bill. It's sure to keep kids entertained through winter break as they discover spectacular crystals and go on scientific adventures.
Geode Rock Science Kit, $19.95, Amazon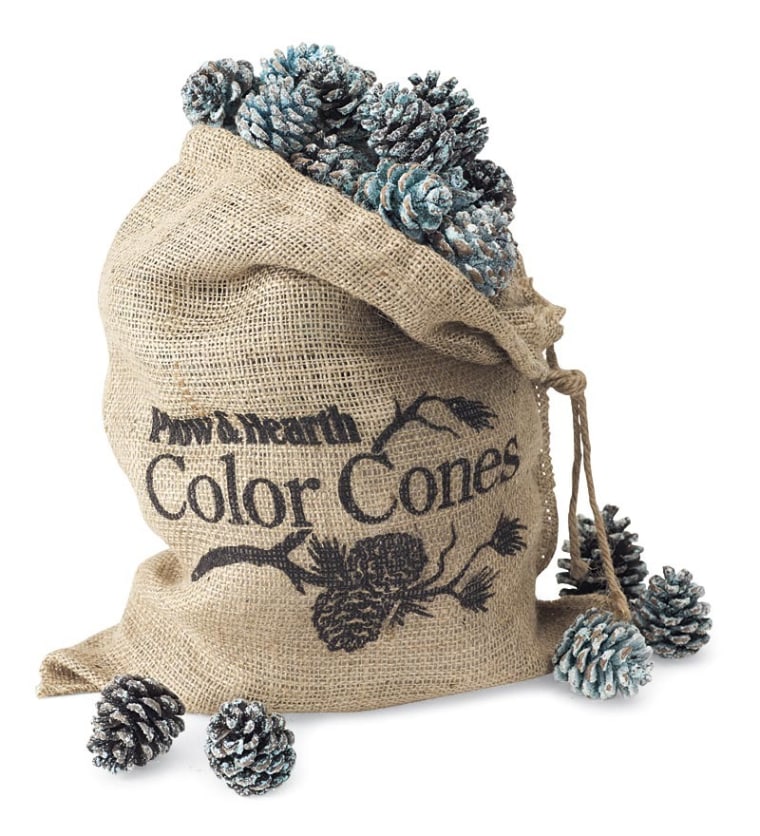 These color-changing fireplace cones are a fun way to deck the halls this holiday season as they help create the illusion of blue-and-green flames. While everyone brings a bottle of wine, you'll be the best guest with this creative hostess gift!
Color Changing Fireplace Cones, $17.95-$39.95, Plow & Hearth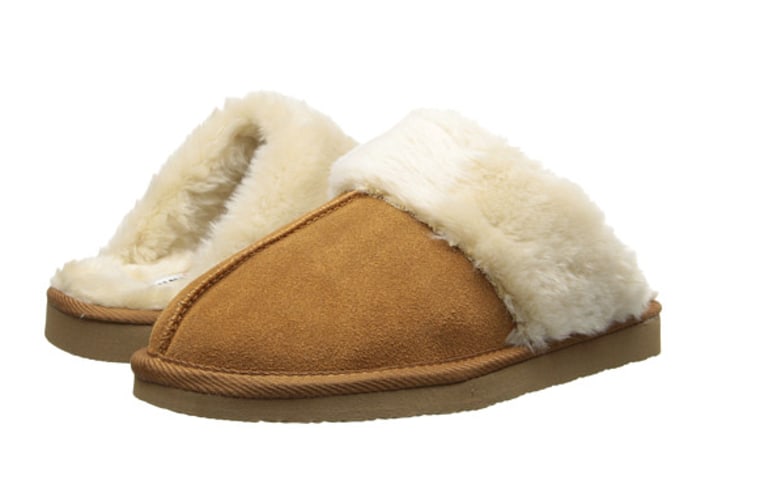 These furry slippers are so cozy, they might not ever take them off! Since they have a thicker sole than most slippers, they can also be wore outside of the house almost like a pair of real shoes. They're perfect for that person on your holiday list who loves both comfort and fashion.
Minnetonka Chesney Scuff, $39.95, Zappos
RELATED: Gift ideas for men: 13 presents guys will actually love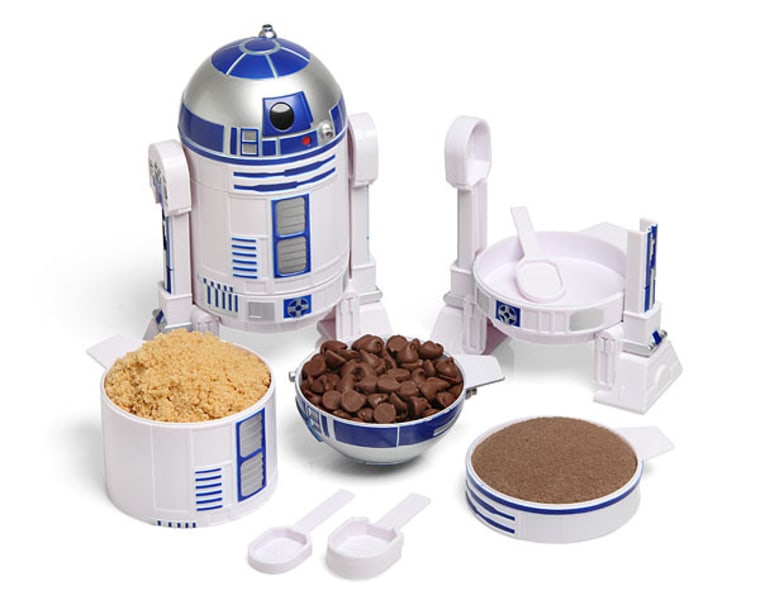 Even the biggest "Star Wars" fanatic in your life is probably missing this piece of fan memorabilia. These measuring cups are good old fashioned fun and will bring their favorite movie into the kitchen.
Star Wars Measuring Cups, $14.99, Think Geek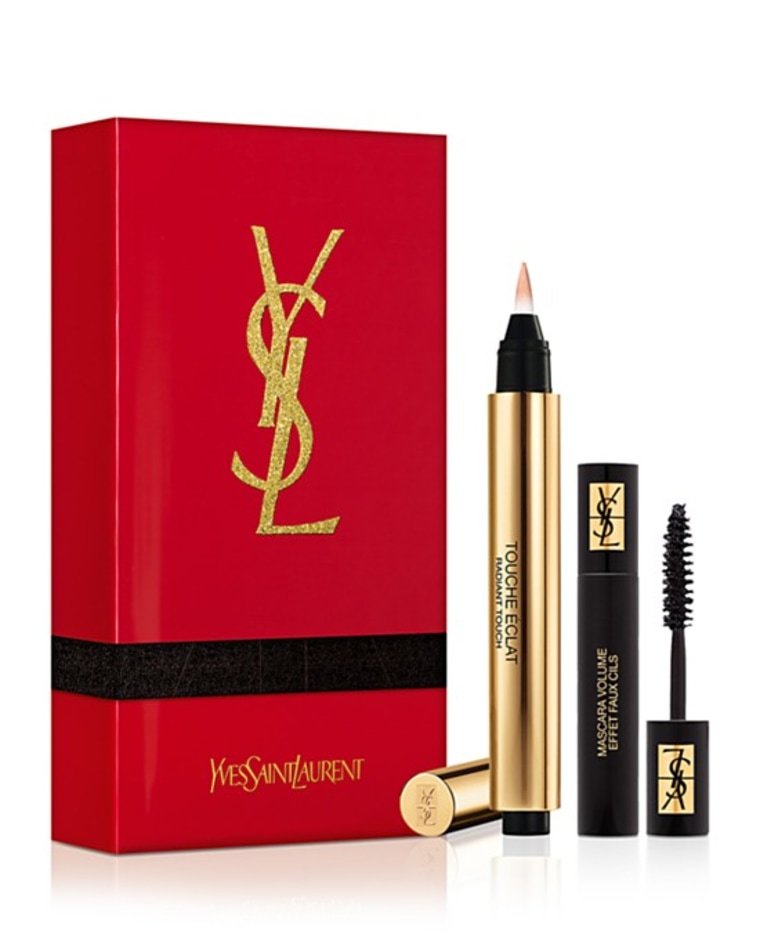 The beauty product junkie on your list will definitely appreciate this gift. Yves Saint Laurent has put their famous Touche Éclat luminizing pen and Volume Effect Faux Cils mascara into the ultimate holiday gift set.
Yves Saint Laurent Touche Eclat & Mini Mascara Volume Effect Faux Cils Gift Set, $42.00, Bloomingdale's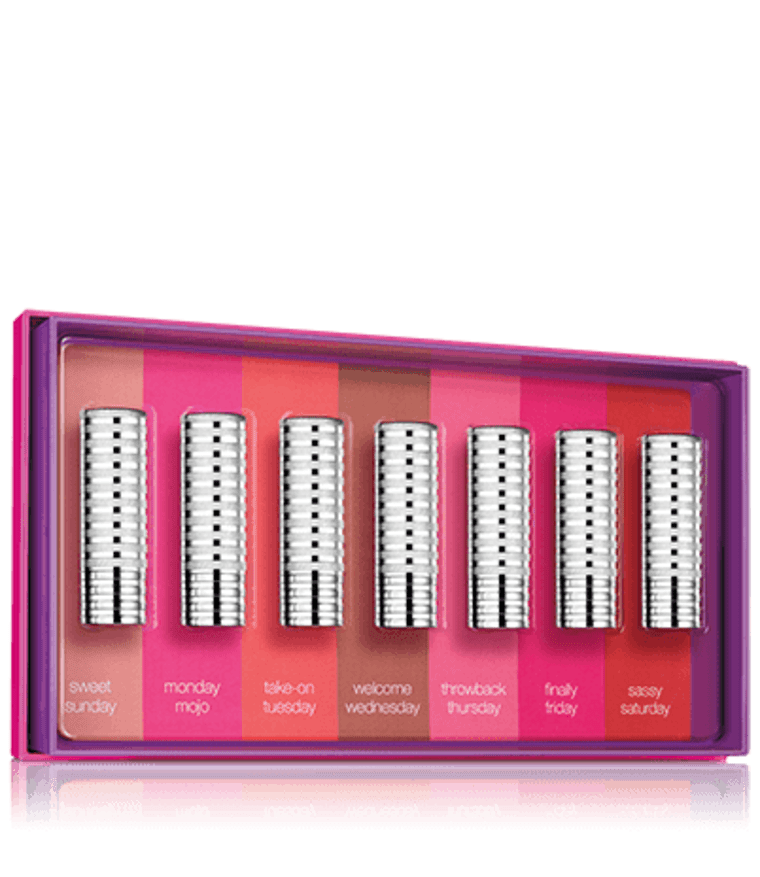 Any girl who's obsessed with lipstick will love Clinique's Days of the Week set. You can find the perfect shade to match your mood of the day, every day. It's a great gift for your sister or mom.
Days of the Week Lipstick Set, $39.50, Clinique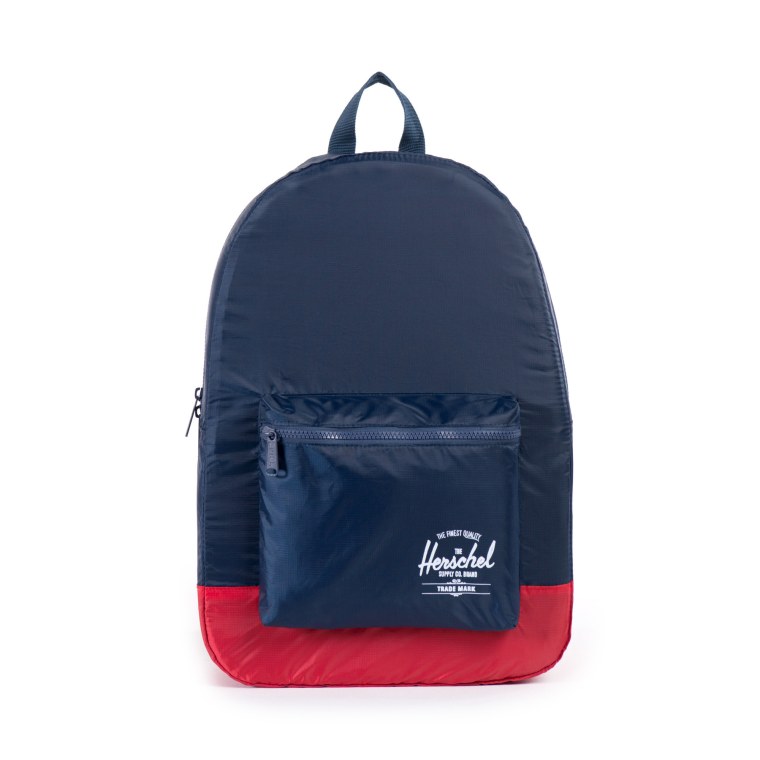 This isn't just any old backpack; it actually fits inside it's very own backpack making it great for traveling. It's also extremely lightweight and made out of tear-resistant fabric. So check off the adventure lover on your list!
Packable Backpack, $29.99, Herschel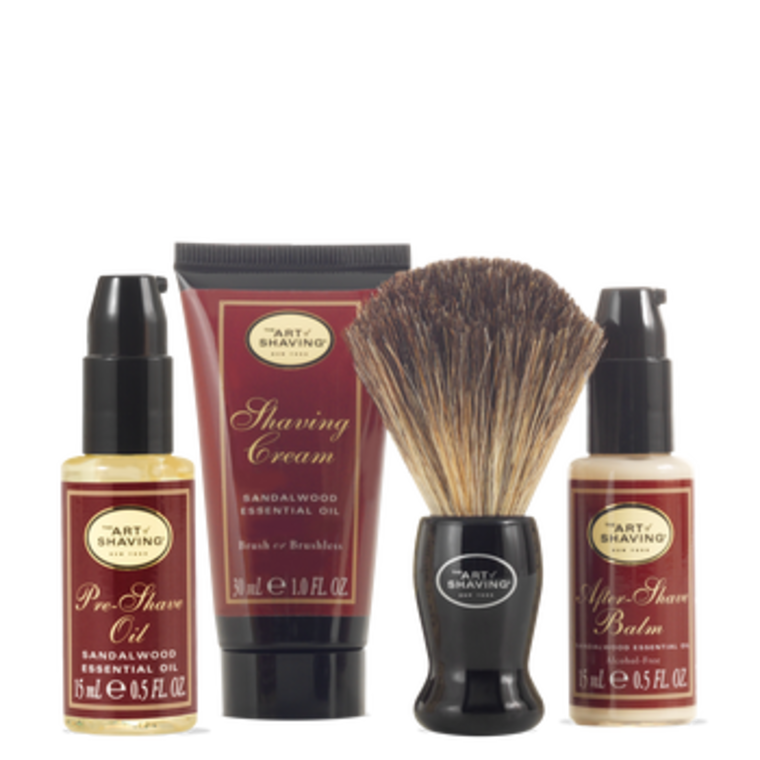 For the guy who loves a little pampering, we've found the perfect shave kit. It comes in lots of different scents likes sandalwood and lemon, so you're sure to find one he loves.
Starter Shaving Kit, $30, The Art of Shaving
As seen on TODAY: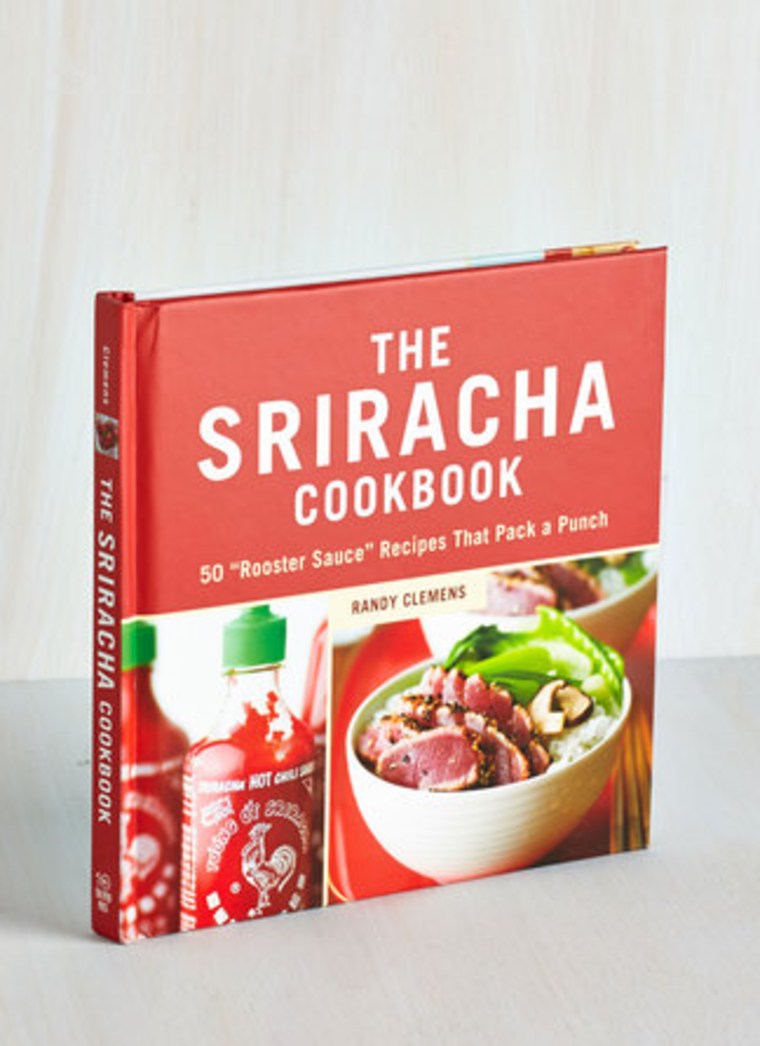 Sriracha is all the craze when it comes to cooking. So "The Sriracha Cookbook" is sure to be a hit hostess gift, especially if your friend likes to spice things up in the kitchen.
"The Sriracha Cookbook," $16.99, ModCloth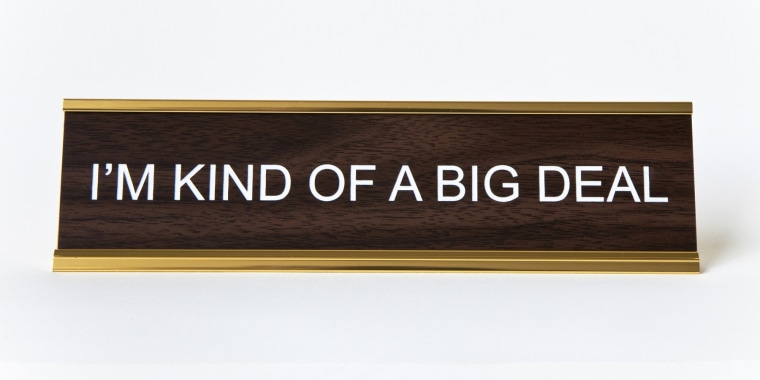 Make sitting at a desk a whole lot more fun with these witty and quirky nameplates. They are the perfect creative gift for co-workers who love to laugh.
Nameplates, $28, He Said, She Said
RELATED: Holiday presents on a budget: 15 stylish gifts for under $50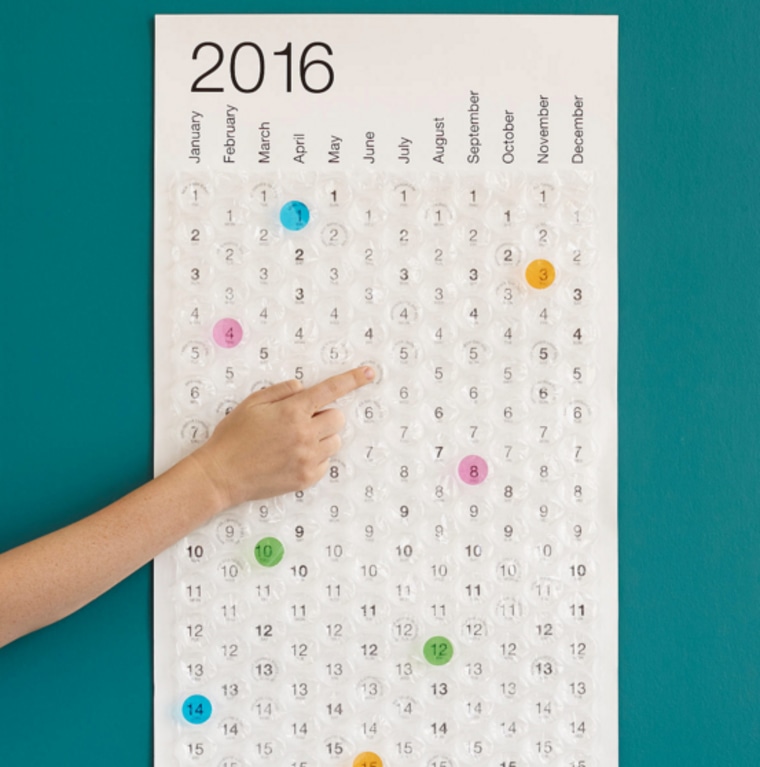 There's something so much fun about popping bubble wrap, regardless of age. This 2016 bubble calendar makes that feeling a reality each and every day of the year. Try getting this a gift for your child's teacher or even for the whole family to do together in 2016.
Bubble Calendar, $26, Uncommongoods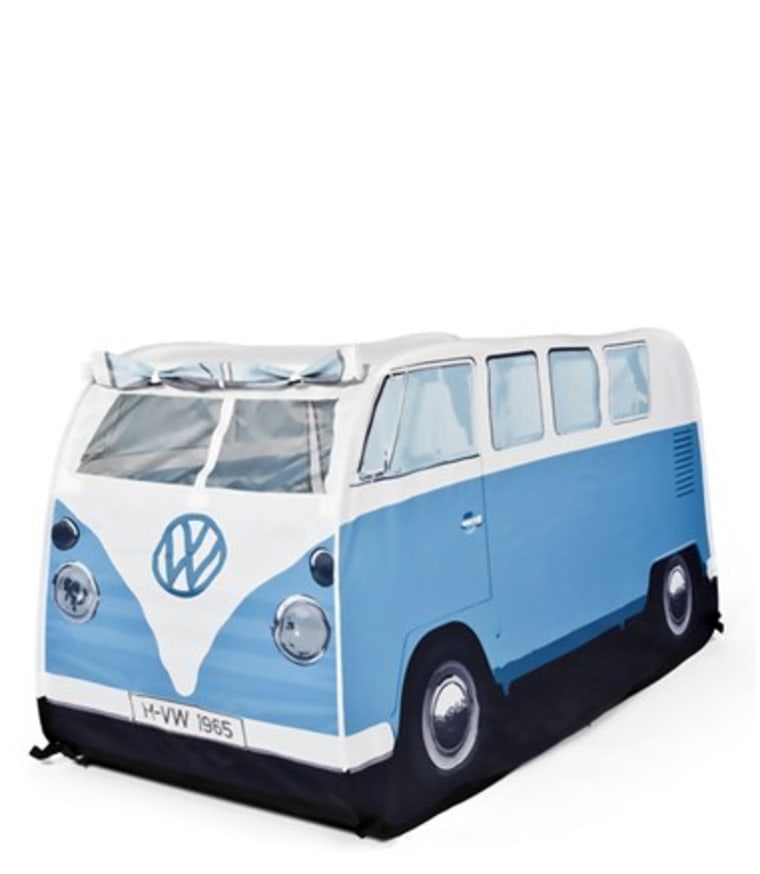 This VW play tent is just too cute. It makes a great addition to the playroom, but it can also be taken outdoors for a fun escape from the sun. It's even waterproof!
VW Camper Van Play Tent, $60, Nordstrom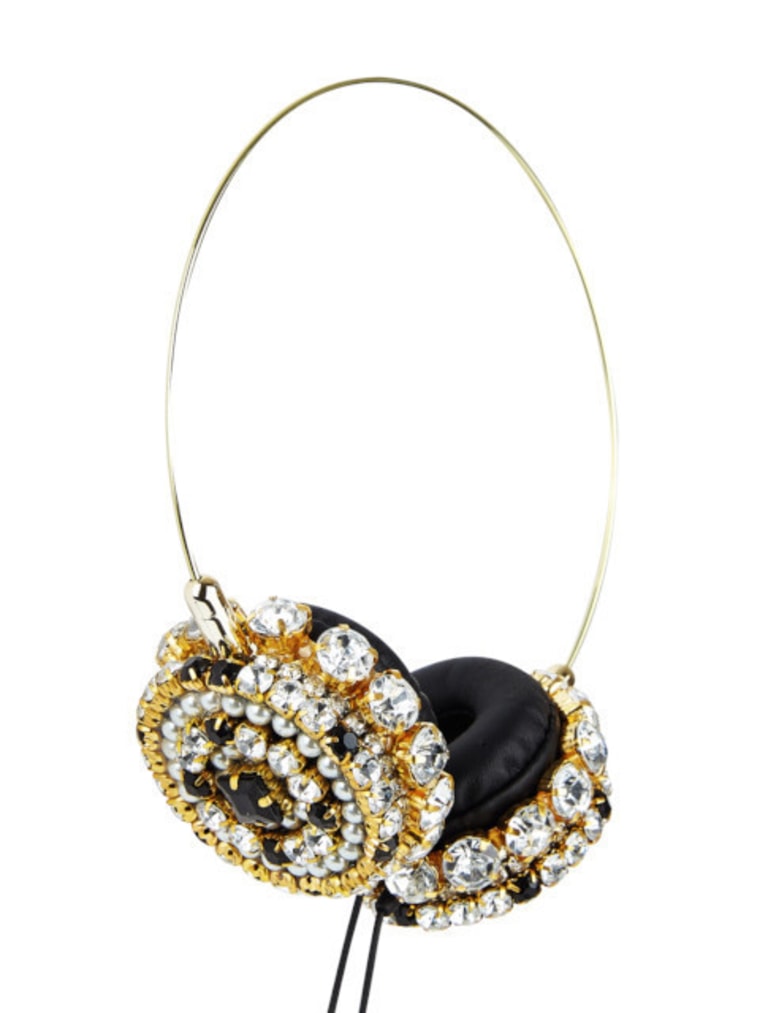 If you have a teenage girl on your holiday shopping or even a sparkle-loving bestie, then these Zara Martin bling headphones will be the perfect present. They might just become their favorite new accessory.
Zara Martin Bling Headphones, $50, Skinny Dip London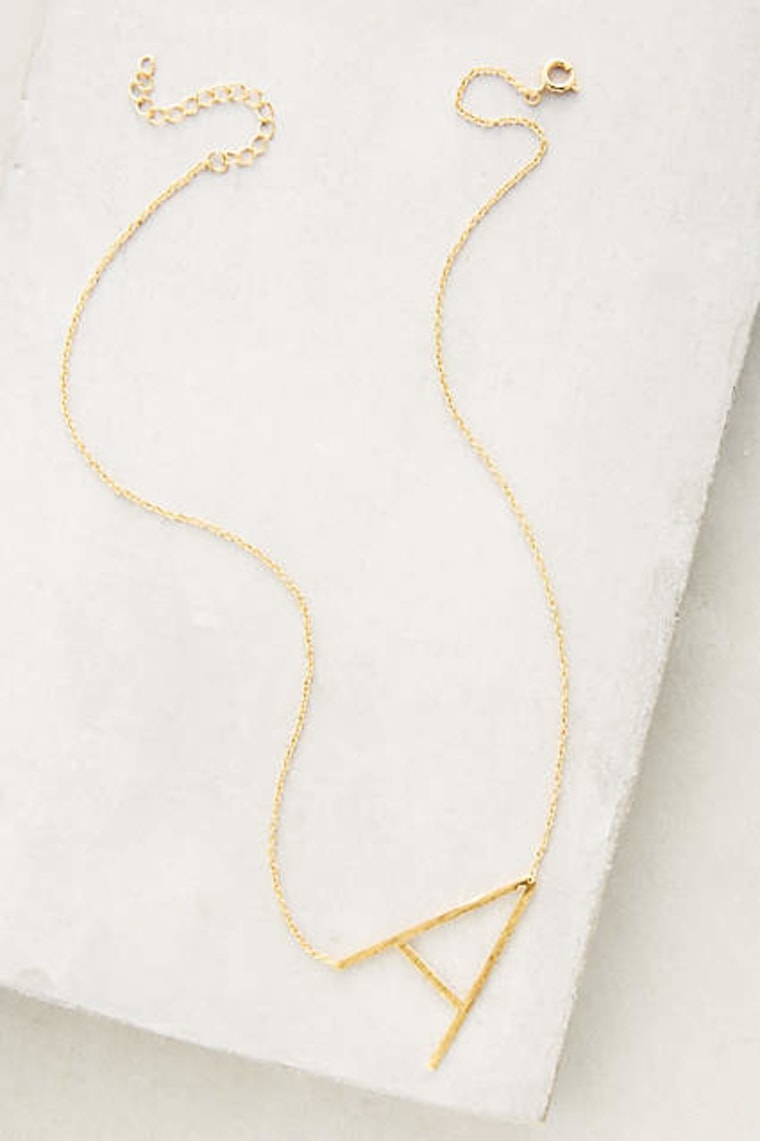 These initial necklaces make a great gift for teens or close friends since they feel so personal. They are simple and elegant, which makes them perfect for everyday wear.
Initial Necklace, $38, Anthropologie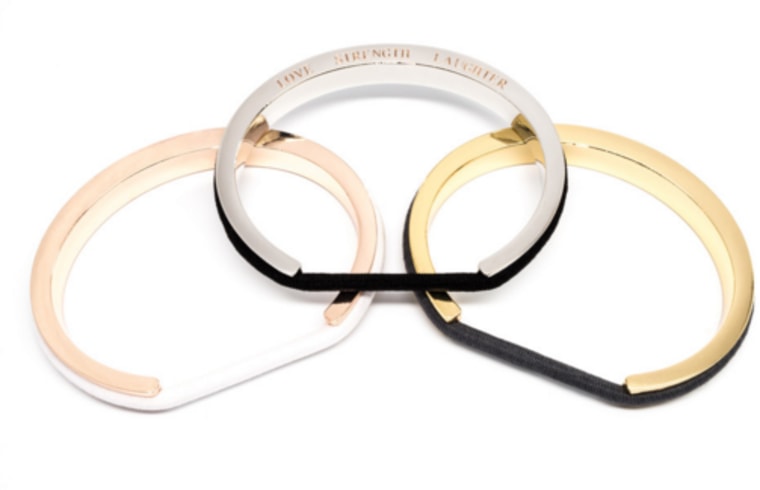 For that girl who always needs a hair tie, this is the absolute perfect gift. These Maria Shireen bracelets incorporate the hair tie into the design, making what was once seen as an eyesore actually a part of your everyday look. Plus, with the news that hair ties on your wrist are a health risk, this is one way to protect your skin.
Bittersweet Bracelet, $45, Maria Shireen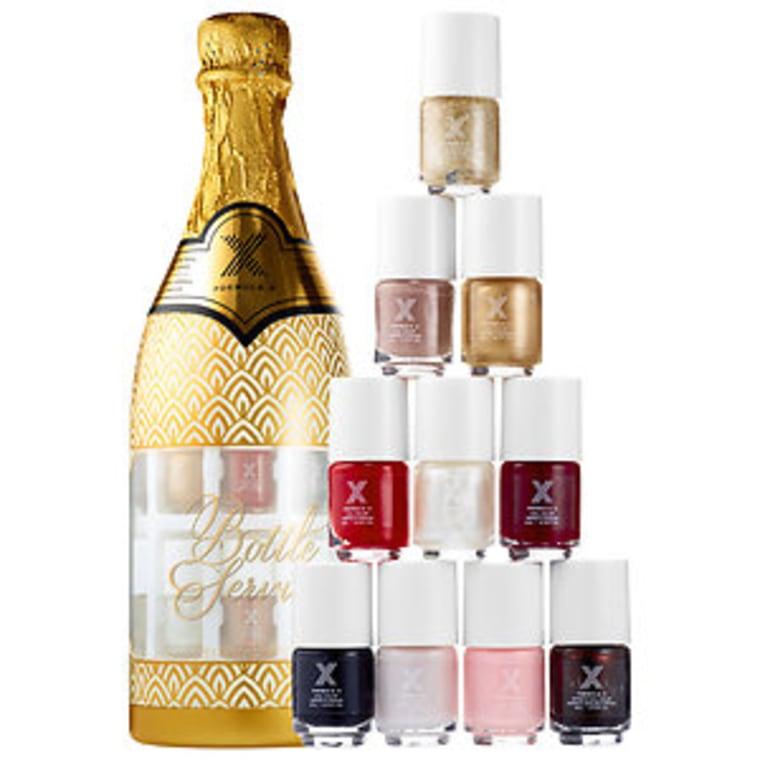 The bubbly might not be flowing out of this bottle of champagne, but the polish certainly will be. Formula X's bottle service set includes 10 nail polish bottles of their top shades. With everything from neutrals to reds to pale pinks and sparkles, there's a color for any occasion. This is a great gift for your manicure-obsessed friend.
Formula X Bottle Service Set, $36.50, Sephora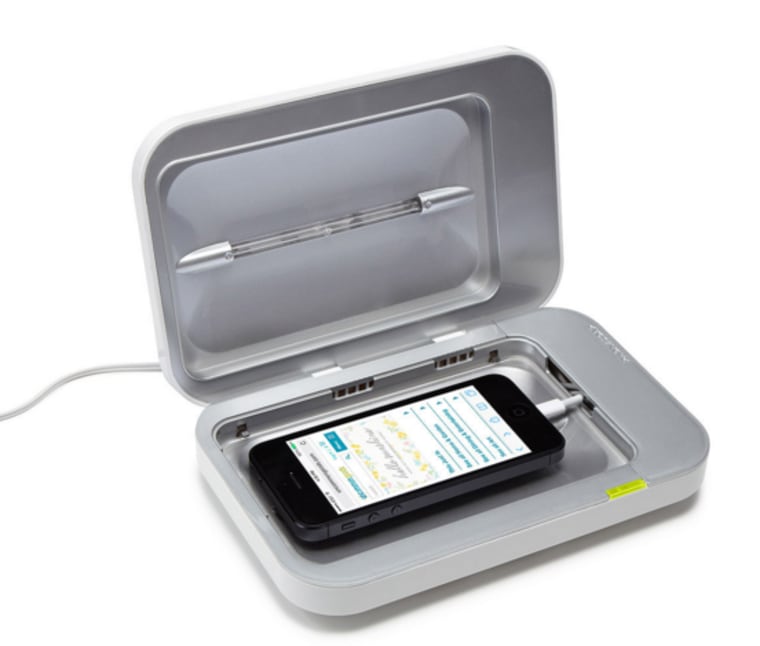 As great as our smartphones are, they're also filled with nasty germs. As we head even deeper into the cold, winter months, we're even more susceptible to catching a cold or two. This smartphone sanitizer lets you have a germ-free phone at any time. It's a great gift for parents or even those who are self-proclaimed germophobes.
PhoneSoap Smartphone Sanitizer, $19.95- $59.95, Uncommongoods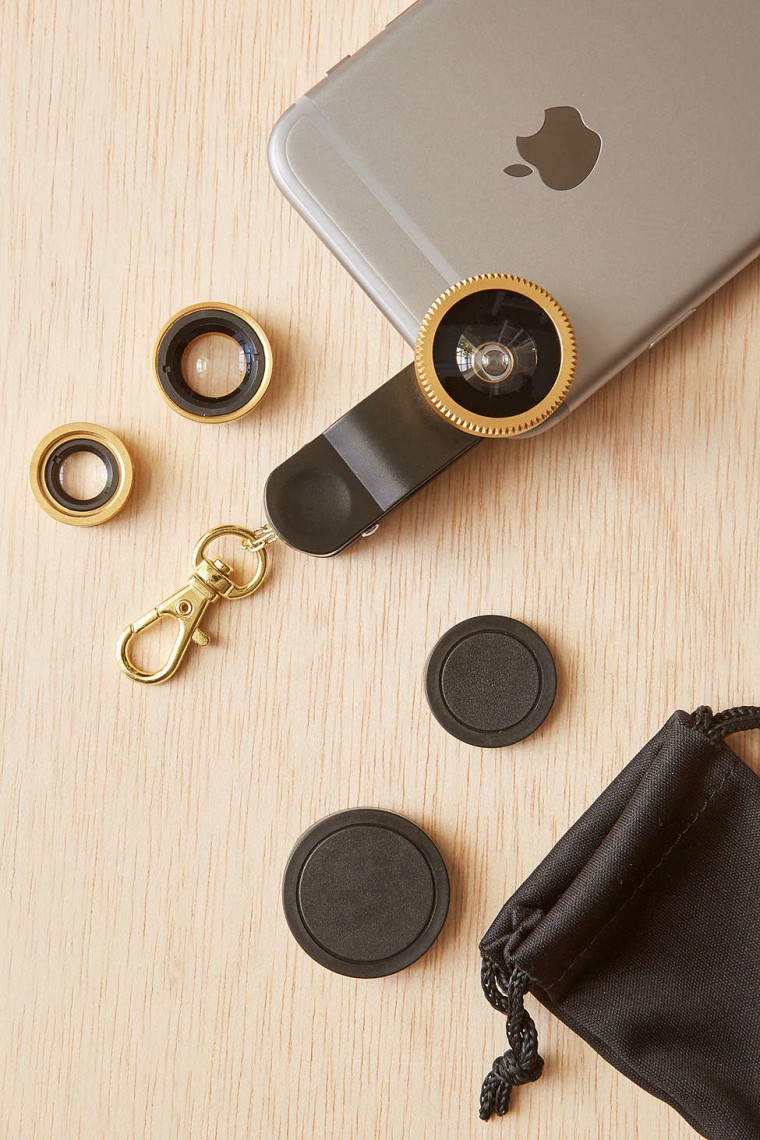 Someone's Instagram account is about to get a huge upgrade! This smartphone lens kit is the ultimate gift for those who love high-quality photography and social media.
iPhone Lens Kit, $34, Urban Outfitters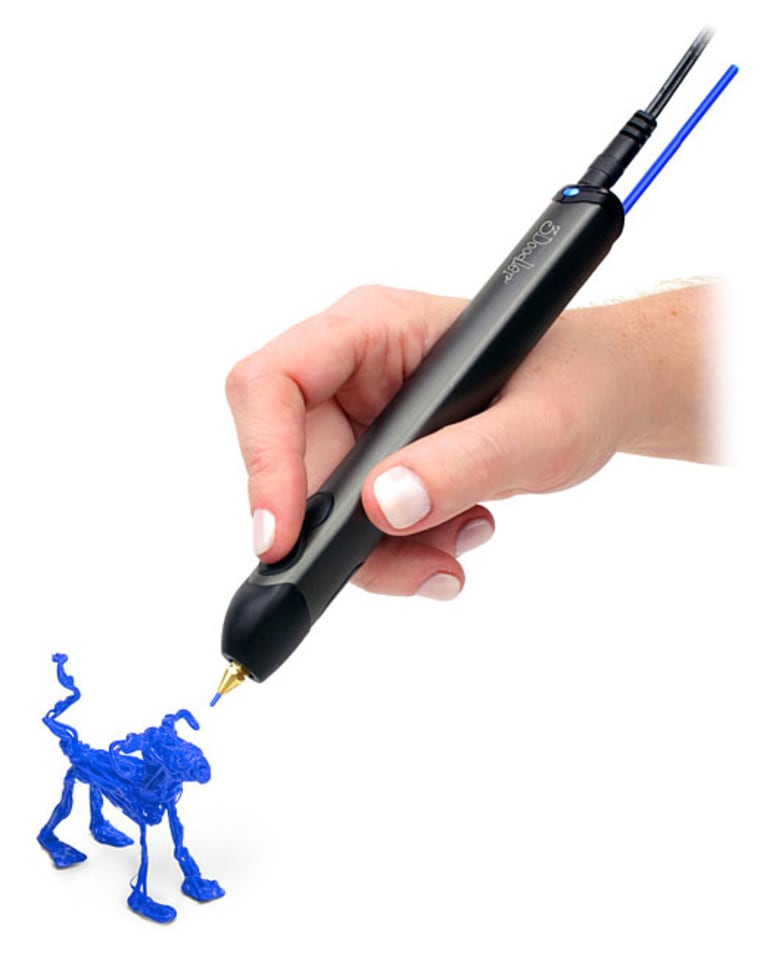 If you have a budding artist, doodler or even just a gadget-lover on your list, then consider this 3D-printing pen the coolest gift of all. They'll be able to make their drawings come to life in minutes. Too cool for school!
3D Printing Pen, $99, Think Geek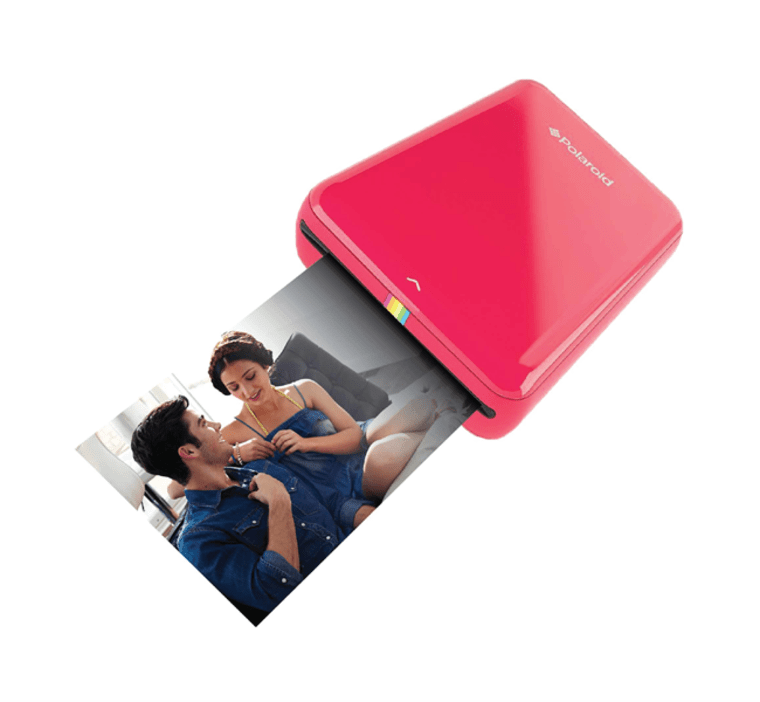 There are no more excuses for pictures that live only on your phone thanks to this portable printer that comes in fun colors like hot pink. All of your favorite memories can decorate your home once again! It's a great gift for photographers, teens or grandparents who love to brag about their brood.
Zip Mobile Printer, $129, Polaroid
RELATED: Holiday gift ideas: 11 beauty gift sets they'll love