As one of the most famous astrophysicists around, as well as a TV and radio talent who's made cosmology cool again, Neil deGrasse Tyson has become the pop culture go-to guy for all things space related.
Fans regularly reach out to Tyson on YouTube and Twitter with all manner of questions about the starry expanse. So when he stopped by TODAY on Monday, Matt Lauer made sure to get the answer to one of the most frequently asked questions: Is sex any different in space than it is down here on Earth?
"So if you're weightless in space, yeah, you need a lot of straps and things to hold things down," Tyson said with a chuckle. "You learn Newton's Laws of Motion firsthand when that happens, because you hit and there's a lot of recoiling."
MORE: To be happy together, how often does a couple need sex?
For every action, there really is an equal and opposite reaction, after all.
"But then I figured some people probably have all the straps anyway," Tyson added with a smile.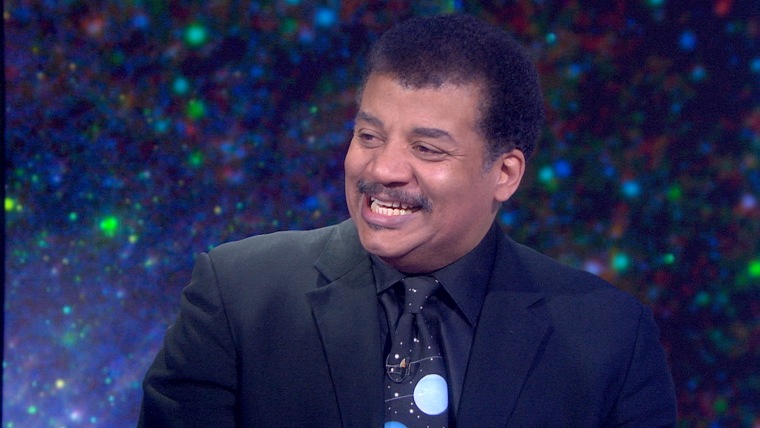 So, compared to the mile-high club, "the million-mile-high club" — as Lauer dubbed it — is a bit more complicated.
MORE: Neil deGrasse Tyson brings geek talk to late night TV: 'Science is trending'
"Yeah," Tyson agreed. "You need some tools and apparatus for that."
So keep that in mind, if the opportunity ever presents itself!
Follow Ree Hines on Twitter.