She brings you to Studio 1A every weekday morning. Now, Savannah Guthrie is taking you behind the scenes!
The morning crew is opening the doors to their dressing rooms to share some of their favorite mementos they keep on hand — and now it's Savannah's turn! Read on to see what she keeps nearby to stay motivated through a busy morning.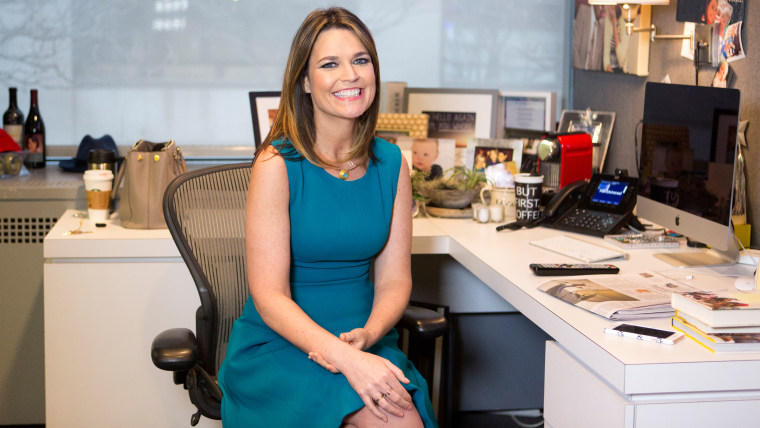 Vale reigns supreme
Savannah might be one of TODAY's co-anchors, but it's obvious there's one little lady who rules the roost — even in her dressing room.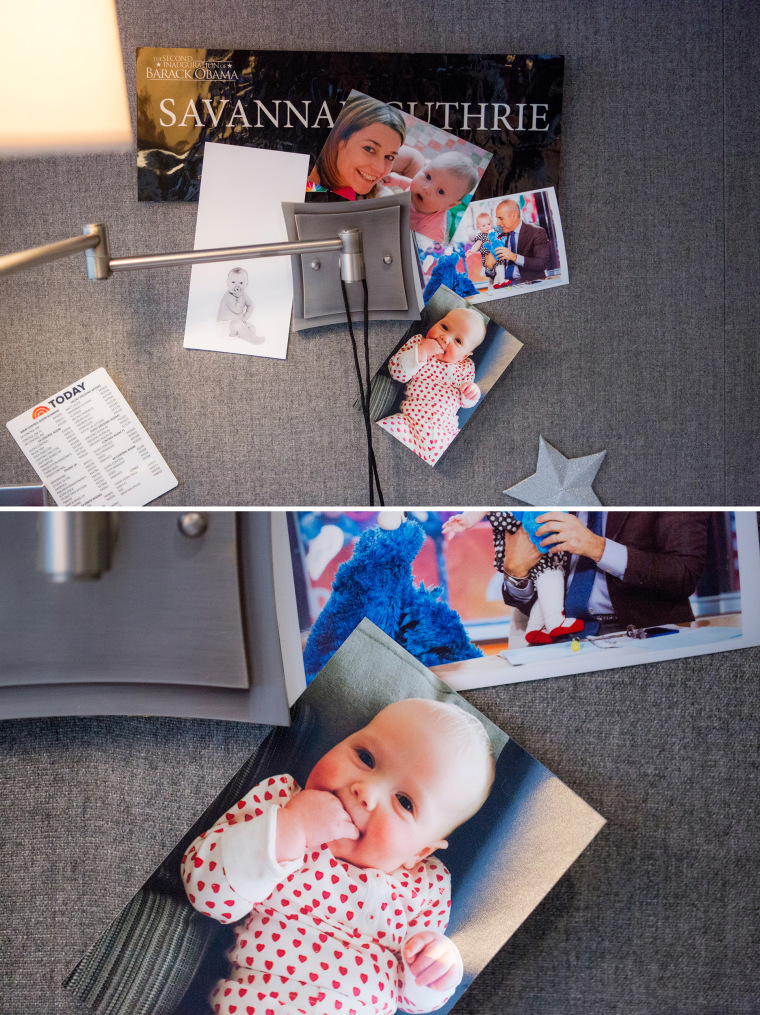 "Obviously I have pictures of Vale all over," Savannah said, and we can't blame her. Her 1-year-old daughter's signature cheeks and baby blue eyes are well documented throughout the room.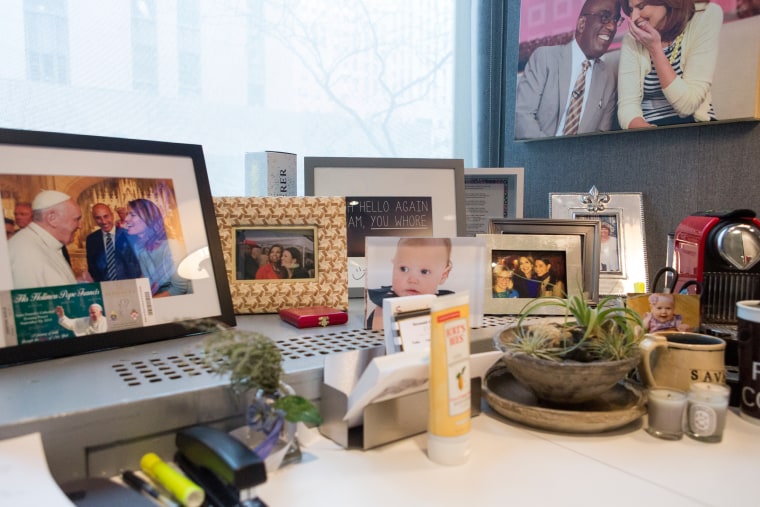 Photos galore
While she's certainly the most popular girl in the room, Vale's photos aren't the only ones Savannah has on display. From the windowsill to the walls, visitors will find moments captured from Savannah's time at TODAY, including one of her meeting the pope last fall.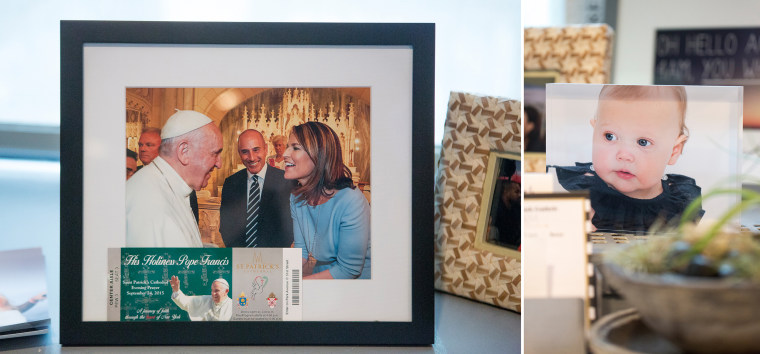 And hanging by a door is another photo of Savannah playing guitar alongside Shawn Colvin on her first day co-anchoring the show in 2012.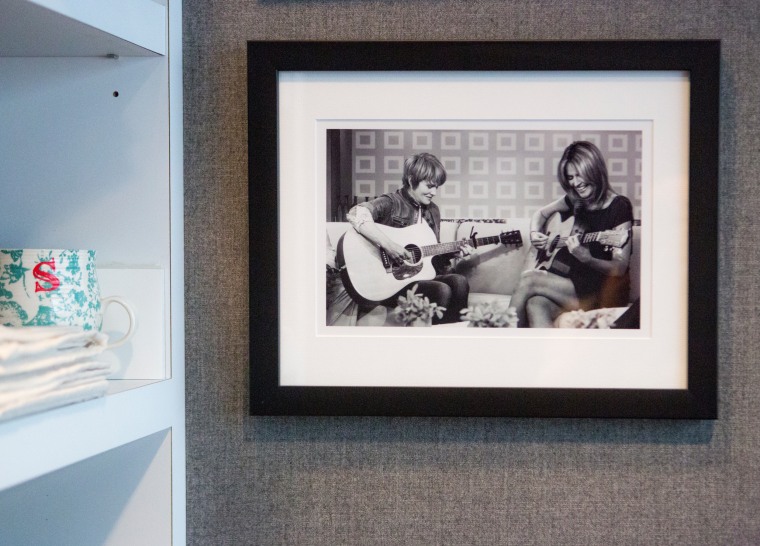 RELATED: Savannah Guthrie's baby Vale celebrates 1st birthday! 7 times she made us smile
The all-important note pad
Between interviewing presidential hopefuls, running throughout the studio (which Savannah recently proved can be dangerous), flying across the country to report stories and being mom to Vale, Savannah is one busy woman. So we can't blame her when she admits she's constantly asking her assistant for help remembering things.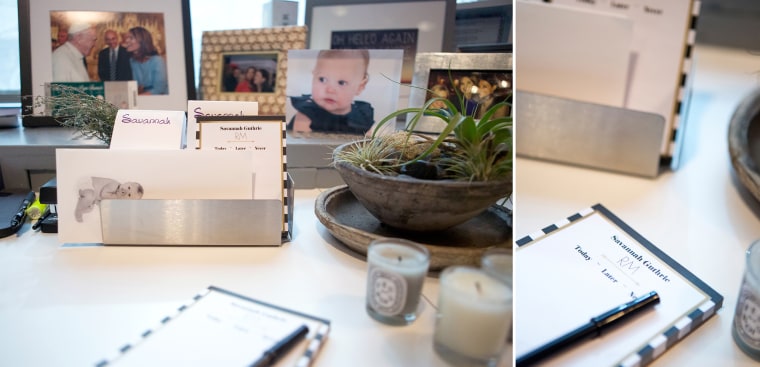 RELATED: Natalie Morales welcomes you inside her dressing room
"I always say 'remind me, remind me, remind me," Savannah said. Her assistant eventually thought she'd jokingly help Savannah remind herself, thanks to a fun birthday gift of a notepad with "RM" (remind me) across the top.
We'll remind you to use that note pad, Savannah!