Natalie Morales gets to be with you every morning while you get ready for your day. Now, she's showing you where she gets ready for hers.
TODAY is taking you behind the scenes as the morning crew shares some of their favorite mementos in their dressing rooms.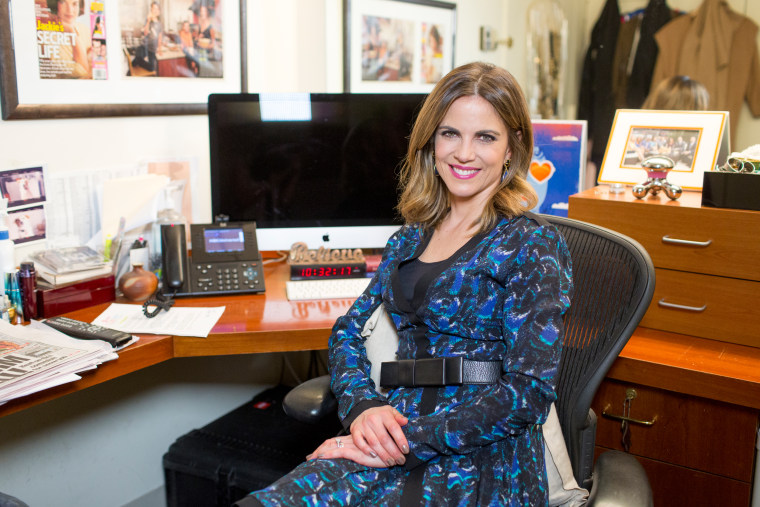 To kick things off, Natalie Morales is opening the door to her own dressing room at Studio 1A to show which items keep her trucking throughout a busy morning.
"As you can see, it's a very small, compact space," she said. But it's packed with things she loves.
Photos of my sons, Joseph and Luke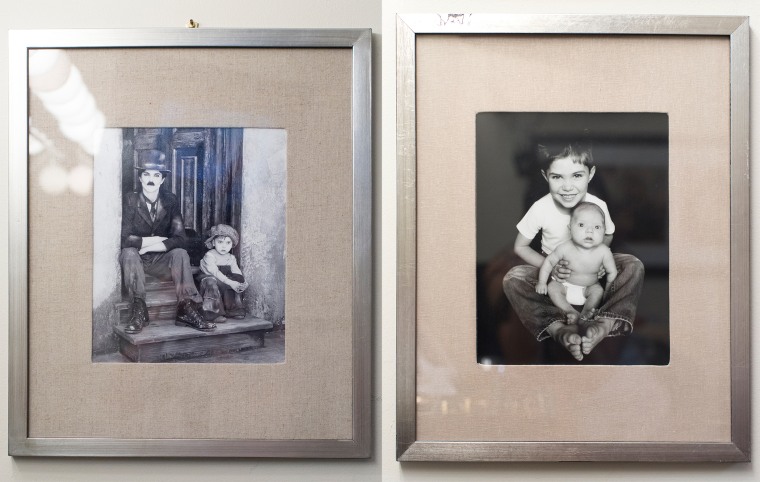 "One photo was when we did a story on the show where we picked these iconic photos in history. My youngest and I, we recreated a Charlie Chaplin still from the movie "The Kid" and Luke looks just like him. The whole time during the shoot, he kept saying, "Mom, can I take the cap off now?" Everything is just adorable. That whole shoot is priceless to me because it captured a precious time where he was at a great little age yet was willing to play along somewhat."
RELATED: Natalie Morales welcomes you inside her New Jersey kitchen
"There is also a picture of my two boys right after Luke was born. He was probably 6 weeks old in that photo. Those pictures are probably No. 1."
Mini fridge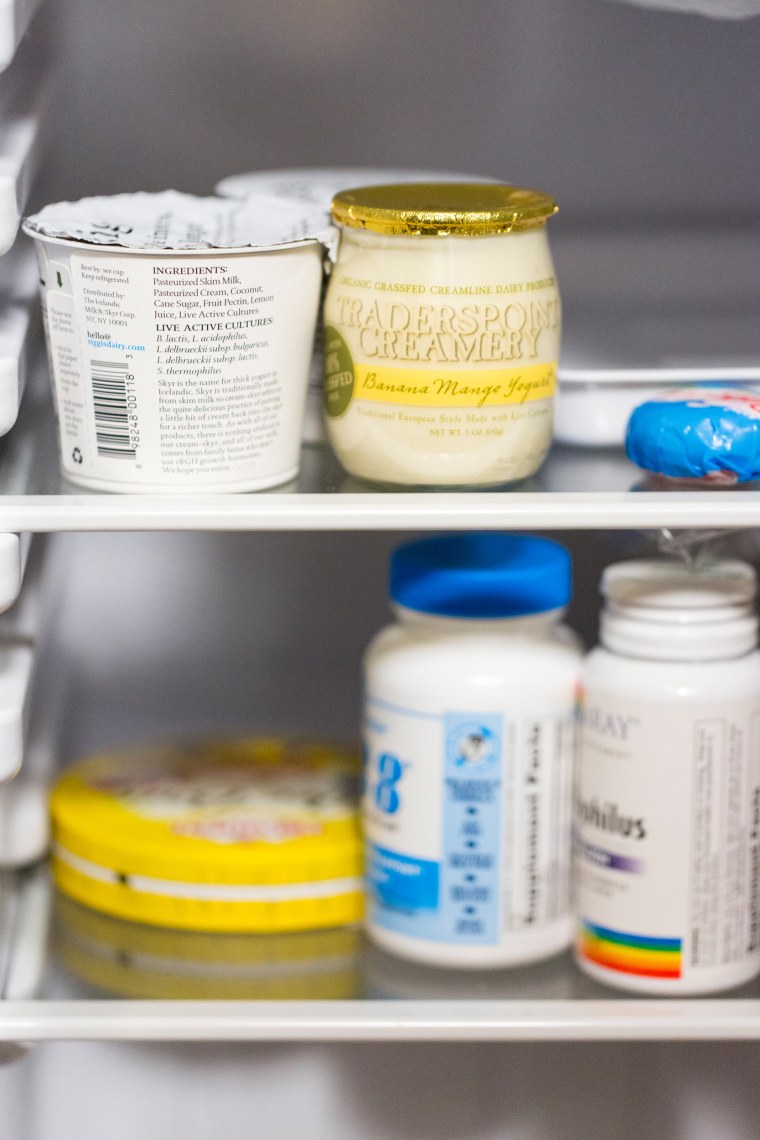 "I love my little refrigerator because it allows me to keep all of my snacks. It's about being prepared and bringing my own treats to work to keep me somewhat regular with what I eat. Some of my favorites are almonds, crackers, green tea, oatmeal and granola. I like to keep it somewhat on the healthy side."
RELATED: Wake up with Natalie! Make her daily breakfast drink
Spiritual keepsakes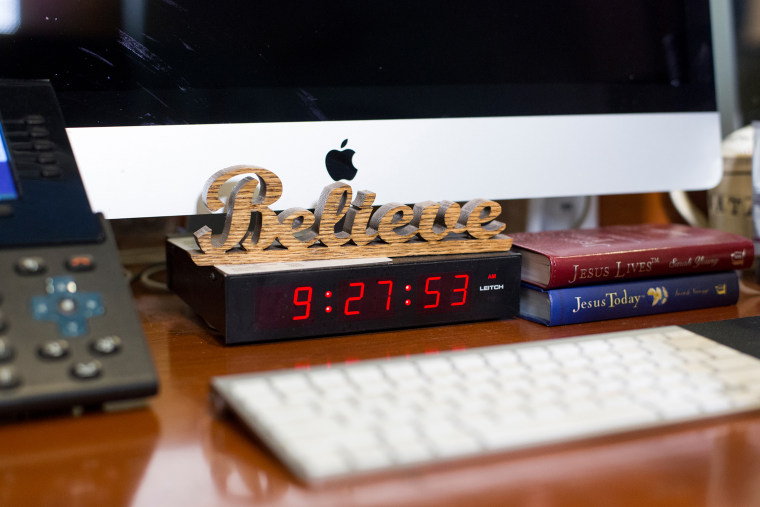 "I have a few items around my dressing room to help me stay positive. A viewer carved a 'Believe' sign out of wood and gave it to me, and I love the message."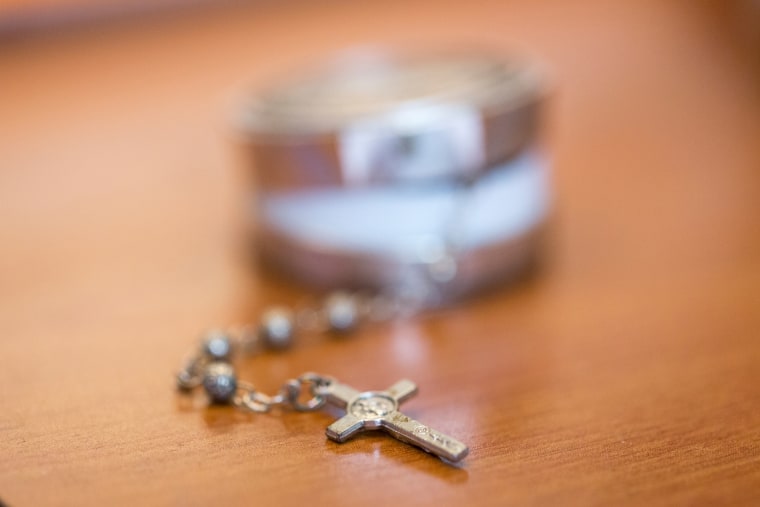 "I also have these rosary beads that I got in Rome during Pope Francis' election. They were blessed at the Vatican."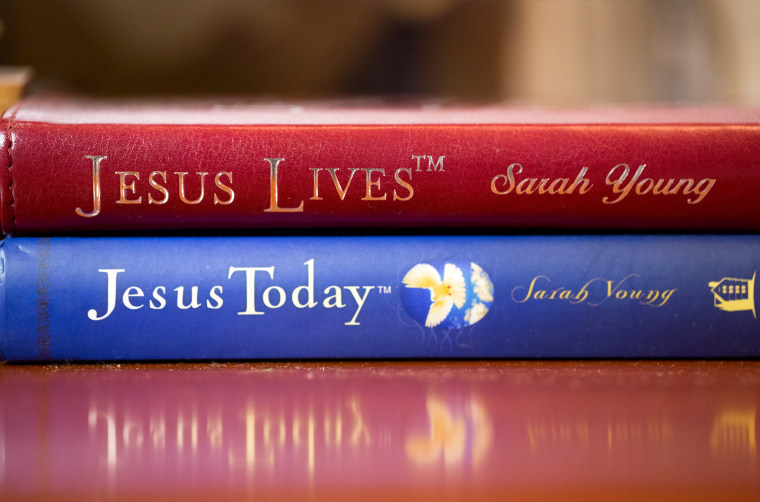 "Kathie Lee Gifford gave me these great spiritual books. Whenever I need it, I'll open it and find a verse."