Wrangler is officially a regular furry face in Studio 1A, and now he's inviting you home to see what he loves to do when he's not holding down the fort in the Orange Room.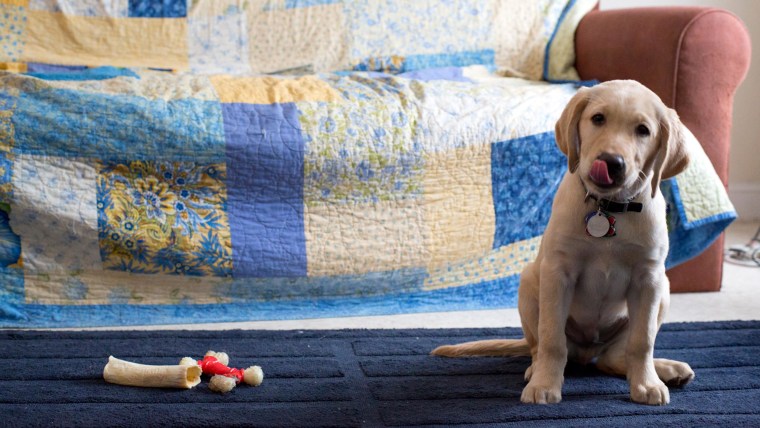 As part of TODAY's original "At Home with TODAY" series, Wrangler — and his trainer, Saxon Eastman — are opening the door to their New York home to show you some of the little Labrador retriever's favorite spots to relax, work and play.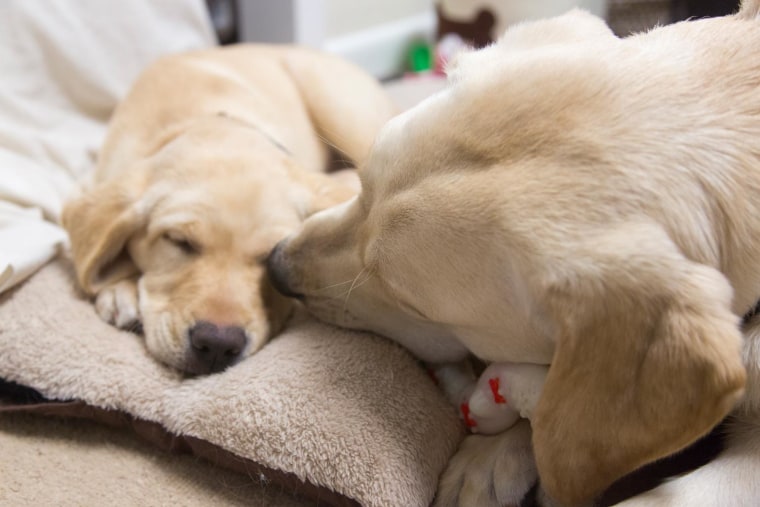 TODAY's Puppy With a Purpose lives outside of New York City with Saxon and other four-legged friends that are also with Guiding Eyes for the Blind, a nonprofit organization that trains guide dogs.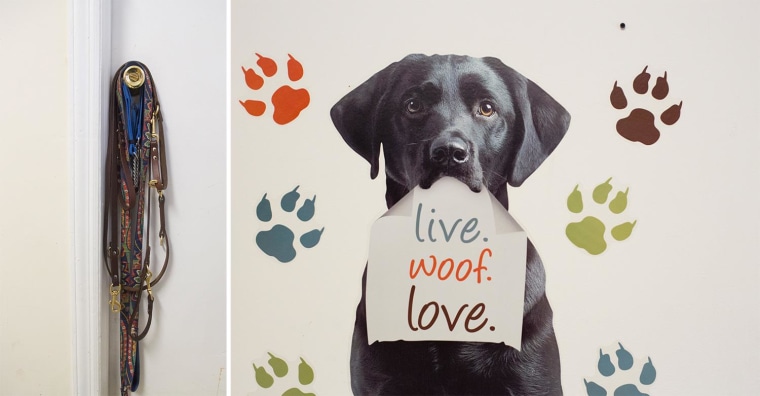 Wrangler prefers to spend most of his time at home sticking close to his big brother Vincent. The pair has lots of favorite activities to do in and around Saxon's home, including playing with toys in the living room (but not on the furniture!).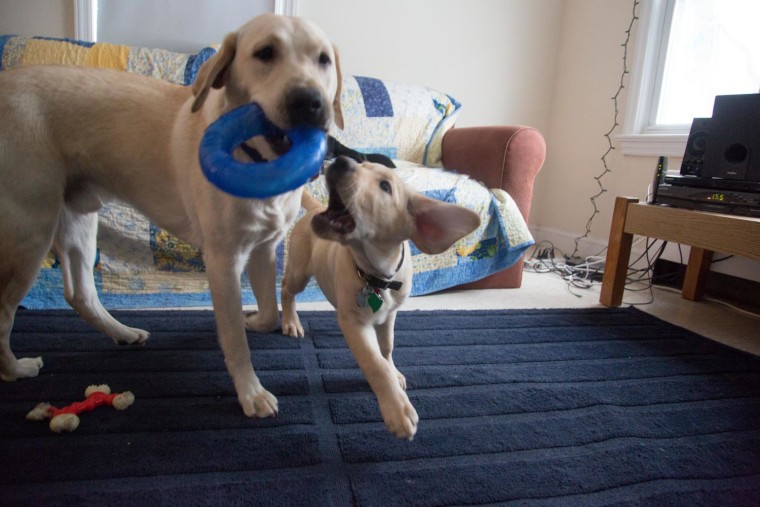 Playing is an important part of Wrangler's training, and he definitely likes to make the most if it.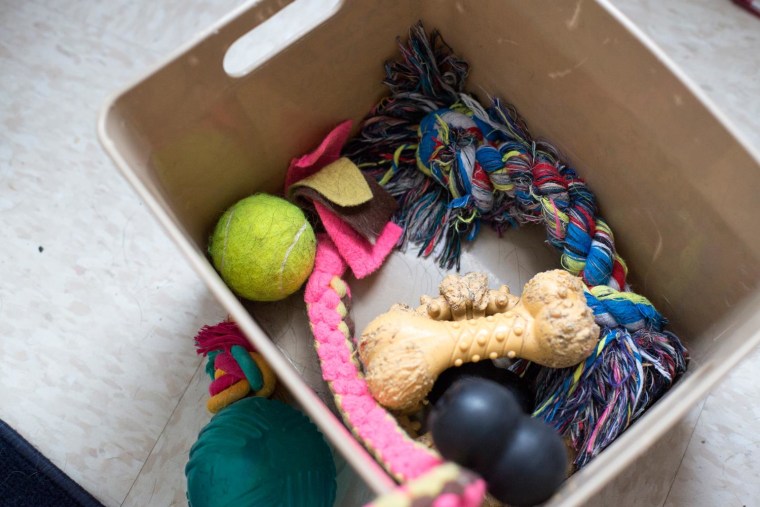 "Playtime helps Wrangler stay in a good state of mind so that he can learn," Saxon said. "It is also another outlet for his energy and a great form of exercise."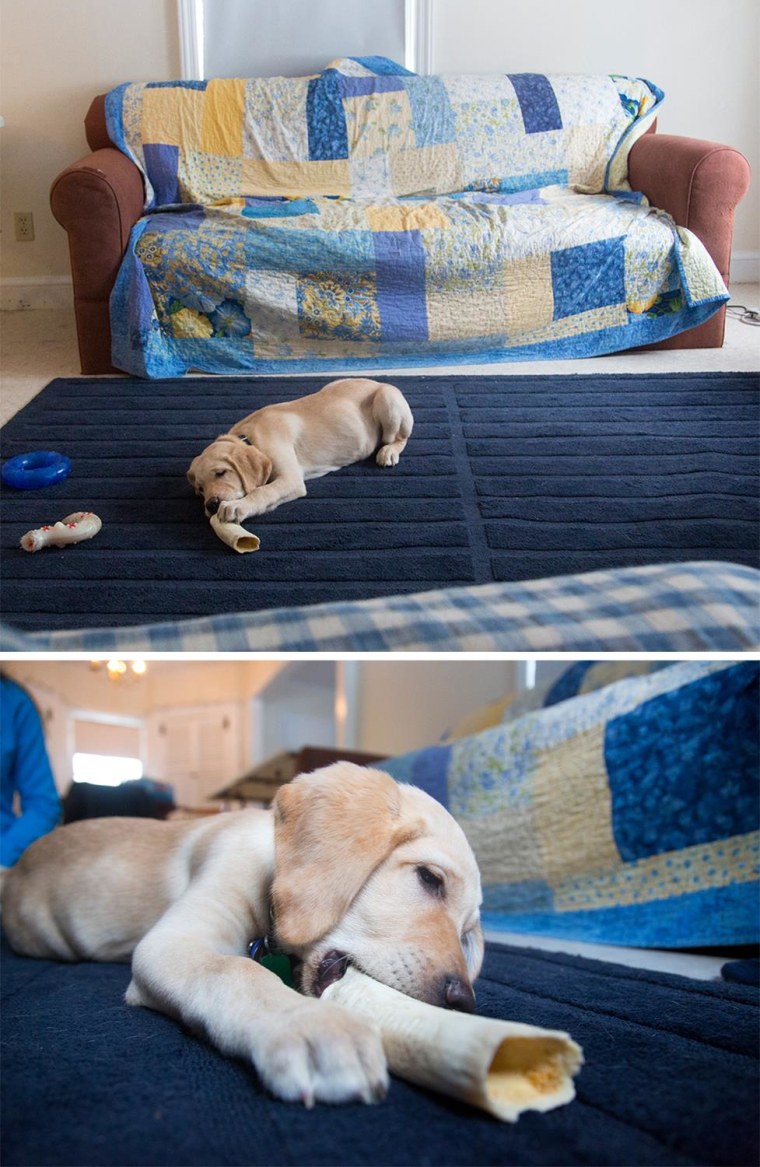 Wrangler plays hard, but he also works hard when it comes time to practice certain skills with Saxon that will later help him as a guide dog.
These skills include the basics, like learning to sit and lay down, as well as more intermediate habits, like body handling, which helps Wrangler get used to be touched all over his furry body.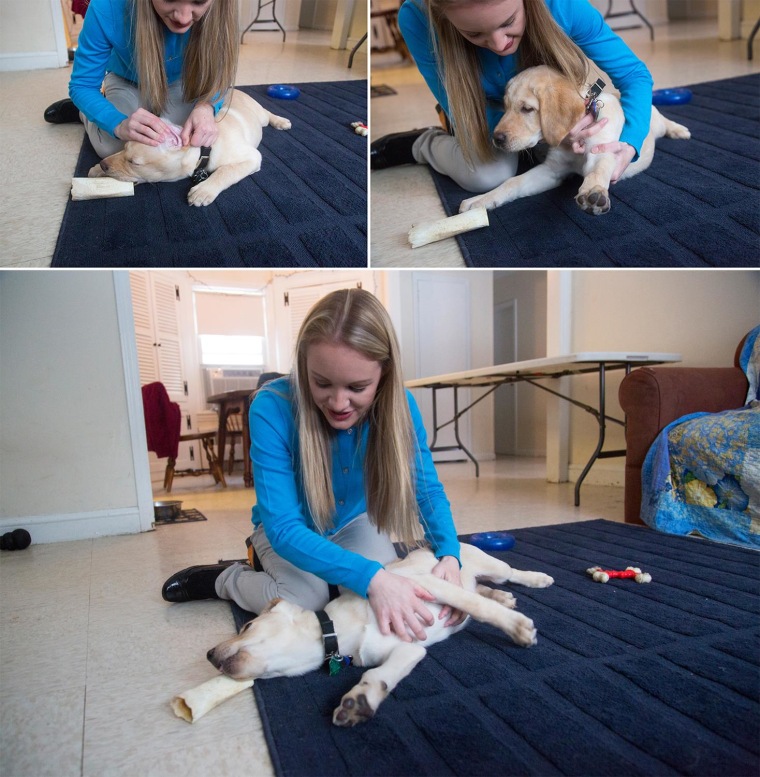 "It is important that Wrangler is accepting of being touched anywhere on his body so that he grows into a confident, calm dog who can be handled, touched, groomed, restrained and cared for with ease," Saxon said.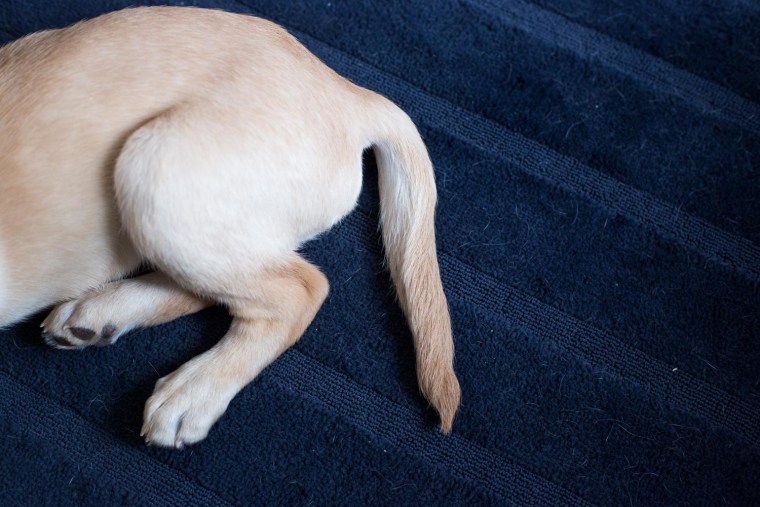 The little guy doesn't even flinch when Saxon rubs the inside of his ears. What a pro!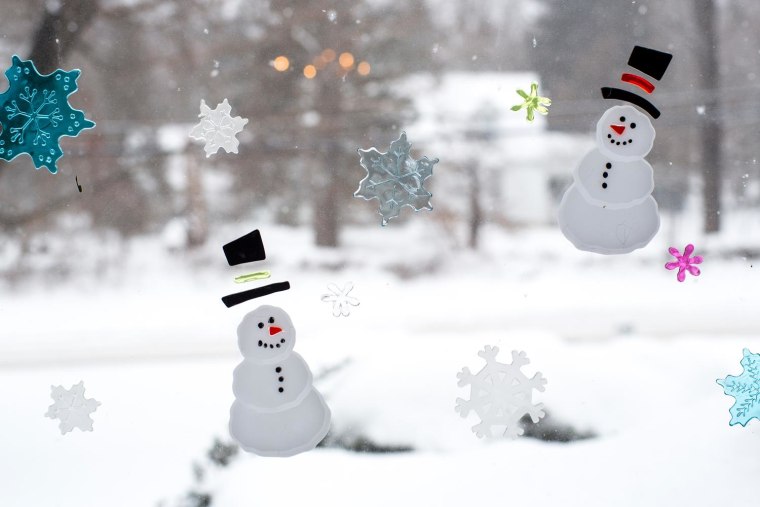 Wrangler is lucky to live with lots of open space around his home, and he's always ready to take advantage.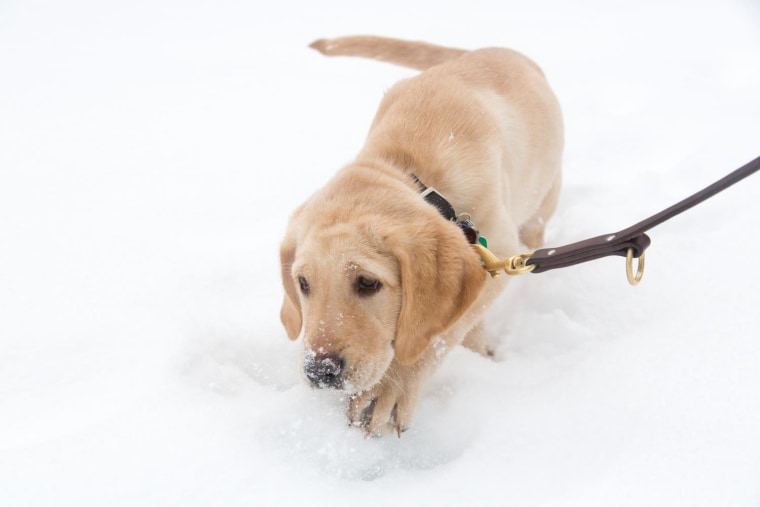 After playing inside with Vincent and practicing his skills, Wrangler loves to head outdoors for some time in the snow.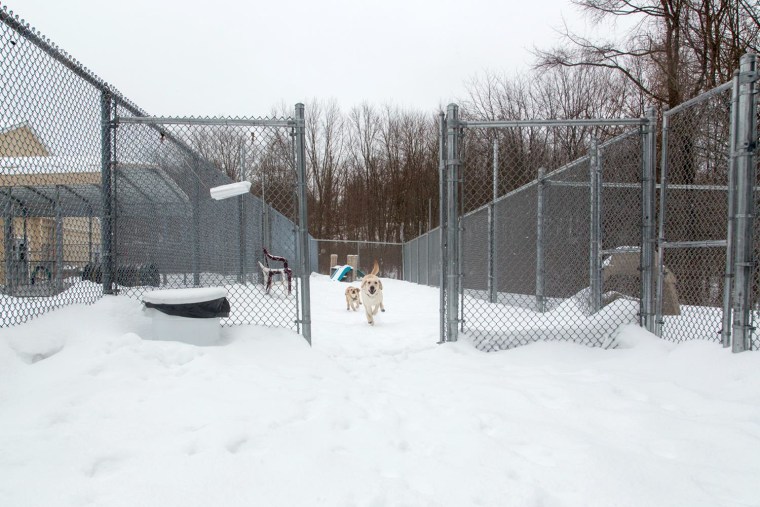 Behind Wrangler's home is a fenced-in area with plenty of room for Wrangler and Vincent to race back and forth, roll in the snow and get their energy out.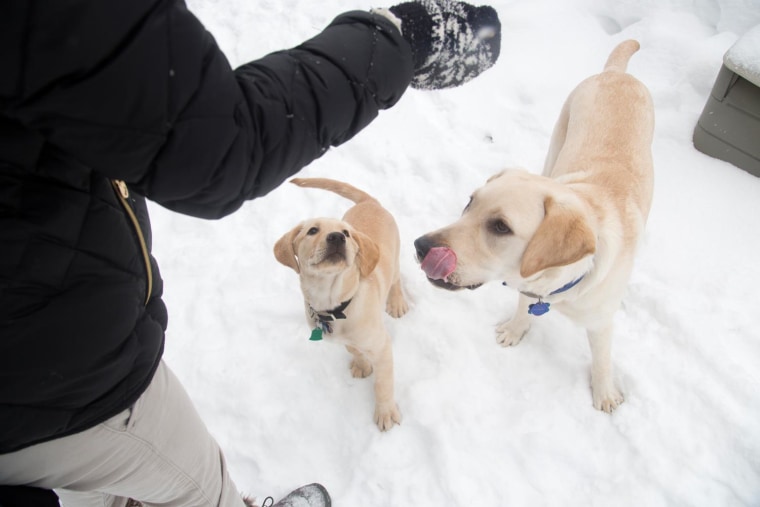 "This allows Wrangler to decompress," Saxon said, "and have fun with his big brother!"