She's been dishing out financial advice from Studio 1A for years. Now, Jean Chatzky is inviting you to come over, take off your coat and see her own home financial undertaking.
As part of our original "At Home with TODAY" series, the financial expert is welcoming you into her New York home to show you one of her favorite renovated spots — her mudroom.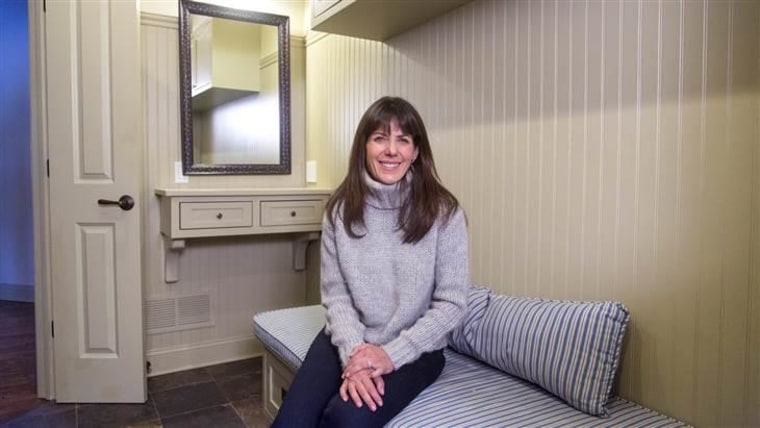 "Every house needs a space where you can throw things," she said about the room's purpose. "You can walk in the house, put down the mail, hang up your coats and take off your shoes."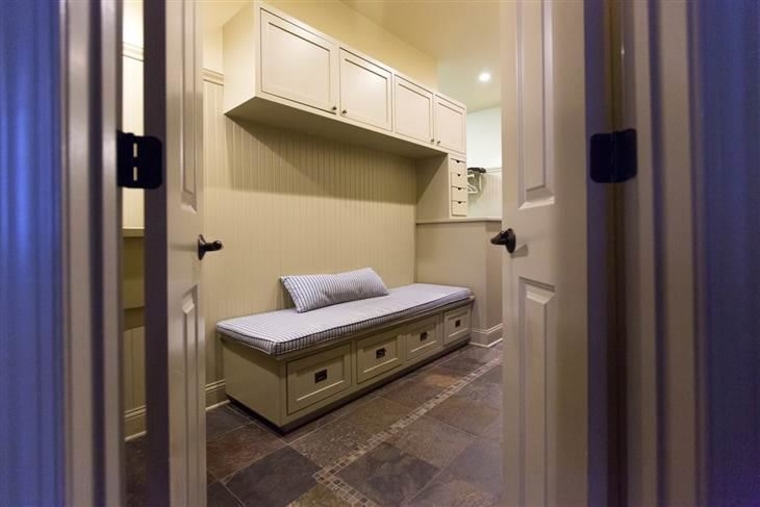 Jean worked to create the functional space — which includes a cushioned bench that helps with getting those pesky winter boots on, and also has a nook that serves as a laundry room — just before moving into the home nine years ago. She downsized in the move and said Sarah Susanka's book "The Not So Big House" helped her create a home that was just as functional, despite the smaller square footage. Part of those efforts included turning part of the home's existing garage into the mudroom, which then leads into the home's kitchen.
RELATED: At Home with TODAY: Join Jenna Wolfe for a playdate in Harper's nursery
"I was looking for a place that we could clutter up so that the rest of the house would not be so cluttered up," Jean said. "Sometimes it works and sometimes it doesn't."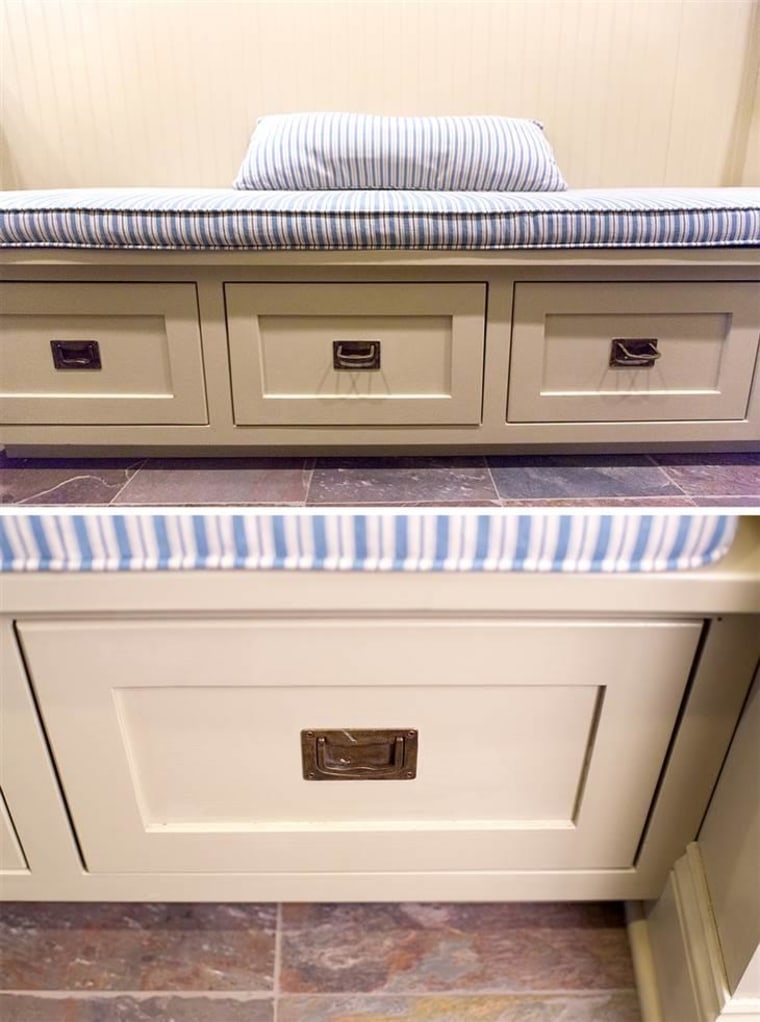 It's hard to imagine the space ever looking cluttered with its abundant cabinetry, which Jean says is home to just about everything.
"Hats have a drawer, scarves have a drawer, the dog has a drawer, the keys have a drawer," she said. "There's even a drawer for all the computer chargers and cords that we aren't exactly sure what they do to, so they're there."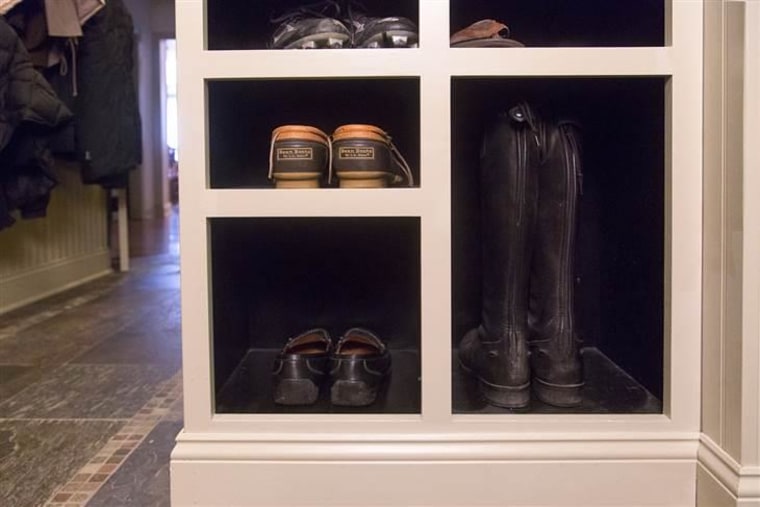 She also added decorative touches throughout the space, including a recycled mirror she found at a yard sale that hangs near a painting one of her nieces gifted her.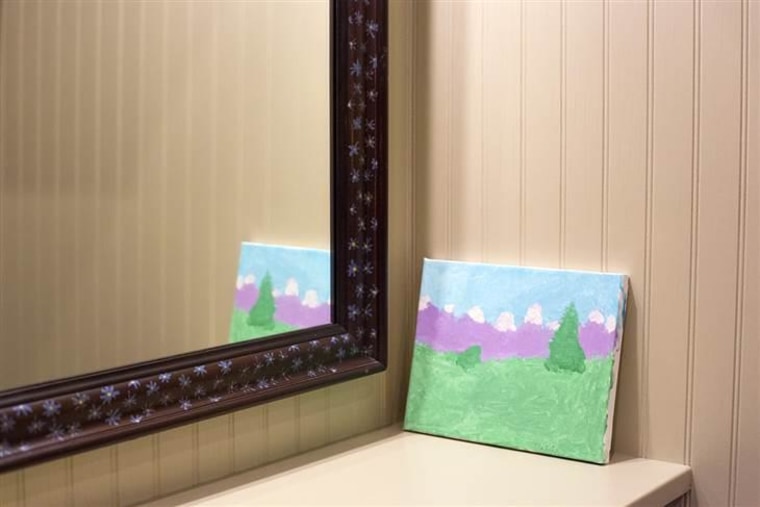 "It's a really functional space that people don't actually mind hanging out in because it's kind of cozy," she said.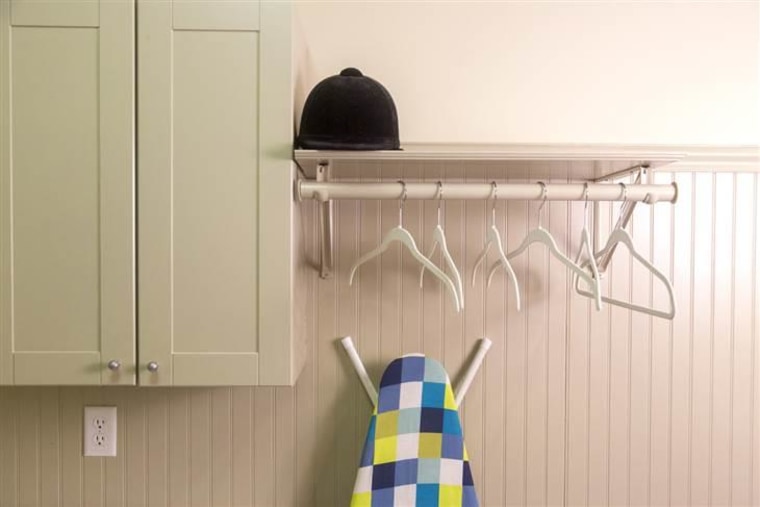 If you are embarking on a remodeling project at home, Jean has a few words of wisdom from her own experience — and from her financial chops.
"Costs are always higher than you expect," she said, encouraging homeowners to pad the budget by about 15 percent.
RELATED: At Home with TODAY: Natalie Morales welcomes you inside her New Jersey kitchen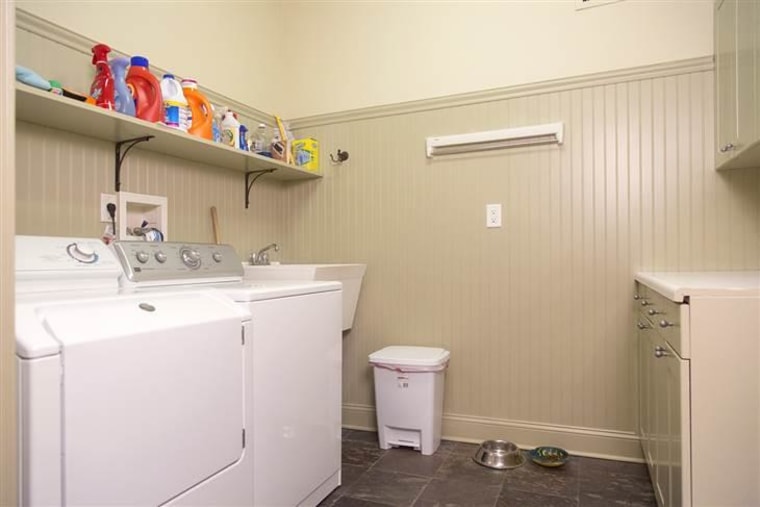 Additionally, Jean recommends considering the most functional way to design your floor plan. Make the layout work for you by placing things where they make the most sense for your routines.
"Really take the time to think of where it would be best to lay things out."