Lilliana Vazquez stops by Studio 1A every week. Now, she's inviting you over to her pad.
As part of TODAY's original series "At Home with TODAY," the style guru is opening the door to her Manhattan apartment for a visit in her favorite room: the office.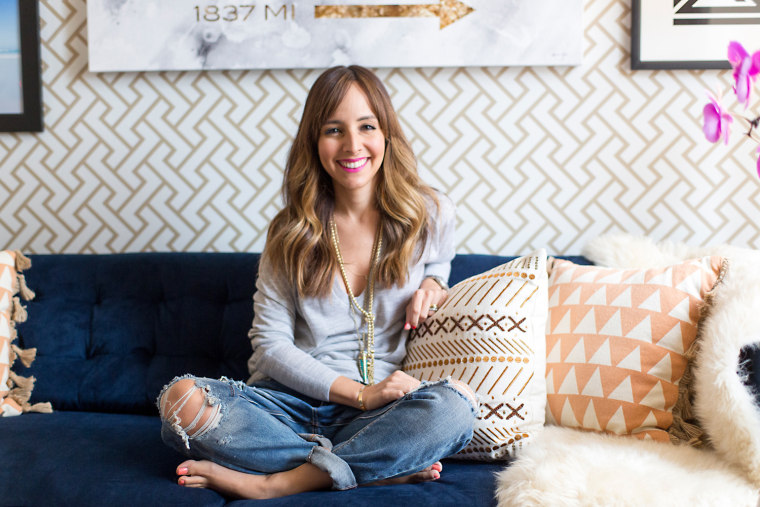 "I work a lot from home when I'm not in the studio," Lilliana said about the room, which she decorated with help from interior design company Homepolish and its in-house designer Matthew Cane when she and her husband moved to Manhattan in 2013.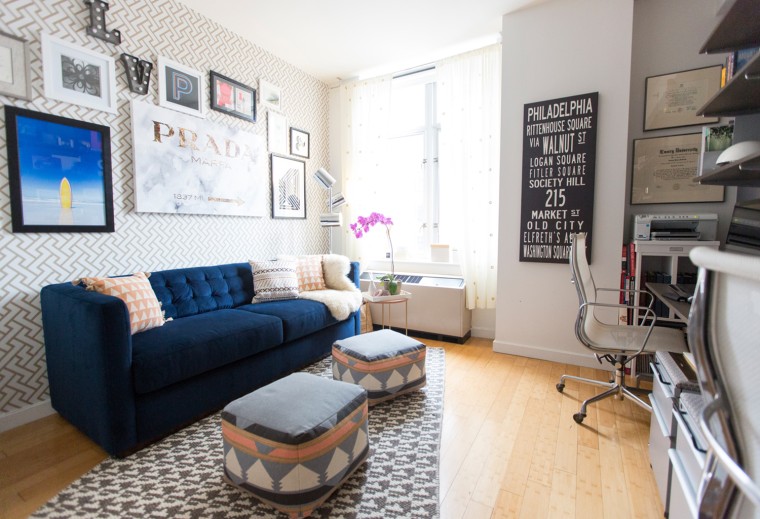 We think everyone would be a little more excited to work if they were able to do so in a charismatic space such as this. On one side of the room is a work station from The Container Store that includes two side-by-side desks and four long shelves filled with personal mementos.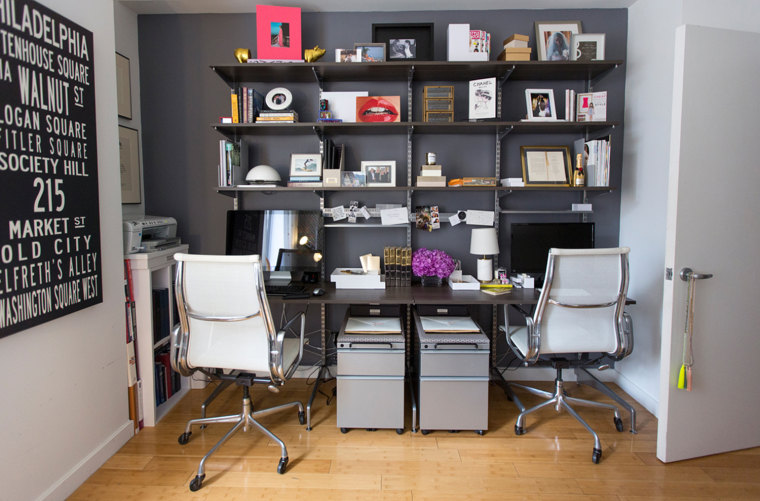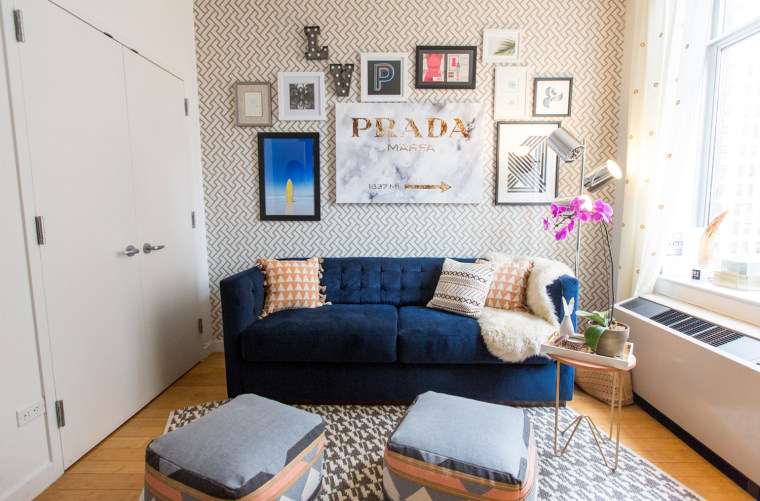 On the opposite side of the room is a tufted navy sofa against a gallery wall that features graphic stick-on wallpaper and lots of special framed pieces.
"The room gives me a space to sit at a desk and tear through emails and to-do lists," Lilliana said. "If I want to sit back and work on Instagram or do some research, I can move over to the sofa."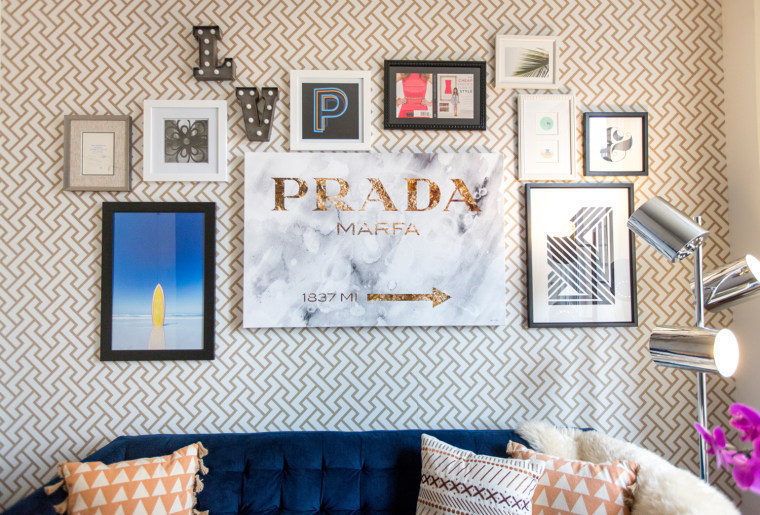 Lilliana has two theories when it comes to decorating. Like her approach to fashion, she believes you need your core staple pieces, like the tufted sleeper sofa from West Elm, but then you can surround yourself with things that aren't expensive. On that note, most of the room's accessories — from the curtains to rugs and the ottoman poofs — are from Nate Berkus' Target line.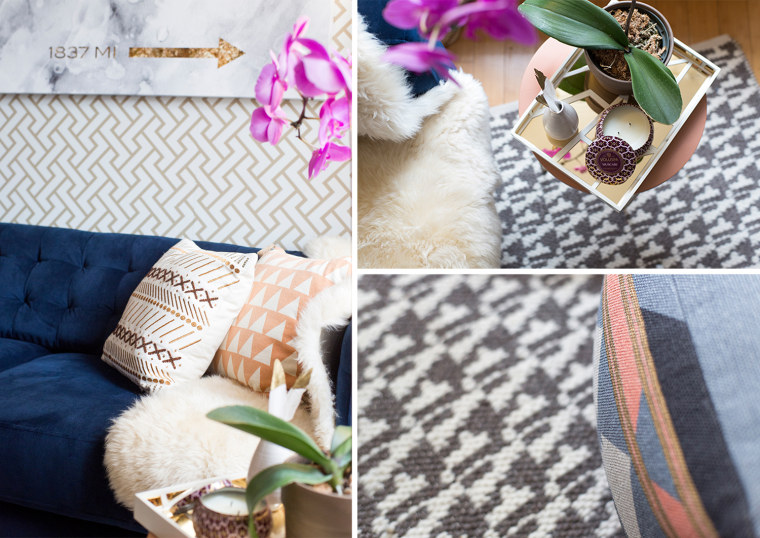 Another important component to Lilliana's decorative style is to fill her space with things that mean something — and her office is no exception.
Hanging on the gallery wall above the sofa is a card that Lilliana, at age 3, gave to her grandmother. After her grandmother passed away in January, Lilliana's family found that she had used the card as a bookmark in her bible.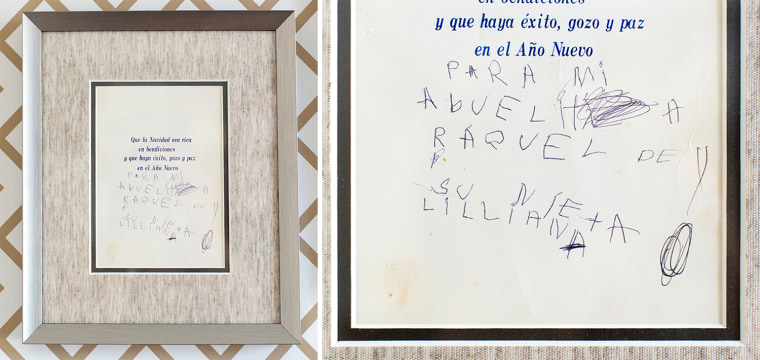 "It was a great surprise," Lilliana said. "It's probably the most special thing in the apartment."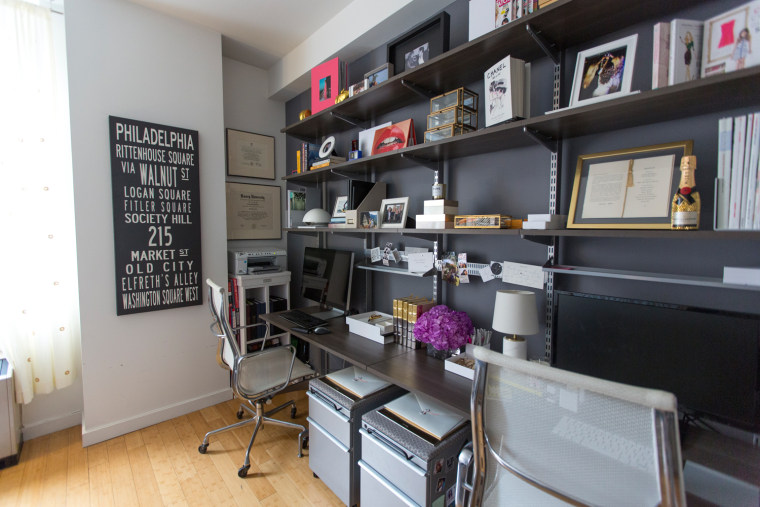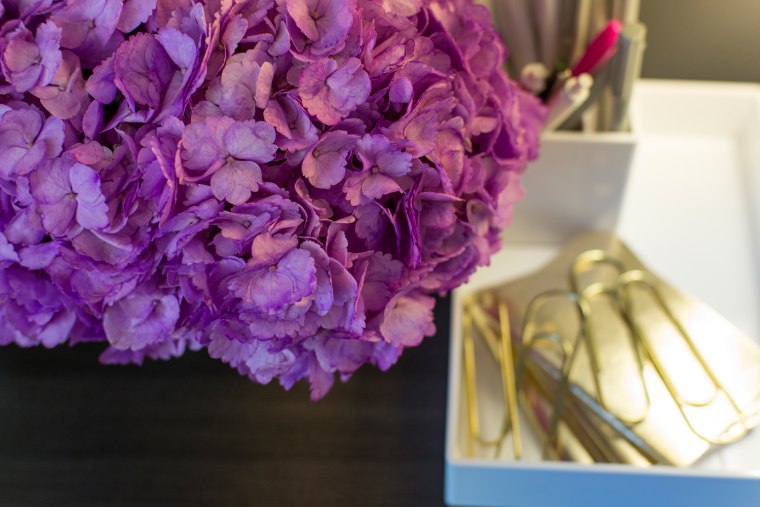 Also among the special keepsakes throughout the workstation in the room is a program from last fall's White House Fashion Education Workshop, which Lilliana moderated alongside style icons Anna Wintour, Jenna Lyons and others.
"That was one of the most memorable days of my career, if not the highlight so far," she said.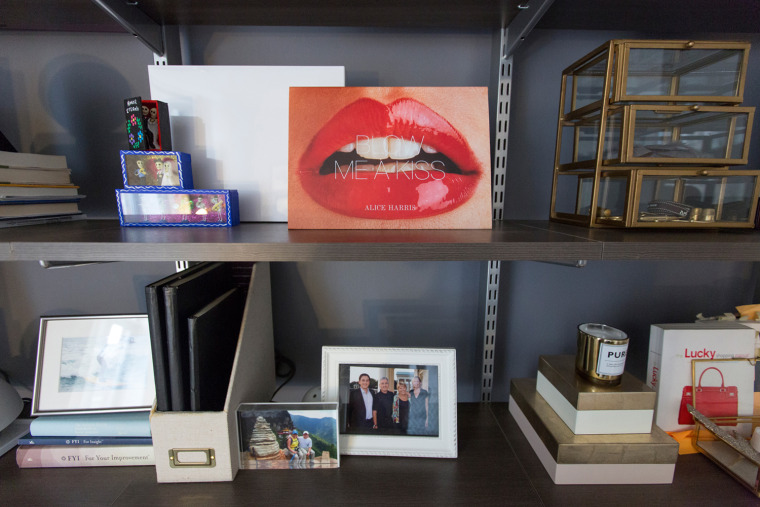 Other mementos include a thank you note from Jenna Lyons after the White House event ("I couldn't believe it when it showed up!"), the book Lilliana wrote ("It was a massive labor of love") and Day of the Dead statues that she and her husband have collected on various trips south of the border.
"It feels productive," Lilliana said of the room. "But really inspirational."