She may own some of New York's most-acclaimed restaurants, but there's one kitchen Donatella Arpaia prefers above them all.
As part of our original series "At Home with TODAY," the chef welcomed us to one of her favorite spots at her Connecticut vacation home — her patio.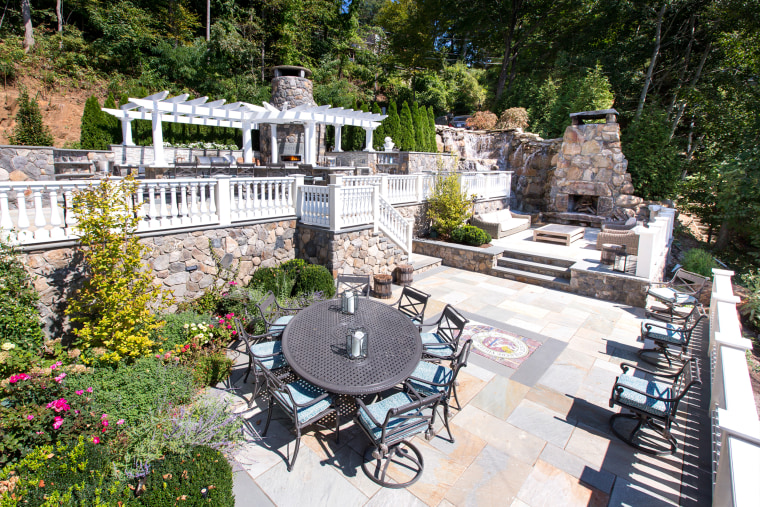 "It's our happy place," she told TODAY, and it's easy to see why. The multilevel area includes a fully-functioning kitchen, a dining area, a fireplace with plenty of seating for entertaining — and a stunning view of Candlewood Lake.
RELATED: At Home with TODAY: Join Kathie Lee Gifford in her 'favorite spot'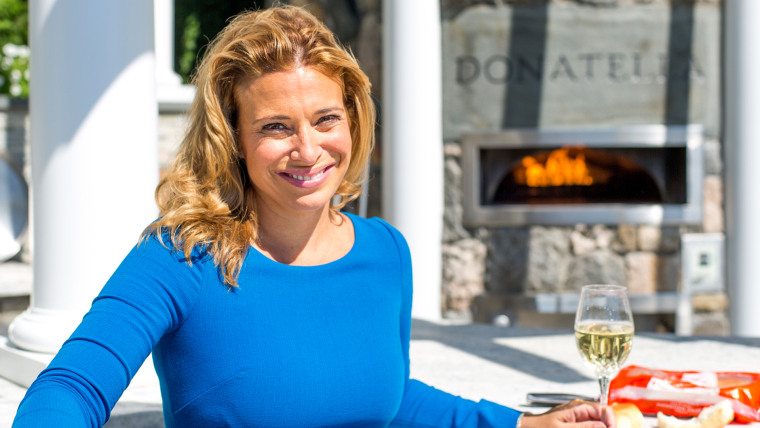 But this patio dream didn't come easily. Arpaia and her husband purchased the home four years ago after a whirlwind year of meeting, getting engaged, getting pregnant and getting married. Upon purchase, the house was a faux-red log cabin that Donatella describes as a "disaster," and the family of three has been updating the home ever since.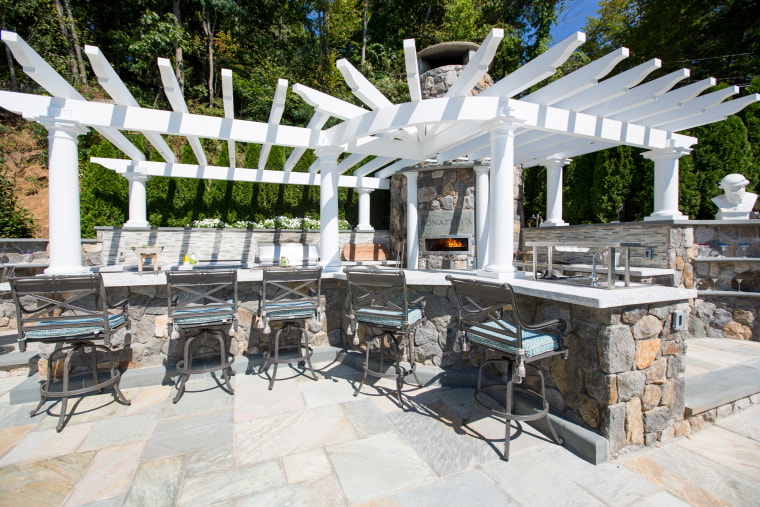 "It's definitely been a labor of love," Arpaia said, but it did come with its perks. "Living in New York and having space finally to create a dream kitchen was fun."
The kitchen includes a robust stone-crated island, a grill, integrated garbage containers, a cocktail station and plenty of space for guests to visit.
RELATED: At Home with TODAY: Al Roker welcomes you inside his Manhattan kitchen
"Everyone congregates around the kitchen, whether inside or out," she said.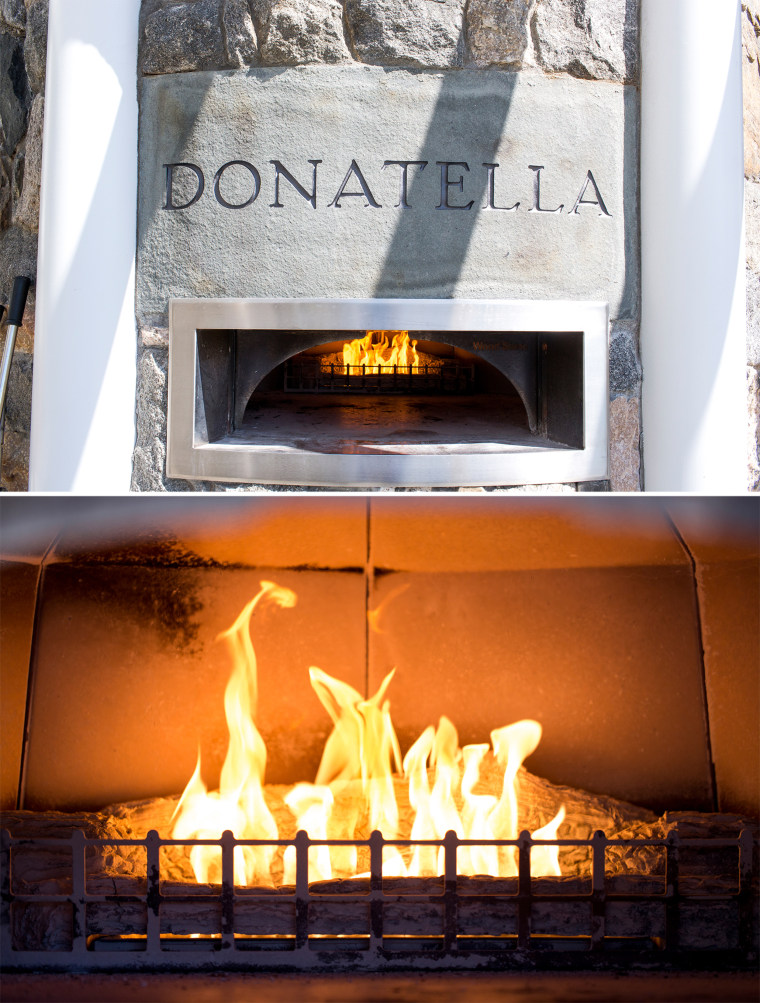 But it's hard to look away from the striking wood-burning oven, which is where Arpaia can be found through November creating her signature pizzas.
"That's the focal point," she said about the oven. "I really feel like it's a complete outdoor cooking experience."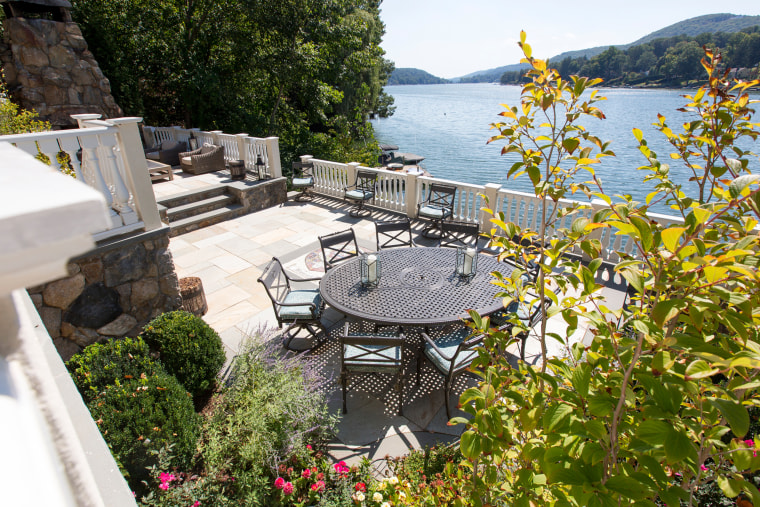 When Arpaia and guests aren't cooking up a storm or brewing a cocktail on the main level of the patio, there's plenty of space to wander on the lower level, which includes plenty of seating — and a special family memento.
Placed next to the dining table is the family's crest, which comes from Arpaia's husband's Scottish side of the family. The crest reads "courage at the tip of the sword," and while it goes back generations, this particular insignia has a personal touch from Arpaia's son.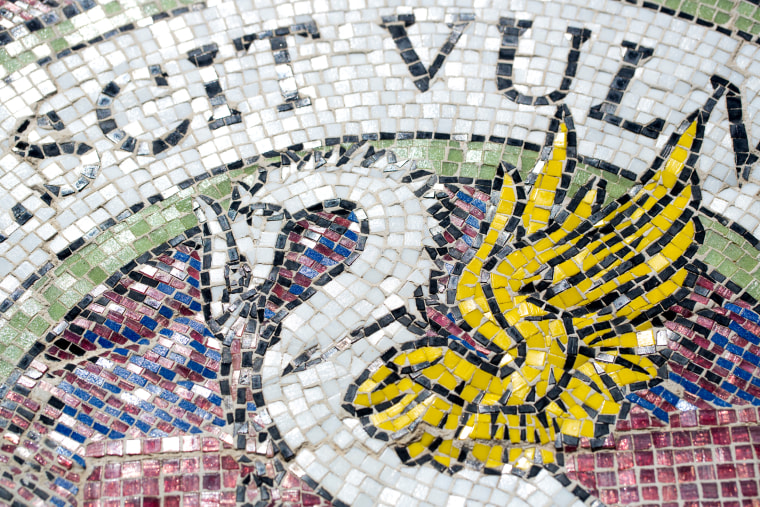 As the crest was setting shortly after being placed, her now 4-year-old son ran across it.
"There are little tiny footprints across it," she said. "We love it because it's part of our story."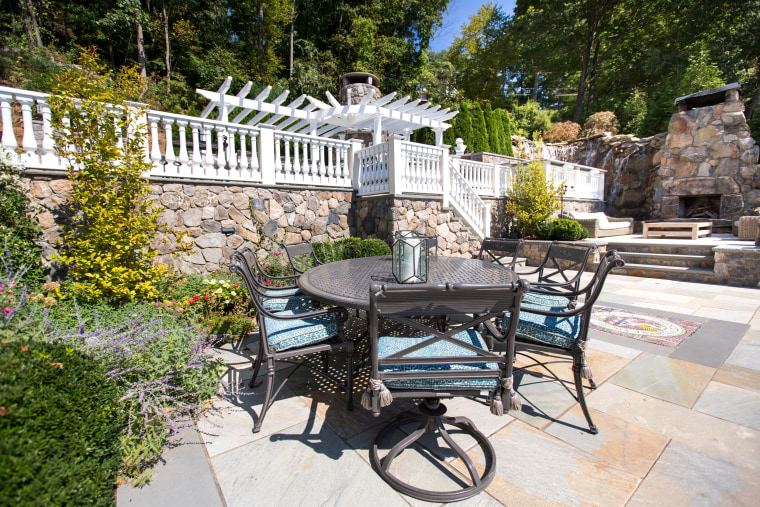 Just as the space is marked with family touches, Arpaia is happiest when the patio is filled her family as well. One of her favorite memories in the space happened just a few months ago during Arpaia's annual Fourth of July party. In attendance was her mother, who has been fighting stage-4 lung cancer.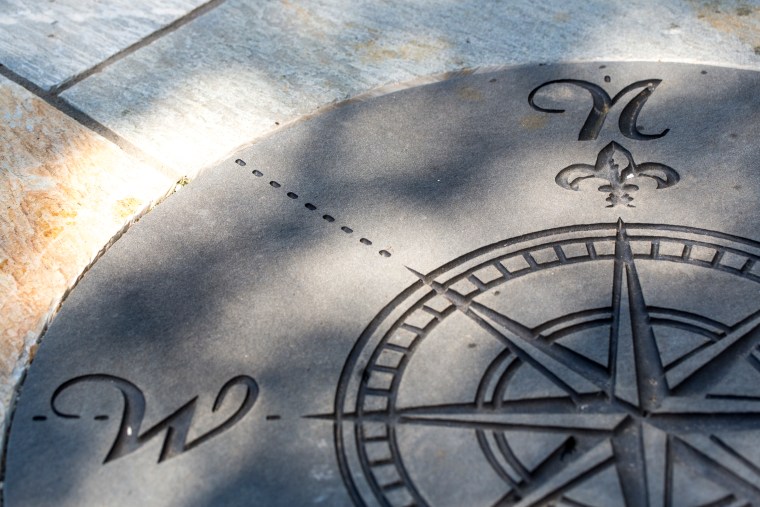 "We didn't expect her to be here, and she is. Just having my family together here with the home complete, listening to the fireworks and music, that was a magical moment."