This year the football world lost a legend, the sports broadcasting world lost an icon, and the TODAY family lost a beloved member when Frank Gifford passed away at 84 years old in August.
The husband of TODAY's Kathie Lee Gifford is remembered for touching so many lives as a father, a husband, a Hall of Famer with the New York Giants, and a member of the famed "Monday Night Football" broadcast team. Kathie Lee and Hoda Kotb took a look back on his life on Wednesday as 2015 gets set to come to a close.
Following his death of natural causes Aug. 9 at the family's Connecticut home, the tributes poured in, starting with a touching remembrance by Kathie Lee.
She was married to him for 29 years, raising children Cody, 25, and Cassidy, 22. The couple also shared the same birthday of Aug. 16, with Frank occasionally appearing on TODAY to celebrate.
Cassidy also offered a heartfelt tribute to her father on Instagram, and Cody surprised a young boy with an autographed jersey of his father's in his memory.
The Giants honored his legacy at their home opener Sept. 20 and by wearing decals with his old jersey number, 16, on their helmets for the whole season. Gifford was inducted into the Pro Football Hall of Fame in 1977 after starring as a running back and wide receiver for the Giants in the 1950s, which included an NFL championship and Most Valuable Player Award in 1956.
The Emmy Award-winning broadcaster was also honored in this year's "In Memoriam" segment of the Emmys, while "Monday Night Football" broadcasters Jon Gruden and Mike Tirico paid tribute to him by wearing the iconic gold jacket Gifford wore during his tenure on MNF.
RELATED: Frank Gifford suffered from Chronic Traumatic Encephalopathy (CTE), family says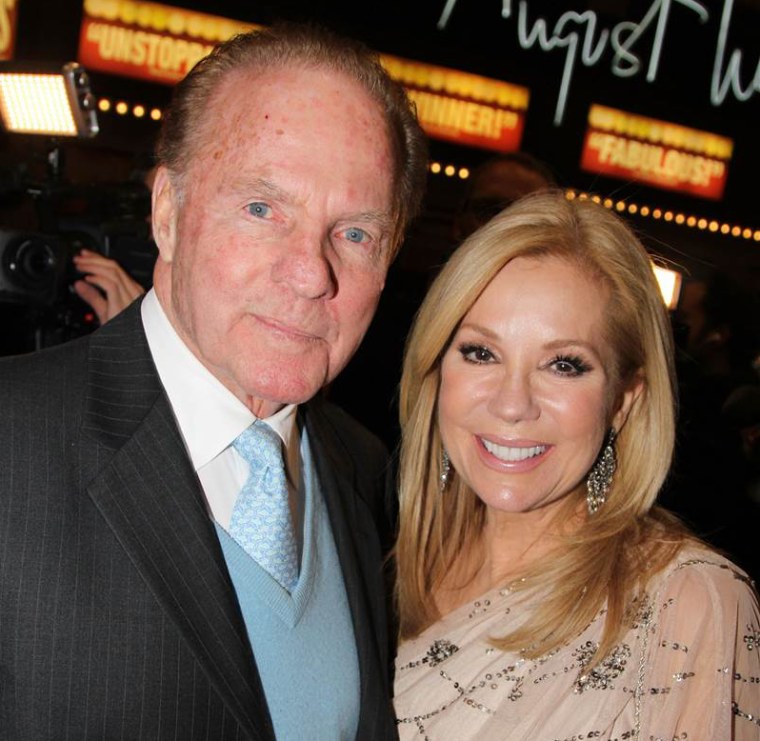 In October, Kathie Lee remembered Frank as "the most generous person I've ever met" during an emotional speech at the Broadcasting & Cable Hall of Fame ceremony. Both of them were inducted into the Hall of Fame.
Gifford is also remembered fondly by members of the TODAY family who worked with him on different segments over the years.
"It's been said over and over, but 'gentleman' is the epitome of who Frank was,'' TODAY producer Jennifer Long told TODAY.com. "The very first thing you noticed when you worked with Frank is how much he cared about making everyone else around him feel good, whether cracking a joke or asking a member of the crew about their family."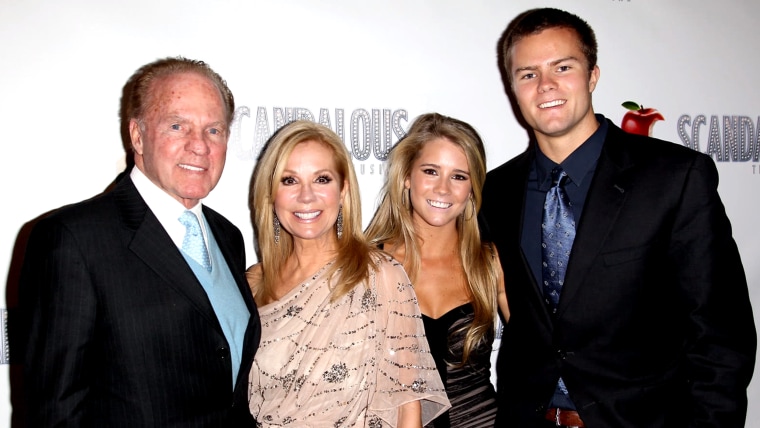 RELATED: Kathie Lee Gifford: Frank Gifford had 'best medical report in 8 years' before death
Long remembered a segment when they followed Frank as he shopped for a Valentine's Day gift for Kathie Lee. Stores all over New York City started gifting Frank free items for Kathie Lee.
"At the end of the day, as Frank drove away he yelled out the window, 'I left you and the crew something in the trunk of your car,''' Long said. "We went back to the trunk. He had left everything he had been given that day for us. That was just Frank. His generosity knew no bounds."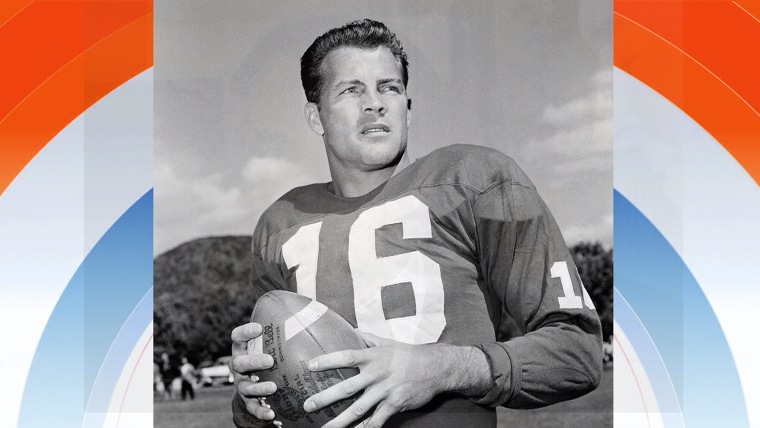 Despite his stature as a Hall of Famer, his natural warmth helped put others at ease.
"One day I joined Kathie, Frank and a few other staffers for lunch before we started shooting,'' Kyle Michael Miller, Kathie Lee and Hoda digital producer, told TODAY.com.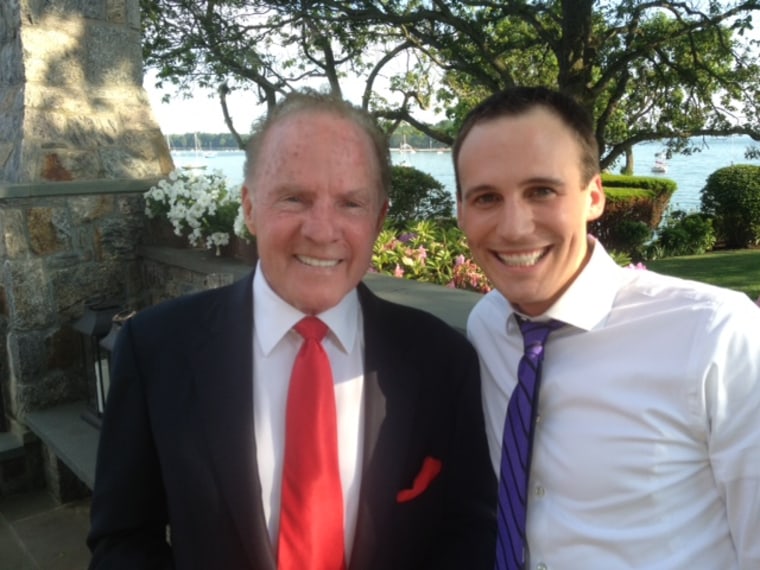 "I sat next to Frank, and I was a little bit nervous. What do you say to a Hall of Famer like Frank? Before I could get a word out, Frank started the conversation.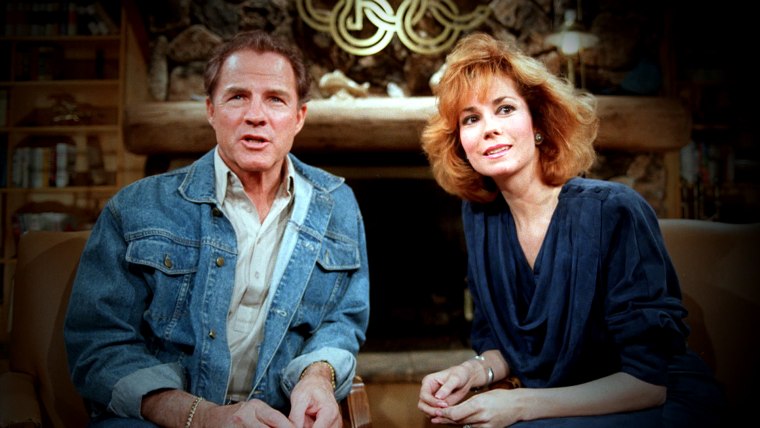 "He wanted to know all about me, what job I had at the show, where I grew up, goals for life, etc. Frank wanted to make sure my plate was full and wine glass filled to the brim! He genuinely cared about other people more than himself."
Follow TODAY.com writer Scott Stump on Twitter.