Kaleena Pysher was 19 years old when she made headlines for pumping breast milk for the daughter she placed for adoption and shipping it to the adoptive parents. The teen was praised for the effort she made to give her daughter a healthy start in life, and her pro-breastfeeding message traveled across the world as her story went viral.
Today, Pysher is a 20-year-old dental assistant in Anchorage, Alaska, and she's studying to become a dental hygienist. She recently had the opportunity to visit baby Raylie, whose adoptive parents still wish to remain anonymous, in celebration of her first birthday.
TODAY followed up with Pysher about her decision to place Raylie for adoption, the media attention she received, and her hopes for her daughter's future. She shares the next chapter of her story as part of "2015 Voices," a special series of essays and interviews with newsmakers behind some of TODAY's biggest moments of the year.
Raylie is now 1 year old, and is doing exceptionally well in her adoptive home. She has so many toys, a brother who loves her, and parents who dote on her constantly. She's almost running now and says simple things like "Mama."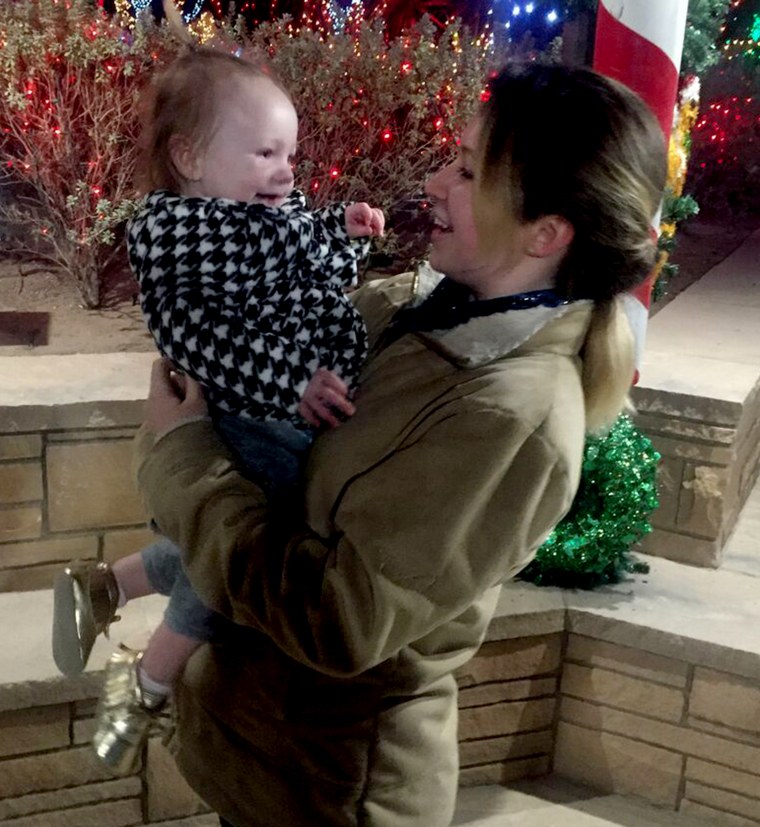 I don't talk with the adoptive parents as much as I used to because I'm busy with full-time work and a full-time college schedule, but they keep me updated with her doctor visits and send me pictures and videos of her. I went to visit her recently on her birthday and stayed with the adoptive parents for five days.
Placing Raylie with this family was the best decision I ever made — there is never a moment that I regret my choice. However, when I did go see her, I didn't feel the mother-daughter connection I thought I would. Instead, it felt as if I was looking at a friend's daughter. I figured that was my subconscious's way of protecting me from being hurt if she didn't want anything to do with me.
I was definitely surprised by how big of a deal my story made. I expected it to circulate through Anchorage for a few days and then die down, but then it went viral in those first few weeks, and I was a bit shocked. I didn't think it was important enough for others to want to talk about it, much less to applaud me for my donation and courage.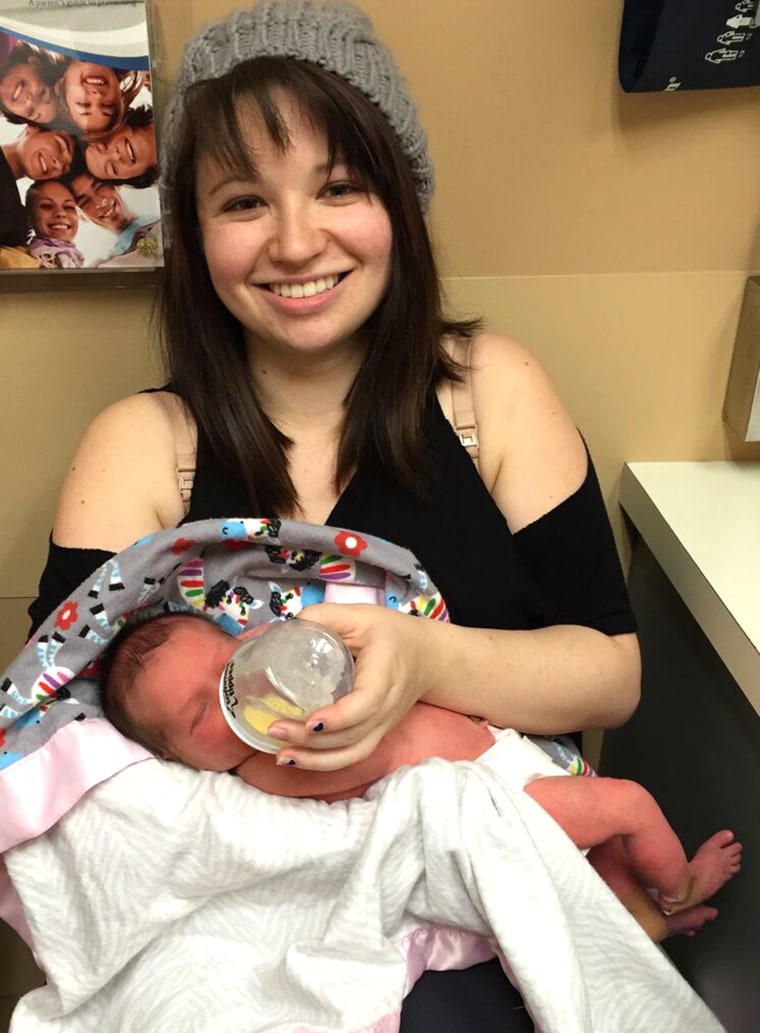 Honestly, I can't imagine what made people so touched by my story. Maybe it was the fact that I was doing it out of love, or how much pain and time I went through just to give this mother-made gift to my daughter, or perhaps it was something else altogether. All I can say is I'm delighted that it brought so much attention to breastfeeding, as it's a natural and wonderful thing for mothers and babies.
READ THE ORIGINAL STORY: Teen mom sends breast milk to baby she gave up for adoption
I learned so many lessons from this experience. First, that your body is your body, and that you should never let yourself be pressured into doing something to your body that you don't want to do — whether it's getting an abortion, or going through with a pregnancy. I also learned the importance of being proud of your decisions and standing behind them, no matter what other people try to tell you to do.
I learned how strong I could be once thrown into the frying pan. I was told that I should get an abortion, that I shouldn't choose adoption, that I should keep my daughter. I was being pulled in so many different ways, but in the end, I realized it was my decision.
And, when Raylie is older, I want her to feel comfortable enough to talk to me about my decision — to ask questions about why I chose to place her for adoption. I can't hope for her to feel a certain way about my decisions or about me, because that would be setting myself up for disappointment. But I do hope she'll talk with me about her questions.
My hope for Raylie is that she will grow to be an intelligent young woman who knows that so many people love her. I hope she'll follow her dreams without hesitation, that she'll be proud of being adopted, and that she'll have a full life, rich with laughter, joy and hope.
I also hope to become someone my daughter is proud of — someone she is proud to call her birth mother.
—As told to TODAY.com's Terri Peters.