As 2015 comes to a close, here's a look back on the top five stories that broke the Internet this year — and what these viral sensations are up to now.
This article is part of "2015 Voices," a special series of essays and interviews with newsmakers behind some of TODAY's biggest moments of the year.
1. #TheDress aka DressGate
Remember the dress that had the whole world running to their eye doctors? Well, TODAY.com caught up with Cecilia Bleasdale, owner of the famous dress, and found out that it's currently hanging in her closet in Lancaster, England.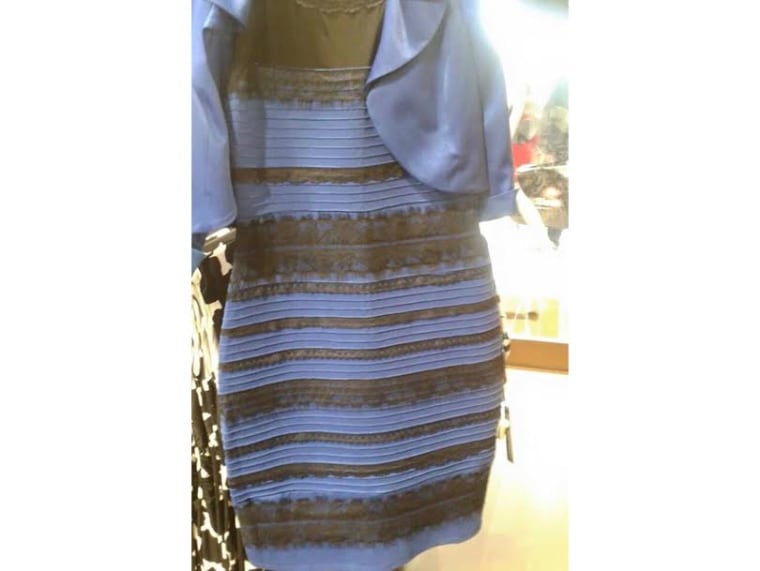 She hasn't worn it since the Feb. 21 wedding of her daughter, Grace, and has no plans to again unless someone makes her put it on for a special occasion.
In the weeks leading up to Grace's wedding, Cecilia texted her three photos of dress options and asked which was her favorite. When she responded, "the white and gold one," Cecilia became very confused and they went back and fourth about it for an hour.
After inquiring with her husband, Paul Bleasdale, who saw a blue and black dress in person and a white and gold one in the photo, she ended up hearing what color the rest of the world saw once it was posted online.
"As weird as I thought the whole color thing was, I never expected it to blow up as much as it did," Cecilia told TODAY.com.
She plans to sell it in an auction in the future, but for now, she enjoys opening up her closet and seeing the dress that confused the world.
2. The great llama escape
Bub Bullis and Karen Freund are the proud owners of Kahkneeta and Laney, the two llamas that escaped a Phoenix retirement home Feb. 26, sparking a chase seen by millions, bringing them Internet fame.
These days, they're laying low, living on Bullis and Freund's farm in Chino Valley, Arizona, along with six other llamas, a mule, rescue horse, dog and lots of chickens.
"Kahkneeta and Laney have grown so close since February," Freund told TODAY.com. "It's really sweet to see them always hanging out together."
Last month, their owners took the dynamic duo to the Arizona State Fair, and they're looking forward to celebrating the holidays together for their first year with the now-famous llamas.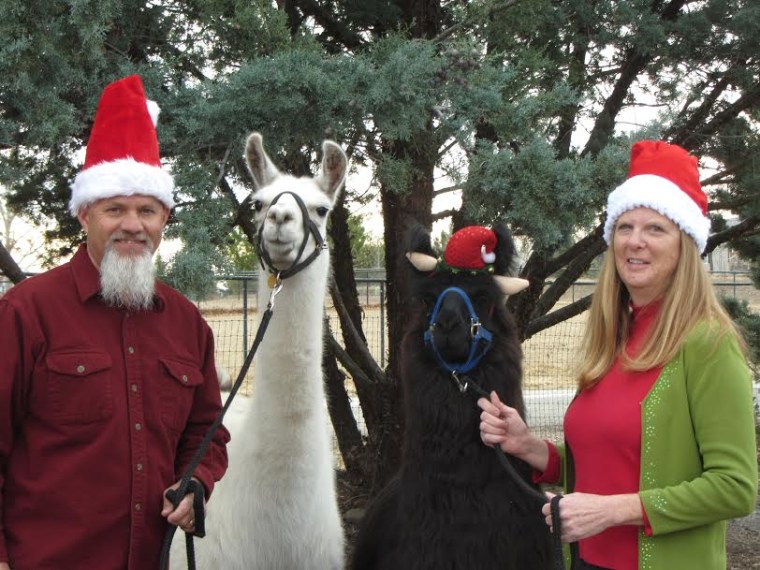 3. Alex from Target
We regret to inform you that Alex from Target no longer works at Target. Sorry ladies, you're not going to be able to hit up the chain store's Frisco, Texas, location to see his handsome face anymore, but you can catch him on the Digi Tour, a traveling festival of YouTubers and Vine stars.
The 17-year-old, whose last name is Lee, says his Internet fame changed his whole life.
"There isn't a day where someone doesn't recognize me," he told TODAY.com. "It's changed my life in a great way."
Oh yea, and now he's rocking blue hair.
4. The Left Shark
Dancer Bryan Gaw, aka "The Left Shark," gained attention for his unique dance moves during Katy Perry's Super Bowl halftime performance.
He's still flapping his fins with the pop star and just wrapped up the #PrismaticWorldTour after their 151th show in Costa Rica.
5. Pizza Rat
When we last saw Pizza Rat, he was scurrying down the subway stairs, pizza in tow. He didn't return our phone calls, but we found out from his Twitter account that he currently resides in the subway, just waiting for the next slice to come his way.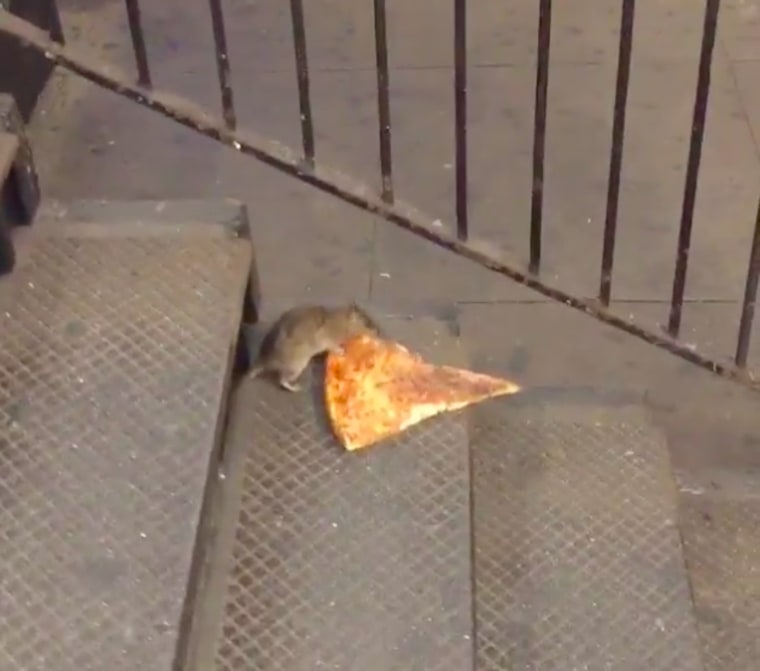 Oh yea, and he's single, too. Ladies, you know where to find him.