Ingredients
1

cup old-fashioned oats

2

cups water

1

cup grated zucchini, squeezed of all liquid
¾

cup egg whites (about 140g)
Salt, to taste

Pinch

cinnamon
Optional toppings
Mashed or sliced banana
Berries
Peanut or almond butter
Drizzle of maple syrup or honey
Chef notes
If you want a healthy breakfast that has all the good stuff — protein, good fat and carbs all packed into one — then zoats are for you! Don't know what they are? Zoats are simply this: oats, grated zucchini and egg whites all cooked together providing a decadent and filling breakfast experience. Just simply add a hashtag before this word and about a thousand recipes, pictures and posts will pop up through any given social media outlet. I've even noticed Jennifer Aniston eating them and that must mean something, right? 
Zoats put zucchini and oats together, two of our favorite ingredients! It sounds crazy, but give it a try — you'll be surprised how satisfying it is. 
Preparation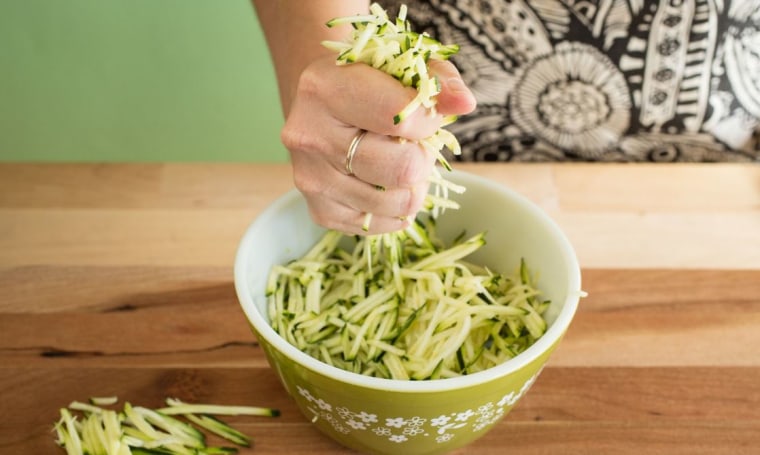 In a saucepan over medium heat, add oats, water and grated/squeezed zucchini and simmer until most of the liquid is absorbed, about 5 minutes.
Take off heat and add egg whites, stirring constantly.
Return to heat and continue stirring until nice and fluffy, 1 minute.
Season with salt and a pinch of cinnamon. Add optional toppings.