Ingredients
3

cups fresh cauliflower florets

2

teaspoons olive oil + 1 teaspoon olive oil, divided

1/4

teaspoon salt + 1 tablespoon salt, divided
1/2

pound ziti or other tubular pasta

1

pint cherry tomatoes, halved

1

medium lemon, zested and juiced
Preparation
Preheat the oven to 425 degrees F. Line a large rimmed baking sheet with foil or parchment paper.
Bring a 6-quart pot of water to a boil for the pasta.
While the pasta water is heating, toss the cauliflower with 2 teaspoons olive oil and 1/4 teaspoon salt in a bowl and spread in a single layer on the baking sheet. Roast for 15-20 minutes, until the cauliflower is tender and browning at the tips and edges.
When the pasta water comes to a boil, add 1 tablespoon salt to the water. When it dissolves, stir in the ziti.
While the ziti cooks, heat the remaining 1 teaspoon olive oil in a large saucepan or skillet over medium heat. Add the tomatoes and cook for 3-5 minutes, just until the tomatoes are starting to soften.
When the ziti is al dente, add it to the tomatoes along with 1/4 cup of the pasta cooking water, lemon juice, and roasted cauliflower. Stir and let the pasta cook for 30 seconds more to absorb the sauce.
Divide the pasta between 4 bowls and top each with a sprinkle of lemon zest. Serve immediately.
How to shop TODAY recipes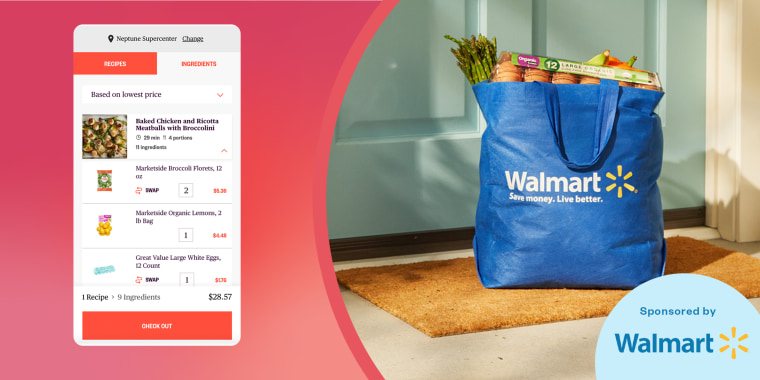 How to shop TODAY recipes
Here's everything you need to know about the cool new feature.
Learn More