TODAY Table is sponsored by Walmart. Our editors independently created this recipe. If you purchase the ingredients through our links, we earn a commission. Learn more about Shop TODAY.
Ingredients
2

navel oranges

2

pink or red grapefruits

3

cups watermelon, sliced

2

tablespoons pine nuts

1

tablespoon freshly squeezed lemon juice

1

tablespoon freshly squeezed orange juice
1

tablespoon red wine vinegar

1/2

teaspoon kosher salt, or to taste

1/4

teaspoon freshly ground black pepper, or to taste

2

tablespoons extra virgin olive oil

1/3

cup crumbled feta cheese

1

handful fresh mint leaves
Chef notes
Tired of regular old fruit salad or looking for a way to jazz up a cookout side dish? By adding refreshing mint and salty feta to fresh citrus fruits and juicy watermelon, it's easy to make a gorgeous dish that wows tastebuds and helps everyone cool off on a hot summer day. This fun summer salad uses red wine vinegar, a little orange and lemon juice, cracked pepper and olive oil to make a quick zingy dressing. Finally, roasted pine nuts add a smoky, slightly buttery flavor that gives this fruit-forward, inventive and easy salad its Italian flair. 
Preparation
1.
Peel the oranges and grapefruits, removing as much of the white pith as possible. Slice into wheels.
2.
Put pine nuts in a dry skillet and cook over medium-low heat, stirring often, until golden and fragrant. When they're golden brown, transfer to a plate to cool, otherwise they will continue to cook in skillet and burn.
3.
Whisk together lemon and orange juices, vinegar, salt, pepper and olive oil. 
4.
On a platter, layer the sliced fruits. Top with toasted pine nuts, crumbled feta and mint leaves. Drizzle with dressing.
This recipe is brought to you by TODAY with our partner Tasty and our sponsor Tums.
How to shop TODAY recipes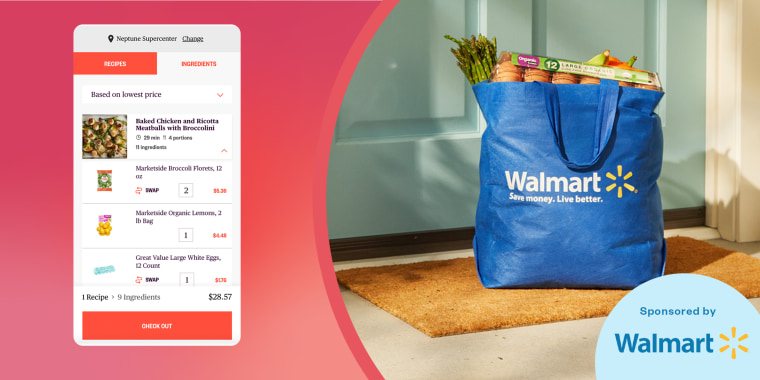 Here's everything you need to know about the cool new feature.