Ingredients
1/3

cup plain 2% Greek yogurt

1

tablespoon lemon juice

1/2

teaspoon salt

1/2

teaspoon freshly ground black pepper
2

(5-ounce) cans tuna, drained and flaked

1

celery stalk, chopped

1/2

cup grapes, halved

1/4

cup walnuts, chopped
Chef notes
Waldorf salad tastes like summer. A creamy, bright dressing livens up the tuna, and walnuts and grapes bring the texture. It's a substantial serving of protein and tastes fabulous on greens or with bread.
Swap option: Exchange half an apple for walnuts for the same crunch but fewer calories and grams of fat.
RELATED: TODAY recipes are now shoppable — and it makes ordering groceries online so easy
Preparation
1.
In medium size bowl, stir together Greek yogurt, lemon juice, salt and pepper.
2.
Add tuna, celery, grapes and walnuts. Stir to combine.
3.
Serve as a sandwich or over lettuce.  
How to shop TODAY recipes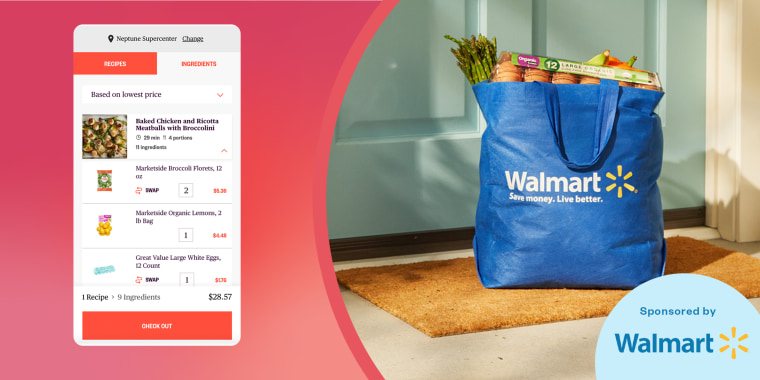 Here's everything you need to know about the cool new feature.