Ingredients
5

tablespoons neutral oil, such as vegetable or grapeseed, divided

2

medium poblano peppers or 1 large green bell pepper, stemmed and finely chopped

1

large yellow or red onion, peeled and finely chopped
kosher salt

4

cloves garlic, peeled and finely chopped

1½

tablespoons smoked paprika

1

tablespoon ground cumin

1

(7-ounce can) chipotle chiles in adobo

1

(15.5-ounce can) pinto beans, drained and rinsed

1

(15.5-ounce can) black beans, drained and rinsed
1

(15.5-ounce can) kidney beans, drained and rinsed

1

(28-ounce can) fire-roasted diced tomatoes

6

ounces Mexican-style lager, such as Modelo or Corona
lime wedges, for serving
freshly chopped cilantro, for serving
thinly sliced scallions or finely diced white onion, for serving
pickled onions and/or jalapeños, for serving
sliced or cubed avocado, for serving
crushed tortilla chips, for serving
Chef notes
Whether or not you care about watching sports, odds are you can delight in the food typically eaten while watching sports. Like nachos and Buffalo wings, chili is one of those dishes that tends to show up on a game day spread. This smoky three-bean chili recipe celebrates all there is to love about the classic dish, but happens to be completely vegan and super-affordable at that — two things that come in handy when buying food to feed a crowd of eaters, some of whom may not eat meat. 
This chili gets the bulk of its flavor from simple pantry ingredients: namely, canned chipotle chiles in adobo and fire-roasted tomatoes. The chiles bring a rich heat and the tomatoes lend smoky-sweetness; the flavors are layered with smoked paprika, cumin and fresh aromatics. For heft, three cans of beans do the work of any ground meat (you could use all of the same beans if you'd like, but the textural and visual variety of a mix of pinto, black and kidney beans is my preference.) To help the mixture thicken, crush some of the beans with the back of your spoon before simmering.
And it wouldn't be a game day recipe if there wasn't beer involved. But this isn't just for kicks: Beer imparts a subtly sweet, malty flavor to the chili that adds complexity that can't be matched. Finally, toppings. Some are just as important as the chili itself: Fresh cilantro and alliums, avocado and crushed tortilla chips are a must when serving chili as a one-bowl meal. Of course, if you're not vegan, feel free to top the chili with loads of sour cream and shredded cheese. Oh, and I doubt anyone would be upset about a skillet of cornbread showing up alongside.
Swap Option: If you have strict plant-based eaters at the table, ensure your beer is certified vegan, like the brands mentioned in the recipe. The alcohol will cook off as the chili simmers, but it can be easily swapped with 1½ cups vegetable stock or water and a pinch of granulated sugar to round out the flavors.
Preparation
1.
In a large heavy-bottom pot, such as a Dutch oven, heat 4 tablespoons oil over medium heat. Add onion and peppers, season with a big pinch of salt and sauté, stirring often, until softened, 5 to 8 minutes. Stir in garlic and cook until fragrant, about 30 seconds.
2.
Make a well in the center of the vegetables and add remaining 1 tablespoon oil. Add paprika and cumin to the oil and let the spices bloom for 30 seconds. Add 1 chipotle chile in adobo and 2 tablespoons of the sauce. Add all of the beans and another big pinch of salt, and use a wooden spoon to break up some into smaller chunks. Stir in tomatoes and beer. Bring mixture to a boil. Taste and add another 1 to 3 tablespoons chile sauce (reserve remaining chiles and sauce for another use — they can be transferred to an airtight container and frozen for up to 6 months). Reduce heat to medium-low and simmer, stirring occasionally, until the mixture has reduced to your preferred chili texture, 20 to 40 minutes.
3.
Season the chili with more salt to taste. Place a dish of lime wedges on the table for squeezing. Serve chili in bowls with fresh cilantro, pickled onions and/or jalapeños, sliced avocado and crushed tortilla chips.
How to shop TODAY recipes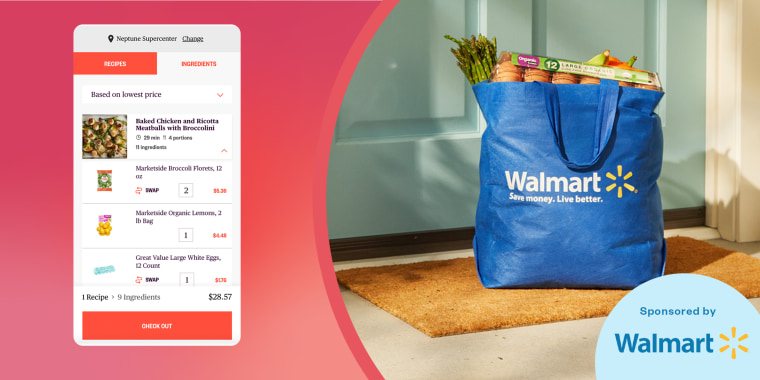 Here's everything you need to know about the cool new feature.