Chef notes
Loaded with beans, quinoa and veggies, this Mexican-inspired stew is guaranteed to make your mouth water — plus, it's vegan if you omit the cheese garnish!
Technique tip: Use the 1/2 cup of water if the quinoa isn't covered.
Swap options: This dish is vegetarian but you can definitely add shredded rotisserie chicken. For a protein-rich meatless alternative, add tofu towards the end of the cooking process.
Ingredients
3

tablespoon olive oil

1

medium onion, diced

3

garlic cloves, minced

1

red bell pepper, diced

2

celery stalks, diced

2

tablespoons tomato paste

2

cups quinoa

1

(16-ounce) can crushed tomatoes

2

cups vegetable stock
2

(8-ounce) cans pinto beans or black beans

1/2

cup water, if needed

1

teaspoon ground coriander

1

teaspoon ground cumin

1

tablespoon dried oregano
Kosher salt and freshly ground black pepper, to taste
Fresh cotija cheese, sliced avocado and cilantro leaves, to garnish (optional)
Warm corn tortillas, to serve (optional)
Preparation
In a medium-sized pot on medium-low heat, add olive oil, onion, garlic, bell peppers and celery, sauté until soft and translucent, 2 to 3 minutes. Add tomato paste and cook for another 2 to 3 minutes.
Add quinoa and stir to combine. Add the crushed tomato, veggie stock, beans, water (if needed), coriander, cumin, oregano, salt and pepper. Cook until the quinoa is done, about 10 minutes. The consistency should be stewy, not watery. Garnish with cotija cheese, if using, sliced avocado and cilantro leaves, and serve with warm tortillas.
How to shop TODAY recipes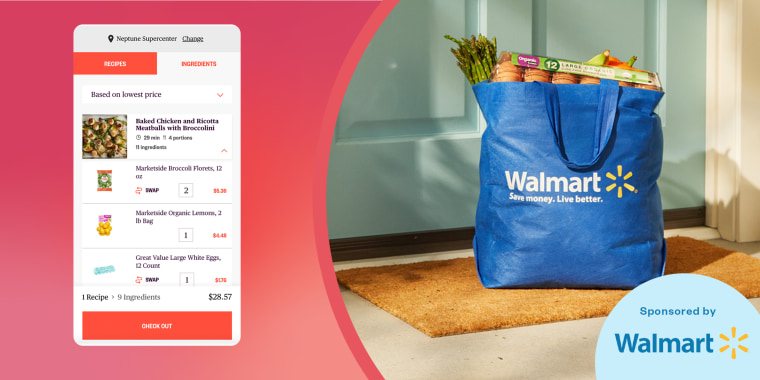 How to shop TODAY recipes
Here's everything you need to know about the cool new feature.
Learn More