Chef notes
As soon as the weather turns cold, it becomes almost mandatory to make a big batch of your favorite soup. If you can't seem to decide between something hearty and protein-packed and something brothy and vegetable-forward, this is the recipe for you. This soup is hearty and satisfying without feeling too heavy. Spicy Italian sausage, leafy green kale and cheese-filled tortellini all simmer together in a flavorful tomato broth. The best part? Everything comes together in one pot. 
The spicy sausage adds a ton of flavor to the base of this soup (if you're not a fan of heat, you can use sweet Italian sausage instead). We sauté crumbled links of sausage until they are cooked through and evenly browned. The fat that is rendered from the sausage is then used to cook the onions and garlic. A glug of your favorite red wine not only imparts some depth of flavor, but it also helps deglaze the bottom of the pot — the acid from the wine will help release any browned bits of sausage and aromatics from the pot (no man left behind!) Once everything simmers for a while with chicken broth and fresh tomatoes (you can use canned if you can't find them fresh), we like to bulk up the soup with torn pieces of kale and bite-sized tortellini. By the time the pasta is cooked through, the greens will have wilted and become tender. 
This soup makes enough to serve eight, so it's a great dish to make for a crowd. It's perfect for meal prep or to eat the next day as leftovers. Garnish with fresh basil and a sprinkle of Parmesan cheese if you'd like. 
Ingredients
1

pound hot Italian sausage, casings removed
olive oil, as needed

1

cup yellow onion, diced

2

cloves garlic, minced

1/2

cup dry red wine

5

vine ripened tomatoes or 6 plum tomatoes, diced

5

cups chicken broth

1

cup carrots, diced (about 2 small carrots)
10

fresh basil leaves, plus more to garnish

1

teaspoon dry oregano

2

cups lacinato kale, chopped and packed full

8

ounces fresh cheese tortellini pasta

1/2

teaspoon kosher salt

1

teaspoon freshly ground black pepper

1/2

teaspoon crushed red pepper flakes
Preparation
1.
In a large pot over medium-high heat, add the sausage and cook, breaking up the meat. Once browned and cooked through, remove sausage crumbles to a plate using a slotting spoon, reserving leftover oil in the pot. 
2.
In the same pot, add onions and garlic and sauté until soft and tender, 3 to 5 minutes. Add more olive oil if there isn't enough reserved oil from the Italian sausage. 
3.
Add wine and bring to a boil, scraping up any brown bits. Cook for an additional 2 minutes or until liquid is reduced by about a quarter. 
4.
Add tomatoes and cook down, stirring occasionally, until mixture thickens, 10 to 12 minutes. Add oregano and cook for an additional 30 seconds. Add the chicken broth, carrots, basil and sausage and bring to a boil. Taste for seasoning, adding salt and pepper if necessary.
5.
Reduce heat to a low simmer and cook partially covered for 30 minutes.
6.
Remove lid and skim the fat from the top of the soup with a spoon and discard. 
7.
Add the chopped kale and allow to wilt into the broth. When the soup is done, add the tortellini and cook according to package instructions, about 5 minutes. Season with more salt, black pepper, red pepper flakes and stir well.
8.
Remove from the heat, portion the soup into bowls. Garnish with extra basil if desired.
How to shop TODAY recipes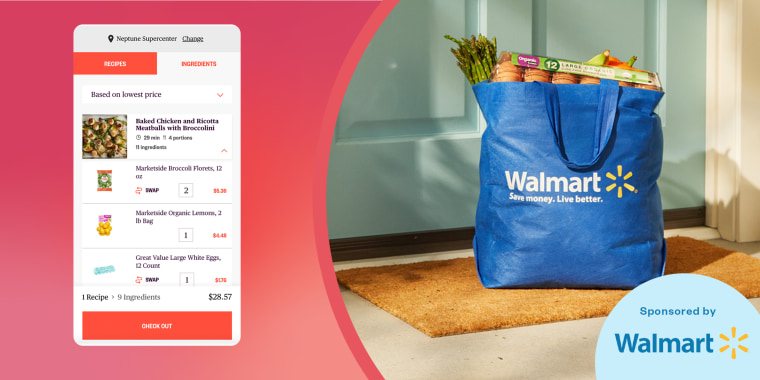 How to shop TODAY recipes
Here's everything you need to know about the cool new feature.
Learn More