Chef notes
The easiest way to make sangria even more festive is to turn it into a sippable tropical vacation! This take on the fruity Spanish drink features rosé wine and a rainbow of tropical fruits such as n kiwi, pineapple and mango. It's simple to pull together and equally as easy to enjoy. This is sunshine in a glass.
While traditional Spanish sangria typically calls for red wine, this lighter, brighter version opts for rosé. Be sure to select a dry rosé wine since the other ingredients in the cocktail — namely, Cointreau, simple syrup and fruit — provide plenty of sweetness themselves. Not familiar with Cointreau? It's a French orange liqueur that's also a key player in a classic margarita. Its clean, citrusy flavor pairs extra well with the wine and tropical fruits. You can always use another orange liqueur such as Triple Sec or Grand Marnier in its place.
To bump up the citrus flavors in this sangria, use orange seltzer to top off the drink instead of plain seltzer. If you can't find orange seltzer, lemon, lime or even grapefruit seltzer will also work. 
Like most sangria recipes, this one can be made ahead and will even get better with a few hours up to an overnight rest. Combine the rosé wine, Cointreau, simple syrup, kiwi, pineapple and mango in a pitcher, cover and refrigerate. When you're ready to serve the sangria, add ice to the pitcher and top it off with seltzer. To make this drink as fun as it's intended to be, don't forget to serve glasses with a tiny umbrella garnish. You'll feel like you're on vacation after just one sip.
Get Ingredients: If you don't have everything you need on hand, you can easily purchase all of the ingredients (just click the orange button below that says 'Get Ingredients'). You can pick and choose exactly what ingredients you need based on what's in your pantry and they'll be on your doorstep before you know it. 
Ingredients
1

bottle rosé wine

1/2

cup orange liqueur, such as Cointreau

1/2

cup simple syrup

2

kiwi fruits, peeled and sliced
1

cup fresh pineapple, peeled and diced

1-2

mangoes, peeled and diced
ice, for serving

2

cups of chilled plain or orange seltzer
Preparation
In a large pitcher, add rosé wine, Cointreau and simple syrup and stir to combine. Add kiwi fruits, pineapple and mangoes and stir. Add ice and chilled plain or orange seltzer before serving.
How to shop TODAY recipes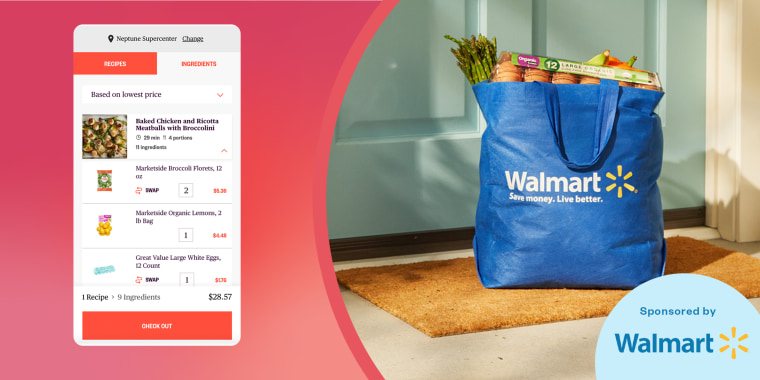 How to shop TODAY recipes
Here's everything you need to know about the cool new feature.
Learn More