Ingredients
2

large egg yolks

5

tablespoons sugar, divided

1

tablespoon brandy or cognac

1

8-ounce container mascarpone, at room temperature

1

cup heavy cream, chilled
1/2

cup brewed espresso

1/4

cup nut liqueur, like Nocello, Frangelico or Pisa

8

hard Italian ladyfingers (savoiardi)

4

ounces finely chopped extra–dark bittersweet chocolate
Unsweetened cocoa for dusting
Chef notes
Come dessert time, serving individual glasses of tiramisu is a piece of cake (well not literally). Not only will these impress your guests, but everyone is guaranteed to get one! This recipe easily doubles and can be prepared in any 8-ounce glass, ramekin or custard cup. Nut liqueurs, such as Nocello, Frangelico or Pisa, add a sweet nutty flavor but don't worry if you can't find them. Dark rum is a fine alternative, but since it's not sweetened, you may want to add a tablespoon of sugar to the hot espresso.
Preparation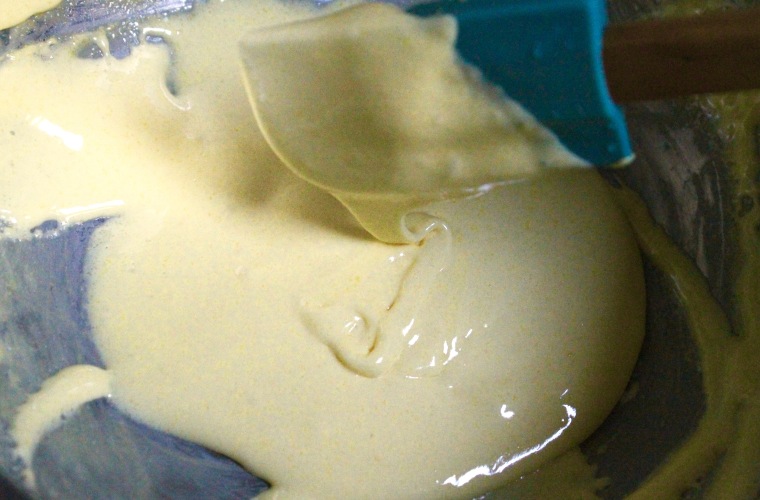 1.
Put the egg yolks, 4 tablespoons of the sugar and the brandy into a medium heat–proof bowl set over a pan of simmering water. Using a handheld electric mixer, beat the mixture on medium–high speed until pale and thick and an instant read thermometer registers 165°F, about 6 minutes. Remove from the heat and beat until no longer warm. Beat in the mascarpone, just until combined.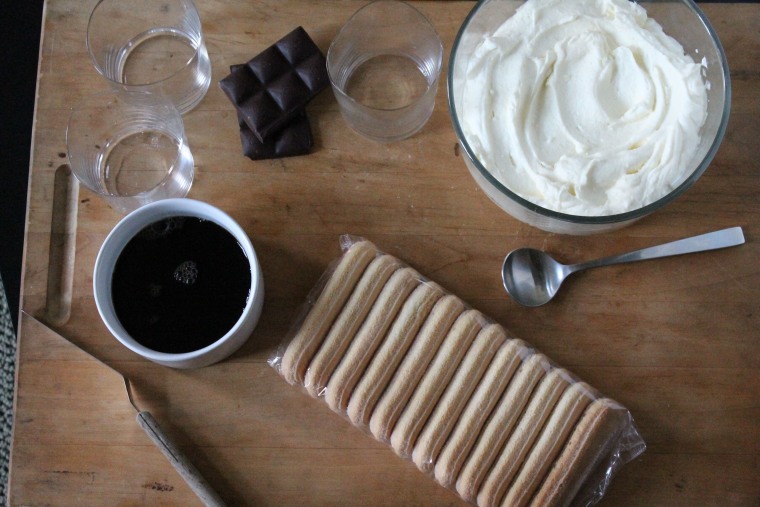 2.
In another bowl, beat the heavy cream with the remaining tablespoon of sugar until soft peaks form. Using a rubber spatula, fold the cream into the mascarpone mixture until evenly combined.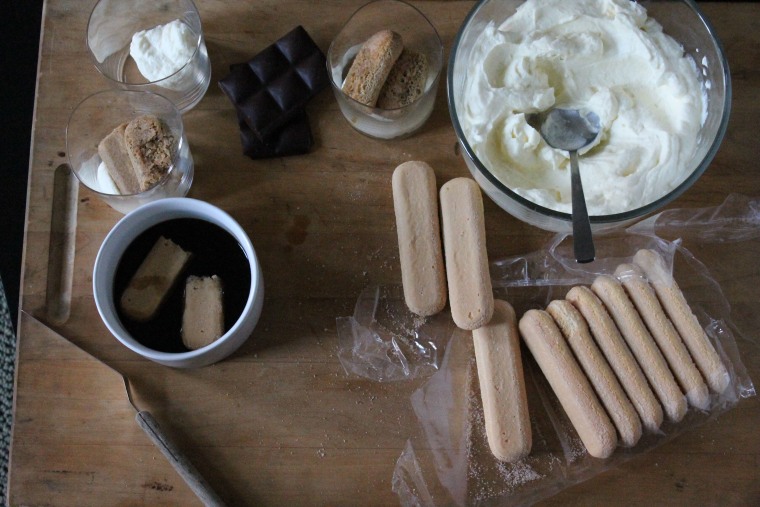 3.
In a small bowl, combine the espresso and liqueur. Spoon 1/3 of the mascarpone mixture into the bottoms of 4 (8–oz) glasses. Break a ladyfinger in half and dip it in the espresso mixture, letting it soak for about 2 seconds. Let the excess drip back into the bowl, then add the ladyfinger to a glass. Repeat with 3 more ladyfingers. Sprinkle with 1/3 of the chocolate. Top with half of the remaining mascarpone mixture. Repeat with the remaining ladyfingers and half of the remaining chocolate. Top with the remaining mascarpone mixture and using an offset spatula, spread it even with the top of the glass. Sprinkle with the remaining chocolate and dust with cocoa. Refrigerate until chilled, at least 4 hours, preferably overnight.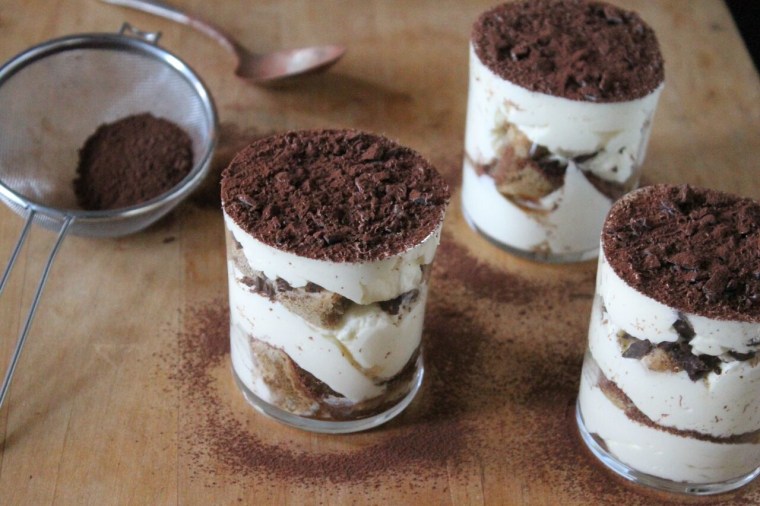 Just before serving, dust the tops with cocoa again.
Grace Parisi is a New York City-based food writer, cookbook author and food stylist. Her book, Get Saucy, was nominated for a James Beard award. Her latest book, Quick Pickles comes out in Spring 2016. Follow her on Instagram and Twitter.