Ingredients
1 1/2

cups cooled black or green tea

2

teaspoons stone ground mustard

1

teaspoon Dijon mustard
1

tablespoon fresh marjoram, roughly chopped

1

tablespoon fresh oregano, roughly chopped

2

tablespoons extra virgin olive oil
Chef notes
This marinade is great for steak, and this recipe makes enough for about 2 pounds of meat. 
Preparation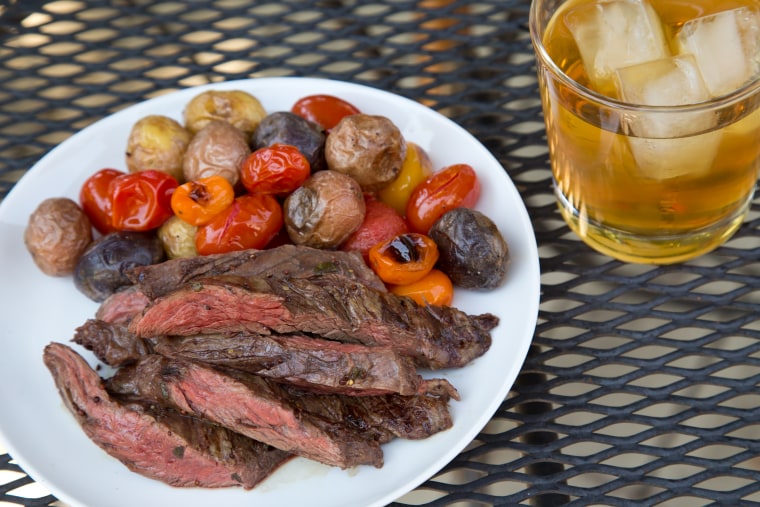 Whisk the tea, both mustards, marjoram, and oregano together in a bowl or large measuring cup. Whisk in the olive oil until the marinade has the consistency of a very loose vinaigrette.
Pour over red meat or poultry in a large, wide dish or zip-top bag and marinate in the refrigerator for up to 24 hours.
Remove the meat from the marinade and lightly pat dry with paper towels. Discard the marinade.
Grill the meat to your preference.