Ingredients
For the spice mix
1

cup paprika

1/2

cup cumin

1/3

cup garlic powder

1/3

cup onion powder
1/4

cup dried oregano

2 1/2

tablespoons salt

1-2

tablespoons red pepper flakes
For the chili
1

pound lean ground beef or turkey

1/3

cup seasoning mixture

1/2

tablespoon unsweetened cocoa powder
1

28-ounce can crushed tomatoes

1

15-ounce can red kidney or pinto beans, rinsed and drained

1

tablespoon brown sugar, optional
For the tacos
1

pound lean ground beef or turkey

1/3

cup seasoning mixture
1

tablespoon cider vinegar

1/2

tablespoon brown sugar
Chef notes
When I was growing up, at least once a month my mom made either chili or tacos. She'd stock up on the seasoning packets and ground beef whenever they went on sale, and keep them as a back-pocket, budget-friendly possibility for nights when she couldn't face cooking a full meal from scratch. And now that I'm a mom myself, I do the same. The only difference is, I use a homemade seasoning mix, which I make in a big batch and use whenever the whim strikes. 
Those big batches take about five minutes to throw together (you're just measuring a bunch of spices, then stirring). Each portion costs less than the packaged varieties, and it doesn't have any of the extra ingredients you might find in a store-bought mix (anti-caking agents and preservatives? I think not). Plus, the basic mixture works for both tacos and chili. The only difference is in the preparation: Chili gets canned tomatoes and beans and a bit of cocoa powder, which adds depth and richness, while tacos get a splash of vinegar and a touch of brown sugar, giving them an irresistible sweet-hot tang.
Make a batch of this seasoning mix today, and you'll never buy the packets again.
Preparation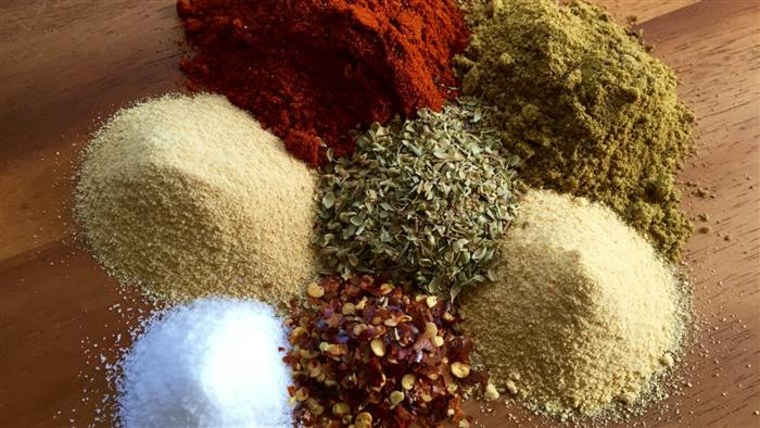 To make the seasoning mix:
Combine all ingredients; store in an airtight container for up to 6 months.
To make chili:
Brown the ground meat, and drain any excess fat. Add the spice mixture and cocoa powder and cook 1 to 2 minutes, then add 1 cup of water and the tomatoes with juice. Cover and simmer 20 minutes. 
Add the beans, then simmer uncovered for another 10 minutes. Taste and if the chili's too spicy, add the optional brown sugar. 
Serve with shredded cheddar cheese, sour cream, and diced red onion or scallion, and your choice of rice, tortillas, tortilla chips, or cornbread.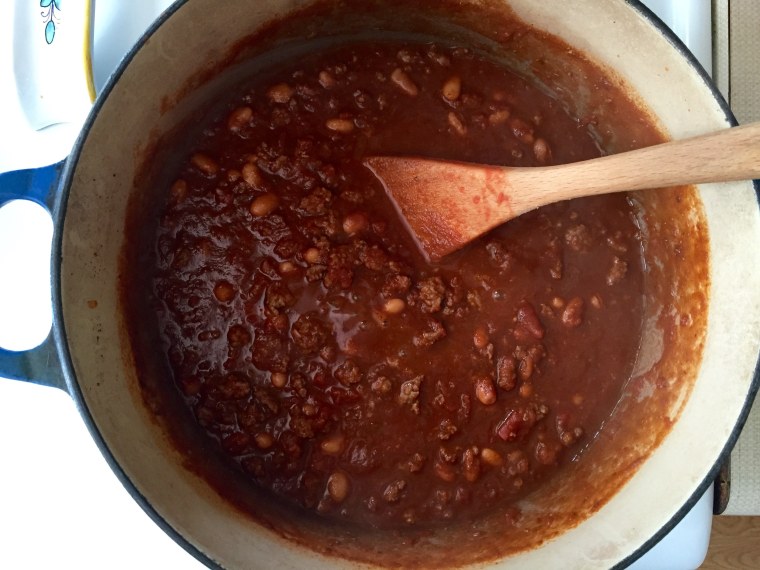 To make tacos:
Brown the ground meat in a skillet over medium heat, and drain any excess fat. Sprinkle with the seasoning mix and add 1/2 cup of water, then lower the heat and simmer, stirring occasionally, for 10 to 15 minutes, until the mixture is moist but most of the liquid has evaporated. Stir in the vinegar and brown sugar and simmer another 2 to 3 minutes.
Serve with tortillas or taco shells, shredded lettuce and cheese, chopped tomatoes, sour cream, and salsa.