Ingredients
2

tablespoons unsalted butter

1

clove garlic, lightly smashed

3

tablespoons all-purpose flour

1¼

cups whole milk

1½

tablespoons Dijon mustard

1

tablespoon chopped parsley, plus more for garnish
1

tablespoon chopped chives

1/2

teaspoon chopped thyme
Salt and freshly ground pepper

8

slices sourdough or rustic country bread

8

slices good quality ham

1½

cups coarsely shredded Gruyère
Chef notes
Croque Monsieur is France's super-luxe answer to America's much beloved sandwich–grilled cheese. Even in its simplest form of cheese, bread, ham and a simple béchamel (white sauce), the result is so much more than the sum of its parts. And like its American counterpart, the variations are endless. In addition to, or in place of, the ham, add sautéed mushrooms, wilted greens, crumbled chorizo or even kimchee. For cheese, try imported Fontina, Manchego, Comté or Emmental Swiss. And season with truffle salt, herbes de Provence, fresh tarragon or horseradish and see how interesting things get! A great thing about this dish is that it can be assembled early in the day, or even the night before (and refrigerated), then baked as guests arrive.
Preparation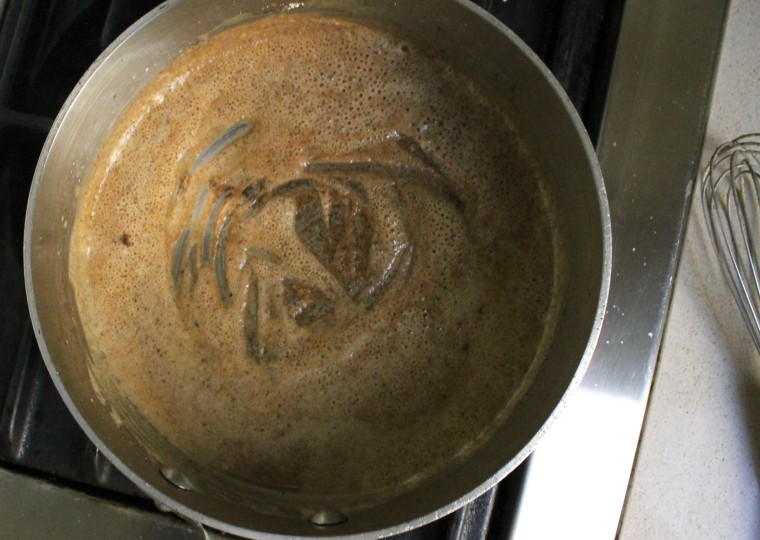 1.
Preheat the oven to 425° and line a baking sheet with parchment. Make the Béchamel Sauce: In a medium saucepan, melt the butter. Add the garlic and cook over moderate heat until golden, about 3 minutes. Discard the garlic and whisk in the flour. Cook over moderate heat until nutty and golden, about 4 minutes. Whisk in the milk and cook, stirring, until very thick and bubbling, about 5 minutes. It should be as thick as pudding.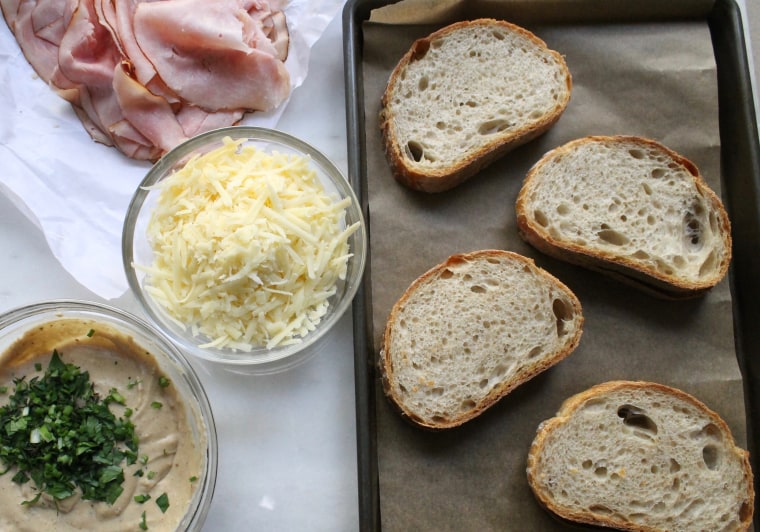 2.
Transfer to a bowl, stir in the mustard and herbs and season with salt and pepper.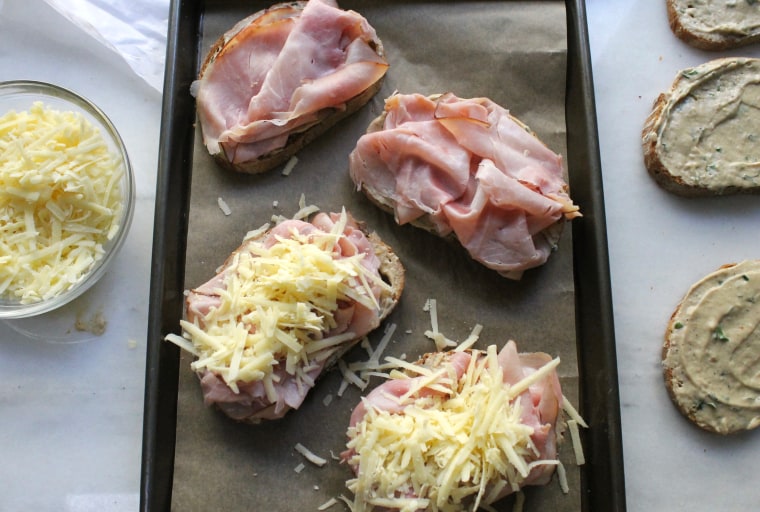 3.
Spread the béchamel onto each slice of bread, being sure to cover it completely. Place the ham on 4 slices and sprinkle with half of the cheese.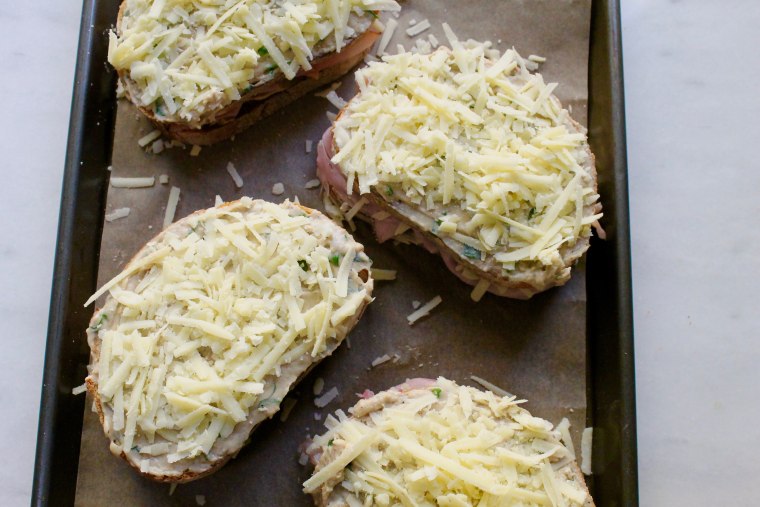 4.
Place the remaining bread on top with the béchamel side out and sprinkle with the remaining cheese.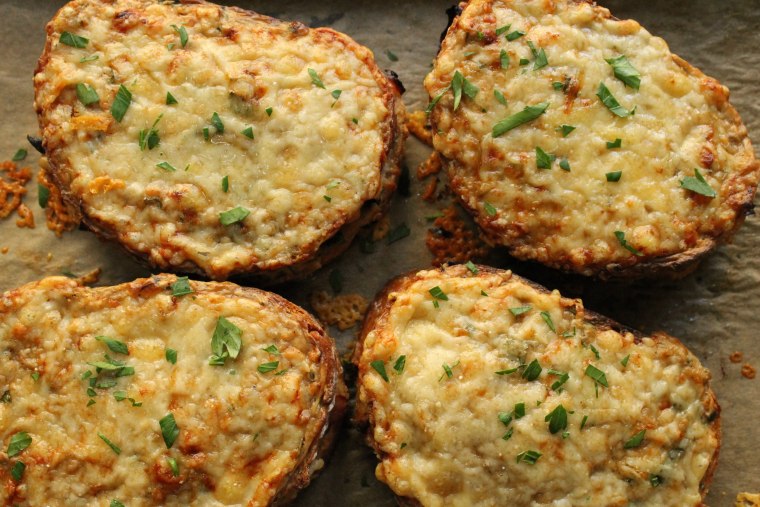 5.
Bake in the center of the oven until the tops are golden and bubbling and the bottoms are toasted, about 20 minutes. Sprinkle with parsley and serve right away.
Grace Parisi is a New York City-based food writer, cookbook author and food stylist. Her book, Get Saucy, was nominated for a James Beard award. Her latest book, Quick Pickles comes out in Spring 2016. Follow her on Instagram and Twitter.