Chef notes
This refreshing non-alcoholic spritzer combines ripe in-season summer stone fruits with fresh citrus, honey and seltzer for a light and refreshing fizzy beverage the whole family can enjoy.
Technique Tip: Prep the purée up to two days in advance, but wait until just before serving to combine with ice and seltzer
Get Ingredients: If you don't have everything you need on hand, you can easily purchase all of the ingredients (just click the orange button below that says 'Get Ingredients'). You can pick and choose exactly what ingredients you need based on what's in your pantry and they'll be on your doorstep before you know it. 
Ingredients
For the Purée
1/2

cup water

1½

cups cherries, pitted and halved

1½

cups sliced ripe peaches or plums, or a mixture of both

1/4

cup honey
1

tablespoon granulated sugar

1/2

teaspoon kosher salt

1/2

teaspoon almond extract
zest and juice of 2 lemons
For the Spritz
1

peach, sliced

1/2

cup cherries, pitted and halved
ice, for serving
1

liter seltzer water (plain, citrus, cherry or peach)
fresh mint, for garnish
Preparation
In a blender, combine water, cherries, peaches or plums, honey, sugar, salt, almond extract, lemon juice and zest and purée until very smooth. Strain through a fine-mesh sieve placed over a bowl and use a whisk to push as much of the purée through as possible. Discard the pulp and transfer the fruit purée to a large pitcher. Cover with plastic wrap and chill at least 30 minutes, or until very cold (up to 2 days).
Add the remaining sliced peaches, cherries and ice to the pitcher. Top with seltzer, stir well to combine and garnish with sprigs of mint. Serve immediately.
How to shop TODAY recipes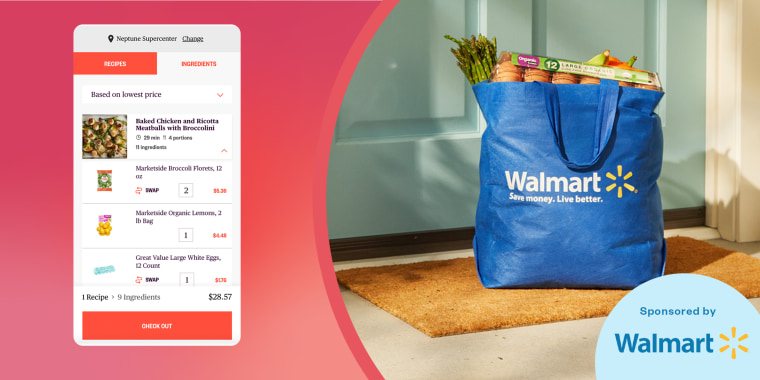 How to shop TODAY recipes
Here's everything you need to know about the cool new feature.
Learn More