Ingredients
3/4

cup granulated sugar

3/4

cup water
1

cup fresh cranberries

1/4

cup sanding sugar or additional granulated sugar
Chef notes
You don't need to be a pastry chef or a professional baker to make sugared cranberries. They're way easier to make than you might expect and they add festive, flavorful flair to your holiday recipes. Sugar-coated cranberries that look as if they were kissed by Jack Frost are seriously easy to make. All you need to make them is sugar and water!  
It's no joke — the method is really that simple: Soak fresh cranberries overnight in homemade simple syrup (which you can make with equal parts of granulated sugar and water), then drain and toss in sparkling sugar. Use your sugared cranberries as garnishes for holiday cocktails, as glittery toppings for pies, cakes, or cupcakes, tossed in a refreshing winter salad or as a sweet-tart treat on their own. They're a must-make for the traditional Bûche De Noël aka a Yule Log cake, too. 
Bonus: they only take 15 minutes to make, including five minutes of stovetop cooking. Plus, you can make them ahead (in fact, you have to–in order for the cranberries to fully absorb the sweetness from the simple syrup, they need to soak overnight). But during the holiday season, we love any opportunity we can get to do a little bit of baking prep work in advance.
Swap Option: Use this technique to sugar other ingredients, like fresh rosemary, nuts, grapes, and fresh ginger. Don't try this with delicate fruit like citrus wedges (though anything with rinds or peels will work), as they aren't sturdy enough to hold their weight under the simple syrup for hours.
Technique Tip: If you have leftover sugared cranberries, use them to make jam to preserve holiday flavor a little while longer. If you follow the steps to properly can jams and jellies, they should last for up to one month once opened.
Preparation
1.
In a small saucepan, heat the sugar and water over medium heat, stirring occasionally to help the sugar dissolve. When the syrup comes to a simmer, remove from the heat. 
2.
Place the cranberries in a heatproof bowl and pour the hot simple syrup over the berries. Let the cranberries soak in the syrup for at least 8 hours or overnight.
3.
Place the sanding sugar in a large bowl. 
4.
Drain the cranberries (you can reserve the used simple syrup for cocktails; store for up to 1 month in the refrigerator). Toss the cranberries in the sanding sugar until completely coated. 
5.
Spread the cranberries out on a rimmed baking sheet until dry, about 30 minutes. Use or store in a lidded container at room temperature for up to 1 week.
How to shop TODAY recipes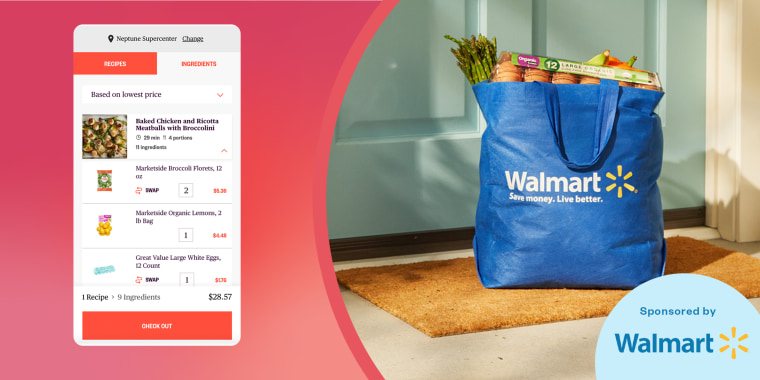 Here's everything you need to know about the cool new feature.