Chef notes
When the house is simply too hot to turn on the oven, but you want a dessert that's a bit more impressive than just a scoop of ice cream, that's when it's great to have some no-bake treats in your back pocket. Recipes like icebox cakes, ice cream pies and these strawberry cheesecakes require minimal effort and no heat, but still reward you with big flavor and presentation points.
The recipe starts by macerating the strawberries with sugar and letting the mixture sit for 30 minutes. This technique softens the fruit and draws out its natural juices to give the cheesecake the strongest berry flavor possible. Beat the macerated berries and lemon juice into some cream cheese, then fold in whipped heavy cream to form a filling that's both sweet and decadent, tangy and light. 
Next, the fluffy, creamy cheesecake filling is poured into store-bought mini pie crusts, but you can also opt for a full one. Chill in the fridge for at least four hours or better yet, overnight, before serving. Decorate with a sliced strawberry, chocolate curls or a dollop of whipped cream. Not only do these mini desserts look adorable, but they taste amazing, too.
Technique Tip: To fill the individual pie crusts as smoothly and with the least mess possible, add the cheesecake filling to a zip-top bag with a corner snipped off and pipe into the shells. 
Swap Option: Any summer berry like blueberry or blackberries, can be used in place of strawberries depending on your preference.
Ingredients
1½

cups strawberries, roughly chopped

1/4

cup granulated sugar

1/2

cup heavy cream
1

(8-ounce) package cream cheese, room temperature

2

teaspoons lemon juice

6

mini-graham cracker pie crusts or 1 regular-sized graham cracker crust
Preparation
1.
In small bowl, stir together strawberries and sugar. Let mixture sit for at least 30 minutes to allow strawberries to release their natural juices. This technique, called macerating, softens the fruits, draws out their liquid and creates a syrup.
2.
Add heavy cream to a bowl. Using a stand mixer or hand mixer, whip until stiff peaks form. Set aside.
In bowl of stand mixer, fitted with paddle attachment, beat cream cheese until smooth. Beat in strawberries and their syrup until combined, scraping sides of bowl as needed. Beat in lemon juice. Fold whipped heavy cream into the cream cheese mixture. 
3.
Pour the creamy mixture into pie crusts (or you may use one large, pre-made shell). Cover with plastic wrap and refrigerate until firm, at least 4 hours, or overnight. To serve, top with fresh berries. 
How to shop TODAY recipes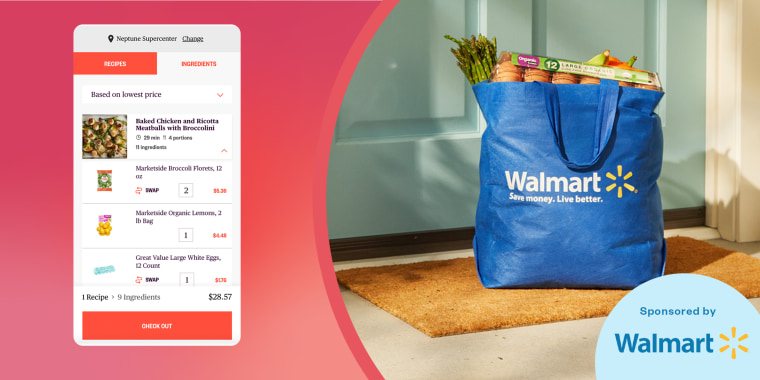 How to shop TODAY recipes
Here's everything you need to know about the cool new feature.
Learn More