Chef notes
A variety of fresh seafood and bright, tomatoey broth make this hearty stew reminiscent of a classic cioppino. The addition of spicy chorizo adds hot and smoky flavors that really make this dish a standout.
Swap options: The seafood and chorizo can be substituted for whichever sausage or seafood you like. Cook time would vary depending on seafood, though.
Ingredients
1

medium yellow onion, finely chopped

6

large cloves garlic, minced

4

tablespoon olive oil

1

teaspoon dried oregano

1

teaspoon crushed red pepper flakes

1/2

pound chorizo sausage

2

tablespoons tomato paste
1

cup white cooking wine

1

(15-ounce) can diced tomatoes

2

cups chicken or fish stock

1

bay leaf

1

pound mussels

1/2

pound deveined and cleaned shrimp

7

ounces picked crabmeat
Preparation
1.
In a medium-sized Dutch oven, sauté onion and garlic in olive oil on medium-low heat for 5 minutes until translucent. Add oregano, pepper flakes, chorizo and tomato paste, and cook for about 5 minutes to cook out the tomato paste.
2.
Add white wine, diced tomato, stock and bay leaf, and let come to a boil, about 2 to 3 minutes. Then add your mussels and cover until they open, 3 to 4 minutes. Uncover the pot, add the shrimp, stir and let cook until the shrimp is cooked, about 4 minutes.
3.
Turn off the heat, add the crabmeat and stir gently, making sure not to break up the crabmeat lumps. Pour up a bowl and serve with some toasted crusty bread.
How to shop TODAY recipes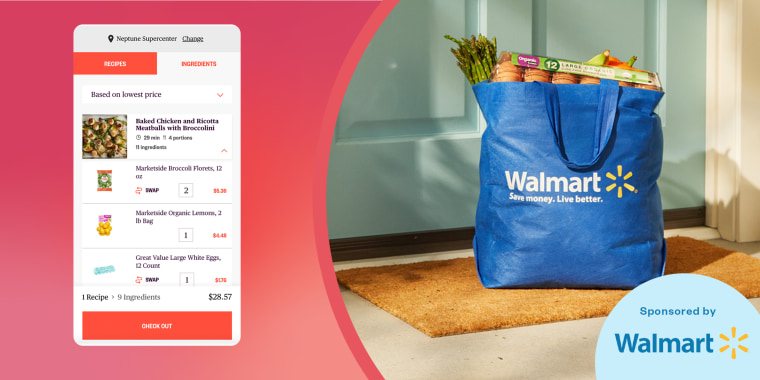 How to shop TODAY recipes
Here's everything you need to know about the cool new feature.
Learn More