Ingredients
2

15-ounce cans black beans, drained and rinsed

1

chipotle pepper in adobo sauce

1

cup roughly chopped fresh cilantro, including stems, plus more for garnish

1

clove garlic, smashed

4

tablespoons fresh lime juice
1

teaspoon cumin

1

teaspoon kosher salt

1

tablespoon olive oil

1

ear sweet corn, kernels cut off the cob
Chef notes
About the recipe: Smoky chipotle peppers bring the heat to this Southwestern-inspired dip. Use just one pepper if you want a mild dose of spiciness, or add more adobo sauce or pepper if you want to amp up the burn. If possible, use fresh, in-season corn  — the raw kernels' juicy sweetness will offset the heat. 
Preparation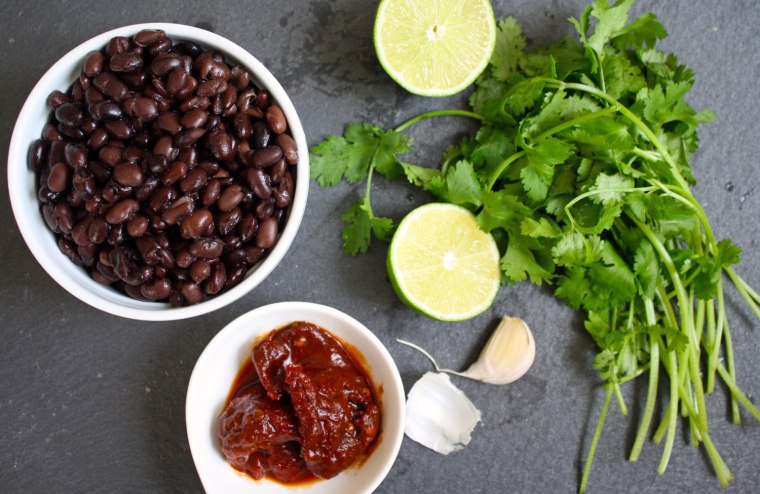 1.
In a food processor, place the beans, chipotle pepper, cilantro, garlic, lime juice, cumin and salt. Process and drizzle in the oil until the mixture is smooth. Stir in the corn kernels.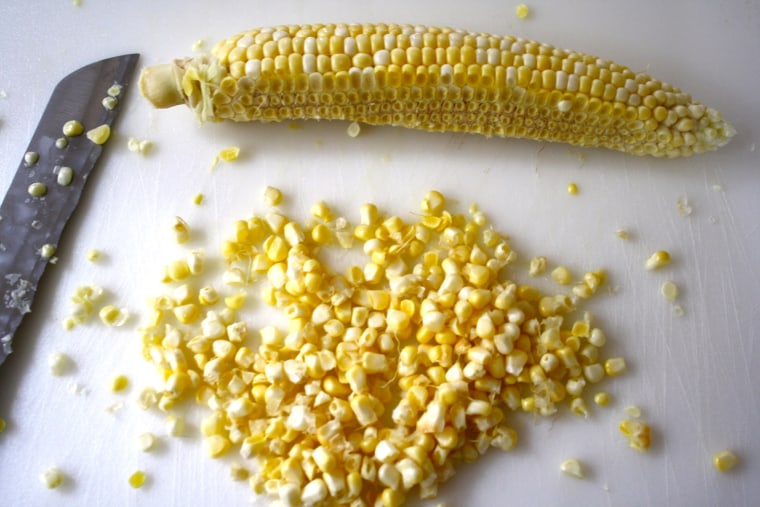 2.
Garnish with chopped cilantro before serving.