Chef notes
This easy recipe makes use of leftovers and basic pantry staples for a quick meal. For a kid-friendly twist, top these bowls for sour cream, sliced avocado and a sprinkle of cheese.
Swap Option: You can use other grains besides quinoa such as jasmine rice, farro or bulgur. You may substitute the shrimp for other proteins such as chicken, tempeh, tofu or lean beef.
Get Ingredients: If you don't have everything you need on hand, you can easily purchase all of the ingredients (just click the orange button below that says 'Get Ingredients'). You can pick and choose exactly what ingredients you need based on what's in your pantry and they'll be on your doorstep before you know it.
Ingredients
1

tablespoon olive oil

1/2

cup diced red onion

1

tablespoon minced garlic

3/4

cup frozen corn kernels

1½

pounds raw jumbo shrimp, peeled and deveined

1

tablespoon chili powder

2

teaspoons smoked paprika

1

tablespoon dried oregano
4

cups cooked quinoa

1

cup diced bell pepper

8

ounces green chile peppers

1/2

(15.5) ounce can no-salt-added black beans, drained

1/3

cup packed freshly chopped cilantro
sea salt, to taste
freshly ground black pepper, to taste
lime, for serving
Preparation
1.
In a nonstick skillet set over medium heat, add oil, onion and garlic. Cook for 2 to 3 minutes until the onions are brown and somewhat translucent.
2.
Once caramelized, increase the heat to medium-high and add frozen corn. Stir the mixture until the corn is lightly seared on the outside, 2 to 4 minutes, then transfer to a bowl and set aside.
3.
Add the shrimp to the skillet and season with chili powder, paprika and oregano. Shake and toss the shrimp in the skillet so the spices are evenly distributed. Cook for 6 to 8 minutes, or until the shrimp are fully cooked. Set aside.
4.
In a large bowl, toss all of the ingredients together. Season to taste with salt, pepper and fresh lime.
How to shop TODAY recipes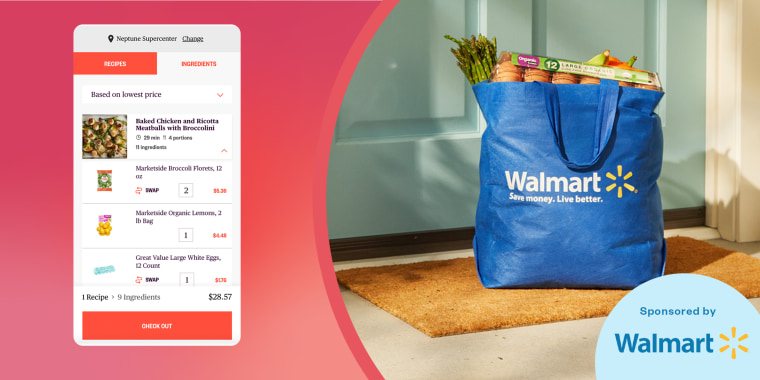 How to shop TODAY recipes
Here's everything you need to know about the cool new feature.
Learn More