Ingredients
9

graham cracker sheets

9

large marshmallows
18

dark chocolate Hershey's Kisses, unwrapped
Chef notes
S'mores are one of my all-time favorite treats, any time of year. Of course, they're best when you roast your own marshmallows over a campfire, but these mini sweets are ideal for parties and can be thrown together in minutes (without the sticky mess).
You can use a 2-inch round cookie cutter for the graham crackers, but I've found that an empty, clean tomato paste can is the perfect size and works just as well. I like to use dark chocolate Hershey's Kisses in this recipe to cut down on the sweetness, but you can swap in any variety you like.
Preparation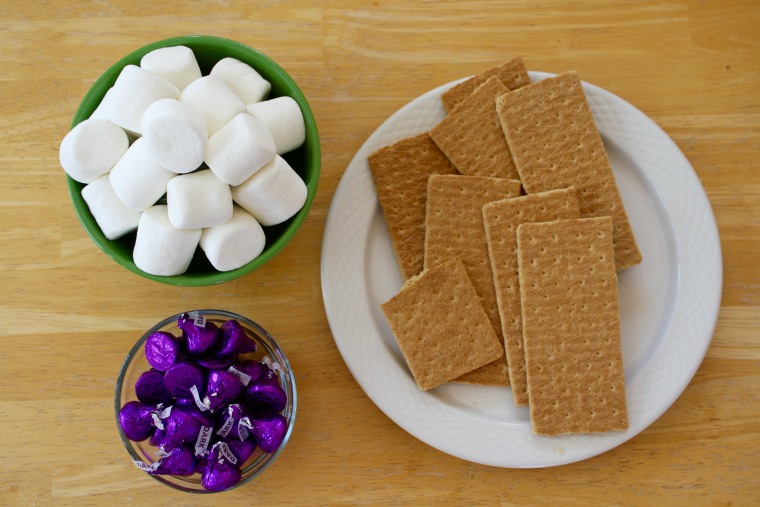 Preheat oven to broil.
Break each graham cracker sheet in half. Using a 2-inch round metal cookie cutter or an empty, clean metal can with a 2-inch diameter, cut each half into a circle. Discard the scraps.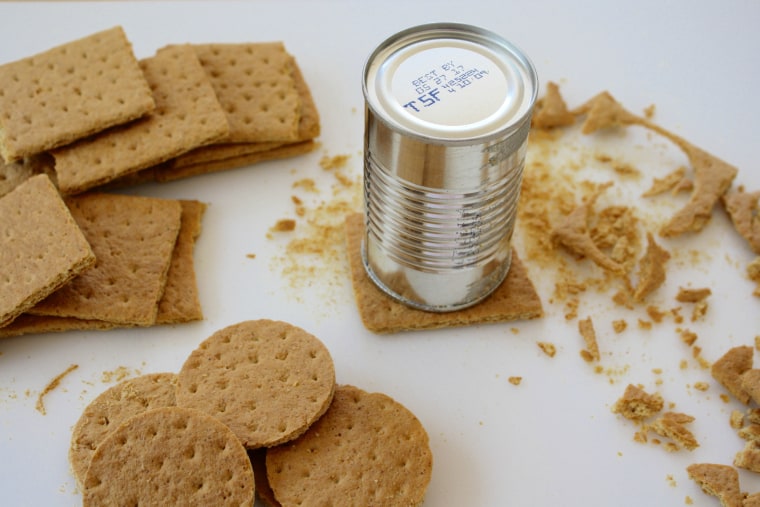 Slice each marshmallow in half crosswise.
Set each graham cracker circle on a baking sheet. Top each circle with a marshmallow half, sticky side down. Place the baking sheet in the oven and broil until the marshmallows turn golden brown, 1 to 2 minutes. Watch them carefully, as they will toast quickly.
Remove the baking sheet from the oven and press one Hershey's Kiss into the center of each marshmallow. Serve warm.