TODAY Table is sponsored by Walmart. Our editors independently created this recipe. If you purchase the ingredients through our links, we earn a commission. Learn more about Shop TODAY.
Ingredients
Ham Hock
1

tablespoon canola oil

1

medium onion, sliced

1

head green cabbage, roughly chopped


1

bunch kale, roughly chopped

1

smoked ham hock
1

pound baby carrots

2

cups beef broth

4

cups water

1/4

cup apple cider vinegar
salt and pepper, to taste
Champ Potatoes
2

pounds Russet potatoes, peeled and quartered

2

cups green onions, sliced

3

ounces whole milk

2

ounces salted European butter

1

pinch white pepper
1

pinch nutmeg

1

cup leeks, white and green parts separated, finely sliced
chives, chopped
green onions, chopped
sea salt
Honey Mustard Cream Sauce
1 3/4

cups heavy whipping cream

5

tablespoons honey

2

teaspoons Dijon mustard
2

teaspoons whole-grain mustard

2

teaspoons strong Irish mustard
kosher salt, to taste
Chef notes
I love this recipe because as a kid growing up my mom used to make champ potatoes. I remember there being a magic well in the middle of the potatoes, filled with milk and butter — food of the gods it was! Later, I added the smoked ham hock to elevate the dish, but it's still a taste of childhood, just like mom made.RELATED: Get more shoppable recipes for St. Patrick's Day
Preparation
For the Ham Hock
Preheat your oven to 400F.
Heat a Dutch oven over medium-high heat. Add the oil and swirl to coat the bottom of the pot.
Add the sliced onions. Season with salt and pepper. Cook, stirring occasionally, until the onions start to soften. Be careful with the salt at this point because the ham will be quite salty itself and the saltiness will concentrate as the braising liquid reduces.
Make sure to remove any strings from the ham hock and add it to the pot. Cook the ham hock for about 4 minutes per side until golden brown.
When the onions are soft and translucent but not brown, add the chopped cabbage and kale. Stir to combine and allow the greens to cook down slightly. Add the liquid. The liquid should come to the top of the greens and the hock but does not completely cover them.
Add the apple cider vinegar. Stir to combine.
Cover the pot and bring the liquid to a boil. Transfer the pot to a preheated oven and let it braise in the oven for about an hour.
Remove pot from the oven and transfer ham hock and cabbage to a large bowl. Transfer pot to the stovetop and reduce cooking liquid for about 10 minutes. Adjust seasoning as needed.
For the Champ Potatoes 
Add the potatoes to a medium pot and cover by about 2 inches with cold water. Add a pinch of salt. Bring potatoes to a boil and then reduce to a simmer. Cook potatoes until tender easily pierced with a paring knife, about 20 minutes, depending on the size of the potatoes.
Drain the cooked potatoes and return the pot to the stove top over low heat to allow potatoes to steam dry for a minute or two.  
In another saucepan, add milk, butter, and the green parts of the sliced leeks. Simmer until leeks have softened, about 8 minutes.
Add potatoes to the milk and leeks mixture. Mash to combine.
Add the chopped white part of the leeks and chopped chives. Mix to combine. Season well with salt and pepper to taste.
Serve with additional butter and sprinkle with finely chopped chives and finely chopped green of onion.
For the Honey Mustard Cream Sauce
Add cream to a small sauce pan and bring to a boil.
Add all the mustards and honey. Stir to combine. Bring mixture to a boil again and cook until slightly thickened, about 5 to 8 minutes. Season with salt to taste.  
To Serve
Drain cabbage and place in the center of the bowl. Top with ham hock, reserved braised vegetables, champ mashed potatoes and honey mustard sauce.
How to shop TODAY recipes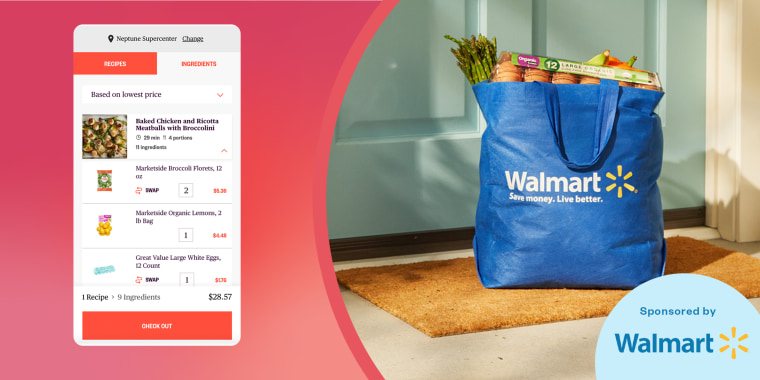 Here's everything you need to know about the cool new feature.