Ingredients
Chicken Stew
2

tablespoons canola oil

1½

pounds boneless, skinless chicken thighs, trimmed and cut into 1½–inch pieces
salt and freshly ground black pepper

1

large onion, cut into 1/2–inch dice

1

large carrot, cut into 1/3–inch slices

3

tablespoons all–purpose flour
4

cups low–sodium chicken broth

1/4

cup heavy cream

1

tablespoon chopped thyme

1

tablespoon chopped sage

3

cups butternut squash, cut in 1-inch cubes (12 ounces)

1/2

cup frozen petite peas, thawed
Biscuits
4

tablespoons unsalted butter, cut into thin slices and chilled

1½

cups self–rising flour
3/4

cup milk

1

tablespoon unsalted butter, melted
Chef notes
Many slow cookers come with oven–proof ceramic inserts which are safe up to 400 F — just right for baking this luscious chicken stew topped with fluffy, tender biscuits. I love the sweetness of the butternut squash, but feel free to substitute them with Yukon gold potatoes for a more savory stew. 
Make-Ahead Tip: The chicken stew can be refrigerated overnight. Rewarm before adding biscuits.
Preparation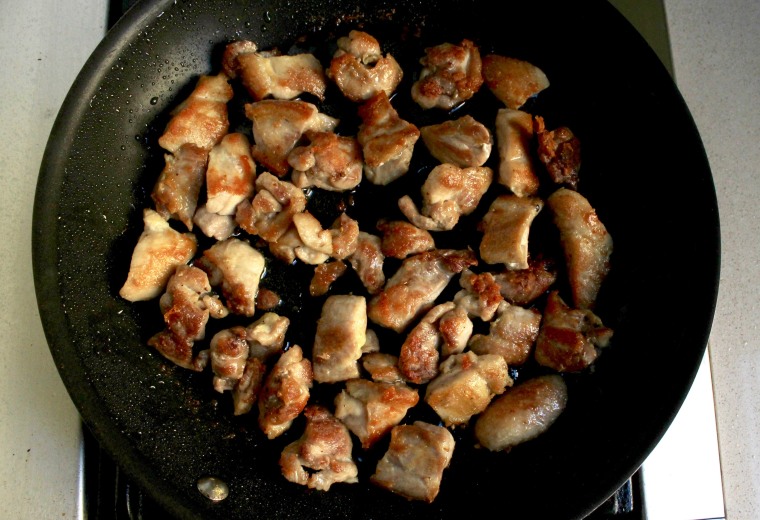 Make the Chicken Stew:
1.
Heat the oil in a large skillet. Season the chicken with salt and pepper and add it to the skillet. Cook over high heat, turning occasionally, until browned and crusty all over, about 10 minutes. Using a slotted spoon, transfer the chicken to the slow cooker.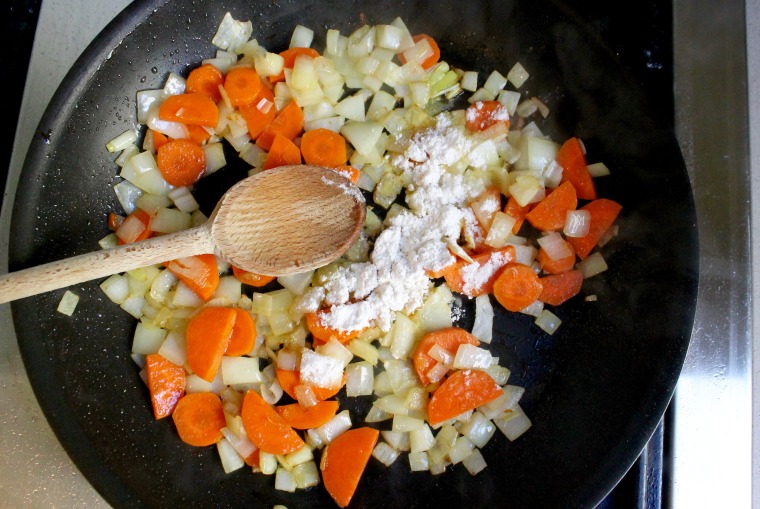 2.
Add the onion and carrot to the skillet and cook over moderately–high heat until just softened, about 5 minutes. Add the flour and cook, stirring, until toasted and the vegetables are lightly browned, about 5 minutes. Stir in the broth, heavy cream and herbs, then bring to a boil. Pour the mixture into the slow cooker and stir in the butternut squash. Set the slow–cooker to high and cook with the lid ajar just a crack for 3½ hours, or until the chicken and vegetables are tender. Stir in the peas.
Make the Biscuits:
1.
Preheat the oven to 400°F.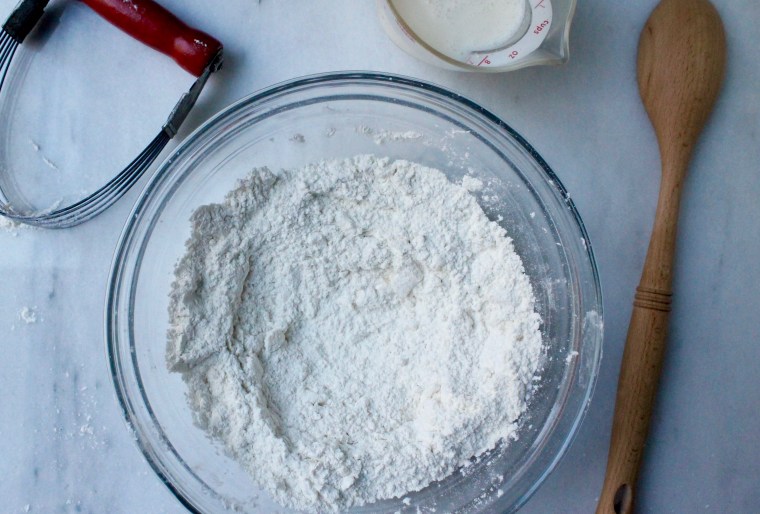 2.
In a large bowl, using a pastry blender or two knives, cut the chilled butter into the flour until it resembles coarse meal.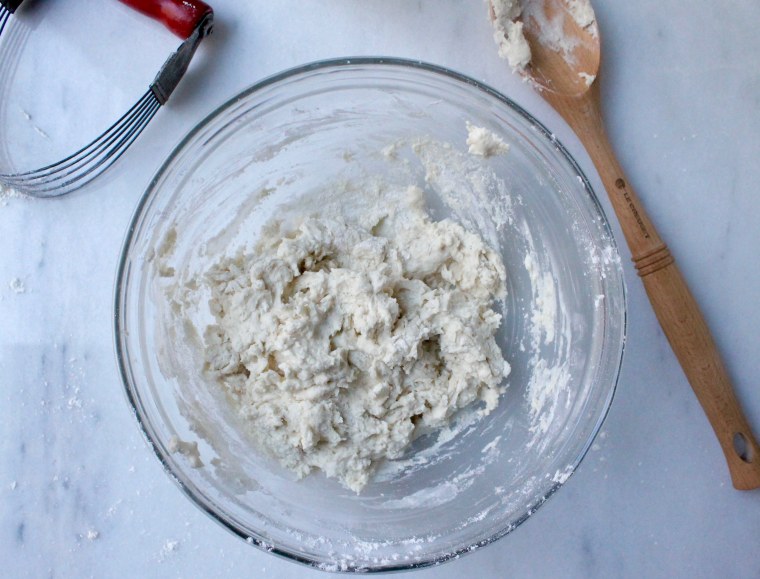 3.
Stir in the milk to form a soft dough.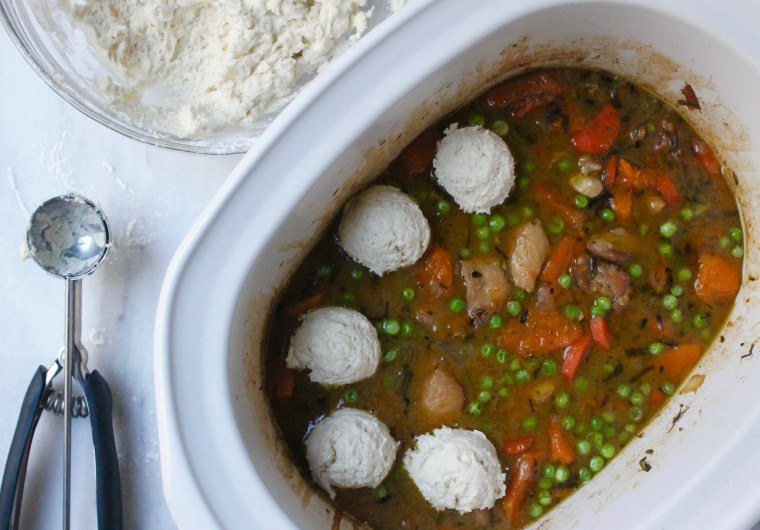 4.
Using an ice cream scoop or spoons, dollop 2–tablespoon mounds of dough onto the chicken stew.
5.
Brush with the melted butter and bake in the center of the oven until the biscuits are golden, about 30 minutes. Let sit 10 minutes before serving.
Grace Parisi is a New York City-based food writer, cookbook author and food stylist. Her book, Get Saucy, was nominated for a James Beard award. Her latest book, Quick Pickles comes out in Spring 2016. Follow her on Instagram and Twitter.