Ingredients
Crisp Topping
1 3/4

cups all-purpose flour

1/3

cup dark brown sugar

1/3

cup granulated sugar

1

teaspoon ground cinnamon
1/2

teaspoon ground ginger

1/4

teaspoon salt

1/2

cup melted butter

1/2

cup finely chopped almonds
Filling
6

cups dried ripe peaches or nectarines (or use a combination)

1/4

cup light brown sugar (up to 1/2 cup, to taste)

3

tablespoons instant (quick cooking) tapioca

2

teaspoons fresh lemon juice
Pinch

of salt

Few drops

vanilla or almond extract, optional

1

tablespoon cold unsalted butter, cut into pieces
Vanilla ice cream, for serving
Preparation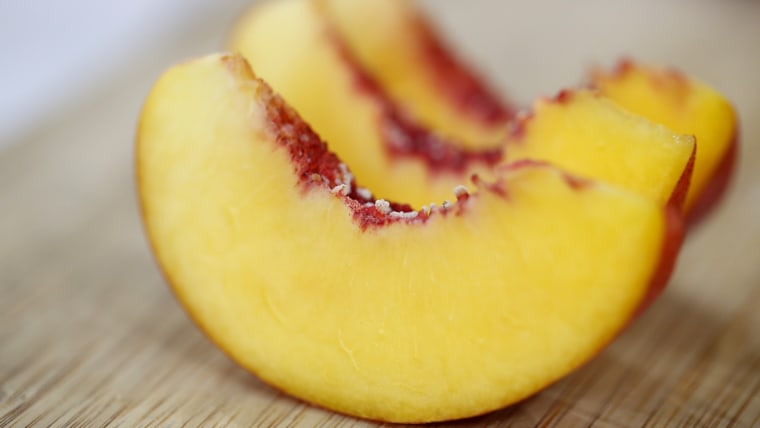 1.
Heat oven to 350 degrees. In a large bowl, toss together the peaches, sugar, tapioca, lemon juice, salt and extract. Let sit for 20 minutes, tossing occasionally.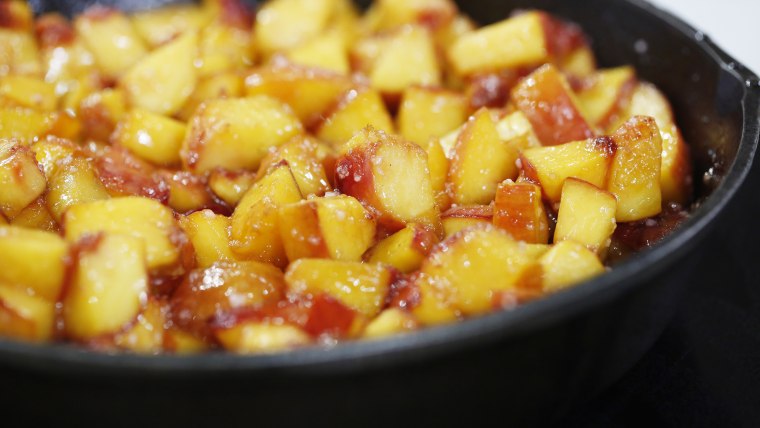 2.
Meanwhile, prepare the topping: in a large bowl, whisk together flour, sugars, spices, and salt. Stir in butter and almonds. Mixture will form coarse crumbs.
3.
Transfer peaches to a 9-inch ovenproof skillet. Cook the peaches over medium heat, stirring, until they jet juicy and the sugar melts, about 3 to 5 minutes. Scatter the butter pieces over the top. Using your fingers, form crumb mixture into 1/4-inch to 1/2-inch crumbs and spread over top.  (Be careful, the pan will be hot.)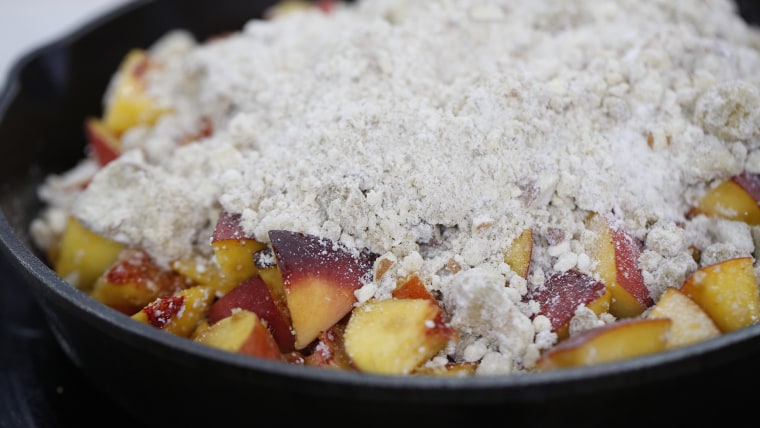 4.
Bake until filling is bubbling and topping is light golden, 45 to 55 minutes. Let cool for at least an hour before serving with a large spoon. Serve with ice cream if you like.