Ingredients
1

rack of lamb (to be cut into separate lamb chops)

1

clove fresh garlic

1/2

cup olive oil

1/2

cup A1 sauce

1/2

stick butter
Adobo - to sprinkle over chops
Sazon - to sprinkle over chops

2

scallions
Coarse ground black pepper
Crushed dried red pepper (optional)

1

10-oz bag kale (for 6 lamb chops)
Preparation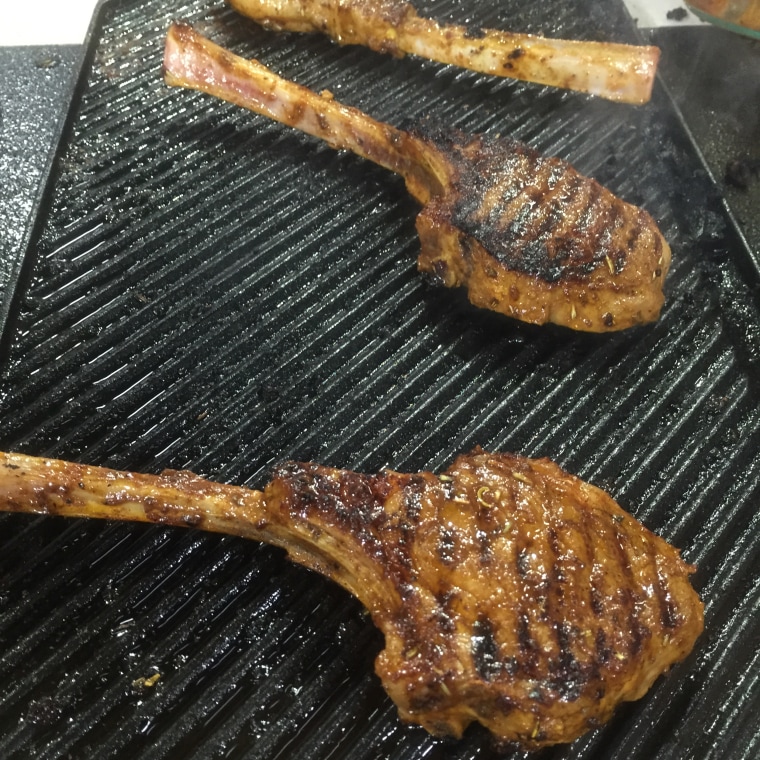 Cut the lamb into individual chops. Marinate for an hour in a mixture of A1 Steak sauce, 1 teaspoon of both powdered sage/rosemary and 1/2 stick of slightly melted butter. Sprinkle on 1/2 teaspoon of both Sazon and Adobo. (Don't add salt!)
Sauté the scallions and chopped garlic in a quarter cup of olive oil; sprinkle in coarse ground black and red (cayenne) to choice.
Place lamb chops into same skillet and grill to 3/4 done; remove chops, then stir in Kale.  Stir fry until coated with oil and cover.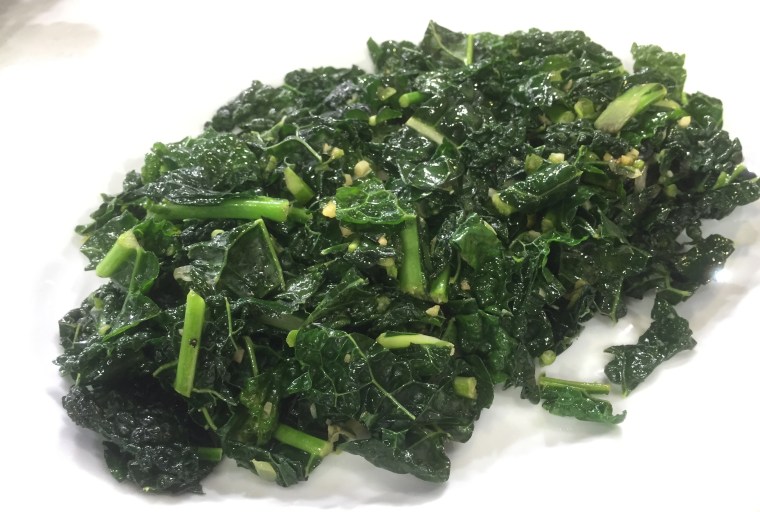 Once kale is tender, push kale to perimeter of skillet in a circle, then add chops to middle of skillet and grill for an additional 2-3 mins.
Serve lamb chop on a bed of kale. (Corn on the cob is a great side!)