Ingredients
1

tablespoon salt + more to taste

1/2

pound rigatoni or other tubular pasta

3

cups fresh broccoli florets
1

cup roughly chopped walnuts

1

cup fresh ricotta cheese
freshly ground black pepper (optional)
Chef notes
With just four ingredients plus a little salt and pepper, this fast and fabulous-tasting pasta dish is sure to be a favorite, not only on meatless Mondays but any day of the week. In just 20 minutes, deliver a delicious combination of al dente rigatoni that's actually on the healthy side. Notice that oil is missing from the list of ingredients? That's because this recipe uses the starchy pasta water to cook the broccoli and walnuts, as well as moisten the finished noodles before you top it all off with some creamy ricotta cheese. It's a vegetarian pasta dish with far less fat than Alfredo or other common sauces, and it tastes great. 
Preparation
Bring a 6-quart pot of water to a boil for the pasta. Add 1 tablespoon salt to the water and when it dissolves, stir in the rigatoni.
While the rigatoni cooks, add the broccoli to a large saucepan or skillet over medium heat with a splash of the pasta water. Cover and cook the broccoli just until tender, about 5-7 minutes.
Uncover and add the walnuts, cooking just until warmed and toasted.
When the rigatoni is al dente, add it to the broccoli and walnuts along with 1/4 cup of the pasta cooking water. Taste and add salt as needed.
Divide the pasta between 4 bowls and top each with about 1/4 cup ricotta cheese and a sprinkle of pepper, if desired. Serve immediately.
How to shop TODAY recipes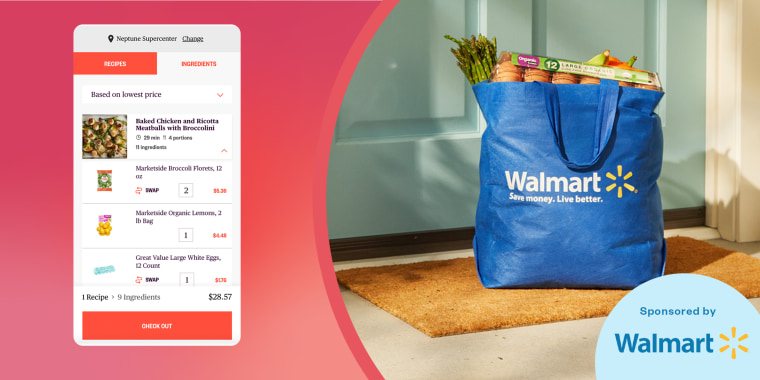 Here's everything you need to know about the cool new feature.