Yields:
makes 8 to 10 bags or jars of reindeer food
Ingredients
2

cups rolled oats

1/2

cup shelled unsalted pistachios

1/2

cup dried cranberries

1/2

cup sliced almonds
1/4

cup sunflower seeds

1/4

teaspoon ground nutmeg

1/4

teaspoon ground cinnamon

1/4

teaspoon ground allspice
Chef notes
Santa always gets milk and cookies, but what about his trusty reindeer? While a carrot on the plate might have been enough for generations past, homemade reindeer food will help fuel all eight caribou that guide Santa's sleigh through the night sky. But what exactly is reindeer food, if not a carrot plucked from your produce drawer? It's usually an oat-based recipe that gets sprinkled on the lawn and comes with a magical poem to get kids extra excited for the arrival of Rudolph and Co. Ours is made with rolled oats, nuts (such as pistachios and almonds), dried fruit (like cranberries), a variety of ground spices and sunflower seeds. Feel free to swap in different kinds of fruit and nuts depending on what you have on hand. Oh, and go ahead and add edible glitter for a spirited touch. This recipe is easy to make and totally kid-friendly, so your little ones can help out in the kitchen. Package it in cute jars or festive wrapping for a fun gift for neighbors and friends. Have leftovers? Snack on them and let it fuel you throughout the hectic holiday season. 
This no-bake recipe comes together in five minutes flat. That means you can have a batch or two of Christmas cookies baking in the oven while you put this together. Mix all of the ingredients together in a large bowl and divide into individual jars or sandwich bags. On the night of Christmas Eve, sprinkle the mixture across your lawn, porch and any other area where the reindeer might hang out while St. Nick drops off presents.
Technique Tip: Humans can also eat the reindeer food as a muesli for breakfast in milk or yogurt. Store it in an airtight container and it'll last for up to one month.
Preparation
Combine all the ingredients in a bowl. Put the reindeer food into bags or jars and then sprinkle on the lawn on Christmas Eve.
How to shop TODAY recipes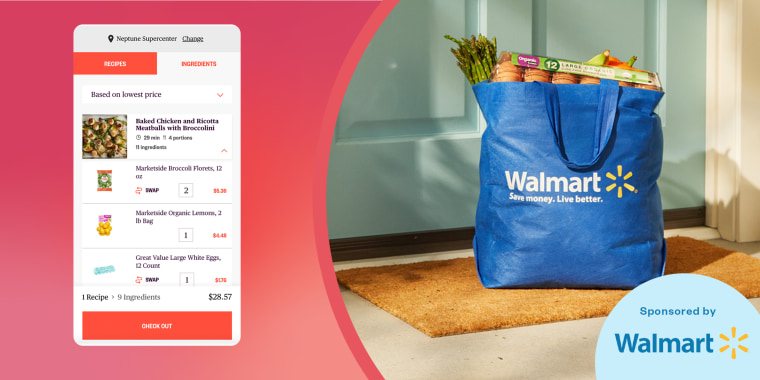 How to shop TODAY recipes
Here's everything you need to know about the cool new feature.
Learn More