Chef notes
This is a quick and simple recipe that you can keep on hand to cook after a long workday. Serve it with pasta, grains, potatoes or vegetables for a complete meal.
Swap Option: Use any type of seafood in place of the chicken. Be sure to adjust the cook time as necessary. For a less spicy option, use your favorite low-calorie barbecue sauce in place of Sriracha. 
Get Ingredients: If you don't have everything you need on hand, you can easily purchase all of the ingredients (just click the orange button below that says 'Get Ingredients'). You can pick and choose exactly what ingredients you need based on what's in your pantry and they'll be on your doorstep before you know it.
Ingredients
For the Chicken
1

pound chicken breasts, 2-inch dice

1

tablespoon coconut sugar

1

pinch kosher salt, plus more to taste

1

pinch freshly ground black pepper, plus more to taste
cooking spray
2

tablespoons unsalted butter

3

cloves garlic, minced

5

tablespoons Sriracha
fresh parsley, finely chopped, for garnish
Mango-Avocado Salsa
1

large mango, diced into 1/2-inch pieces

1

large avocado, pitted and diced
juice from 1 lemon
finely chopped parsley, cilantro or basil (optional)
Preparation
1.
Season chicken with coconut sugar, salt and pepper.
2.
Heat a nonstick skillet over medium-high heat. Lightly spray with oil, then add the chicken. Sear for 4 to 6 minutes for chicken. Flip the chicken and continue to cook for another 5 to 7 minutes, or until a meat thermometer inserted into the thickest part of the chicken reaches 165 F. Transfer to a plate and set aside.
4.
Reduce the heat to low, then add butter, Sriracha and garlic. Stir immediately, then add the chicken back to the skillet and gently fold into the sauce.
5.
Make the salsa: in a small bowl, combine the mango, avocado, lemon juice and herbs (if using).
6.
Serve the chicken over a bed of quinoa or cauliflower rice and top with avocado-mango salsa.
How to shop TODAY recipes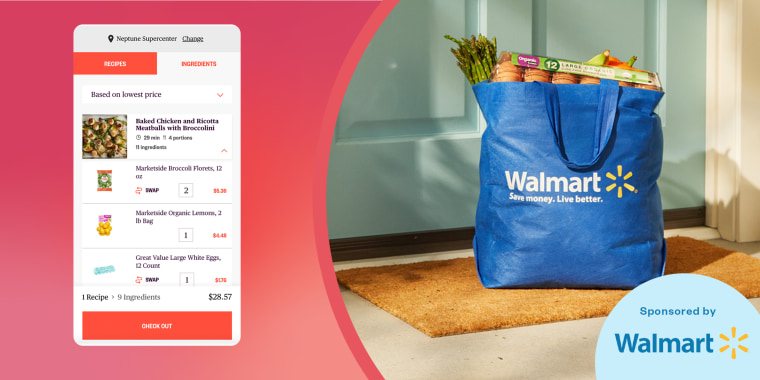 How to shop TODAY recipes
Here's everything you need to know about the cool new feature.
Learn More