Ingredients
1

cup ricotta

3/4

cup mascarpone

3-4

tablespoons confectioners' sugar
1

(9-by 5-inch) pound cake

4

cups assorted fresh berries

1/2

cup toasted sliced almonds
Chef notes
This super simple recipe is a great way to make use of summer's fresh berries. It starts with a store-bought pound cake, which gets dressed up with a smooth ricotta and mascarpone cream topping. Then just choose your favorite berry — or a combination of a few types, such as strawberries, raspberries, blackberries and blueberries — and you'll have an elegant, fresh, sweet-but-not-too-sweet summer dessert. Whether you're entertaining or just want to enjoy a weeknight treat, this no-bake dessert is sure to impress. 
Preparation
In a small bowl, whisk together the ricotta, mascarpone and 3 tablespoons of the confectioners' sugar. Check for sweetness and whisk in more sugar as needed.
Cut the pound cake into 8 slices and arrange on plates. Divide the mascarpone cream among the plates, top with fresh berries and garnish with almonds.
How to shop TODAY recipes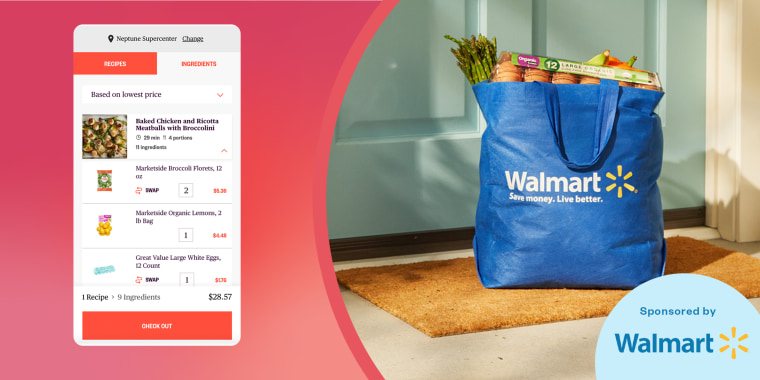 Here's everything you need to know about the cool new feature.